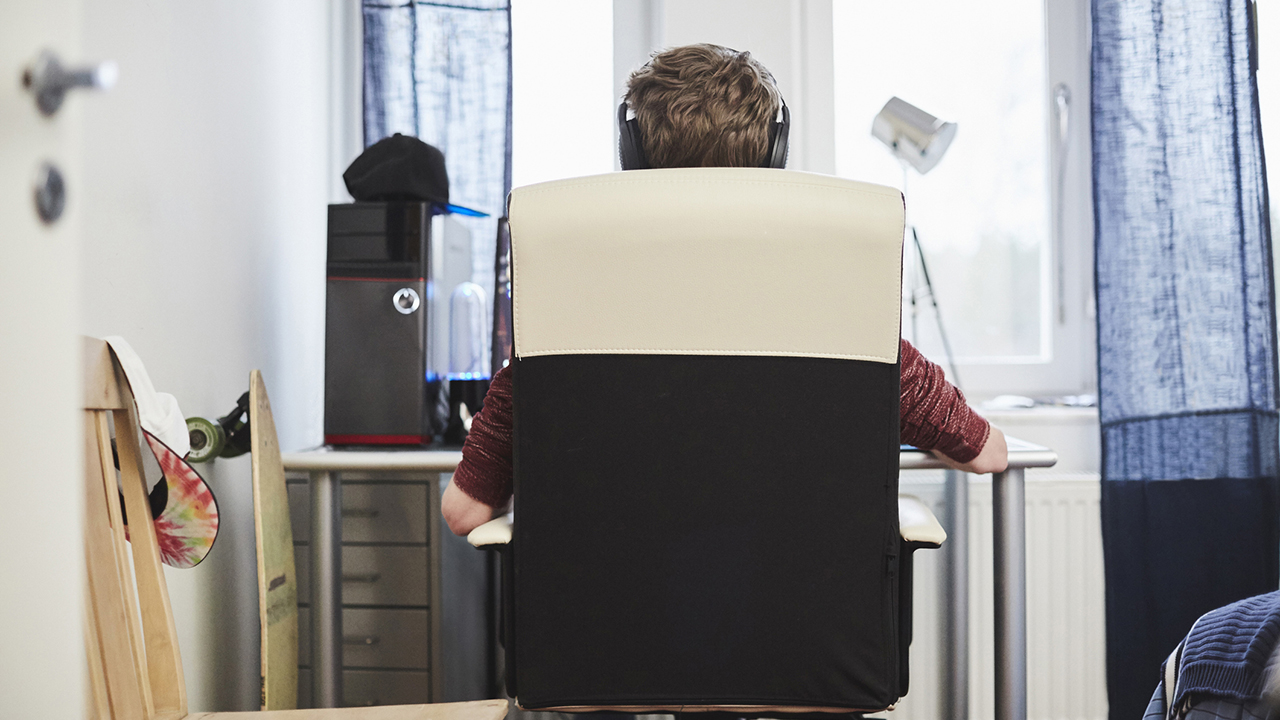 Credit: Getty Images
If you love to wind down at the end of a long day by playing some video games, comfort is always a top priority.  Your kids might find creative ways to hang off the couch or just lay on the floor to play, but we dads need a throne fit for a king. If you're like me and work from home on your computer, you probably use that same chair for your PC gaming.  Spending hours a day in the same spot can put a toll on your body, so picking the right chair is essential.  You want something that will feel great to sit in any time of the day.
For some, it might seem like a simple choice.  You could settle for anything, but it makes sense to find something comfortable and supportive.  The list of chairs I've put together here will cover all your needs and it's also worth mentioning that some of these are great even if you aren't a gamer.  They'll provide plenty of support for your dad bod if you only need a chair for working from home, and you'll look stylish sitting in them during those Zoom meetings.  Making your co-workers jealous is just as important as being comfortable.
Best Cool Gaming Chairs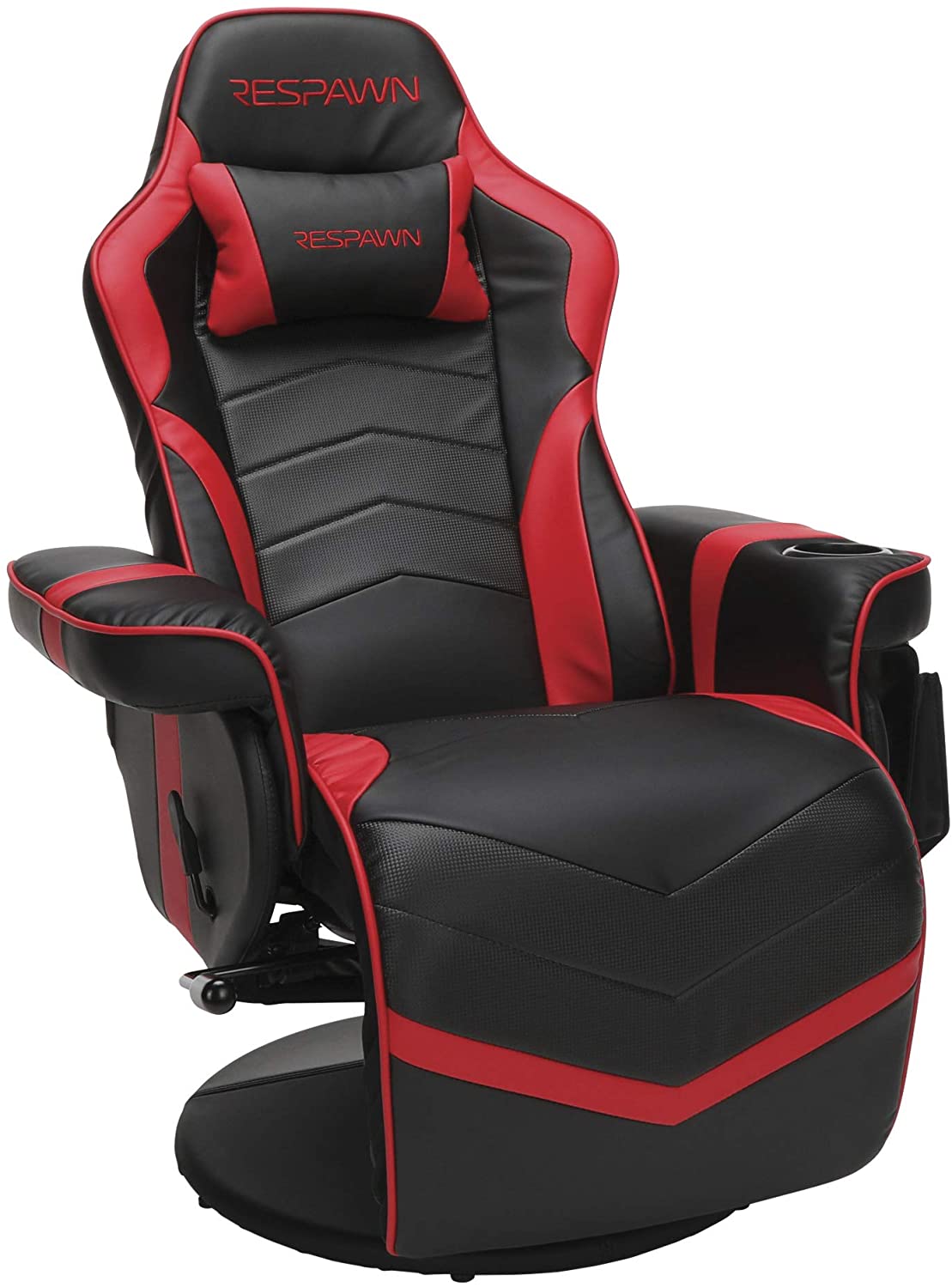 First up is the RESPAWN 900.  This reclining gaming chair features a plush removable headrest pillow and 360-degree swivel.  I think what sells me on this chair though is the cup holders.  It's always important to stay hydrated during those marathon game sessions.  There's even a removable side pouch that hangs off the left arm for your game controllers (or snacks, because you always need snacks).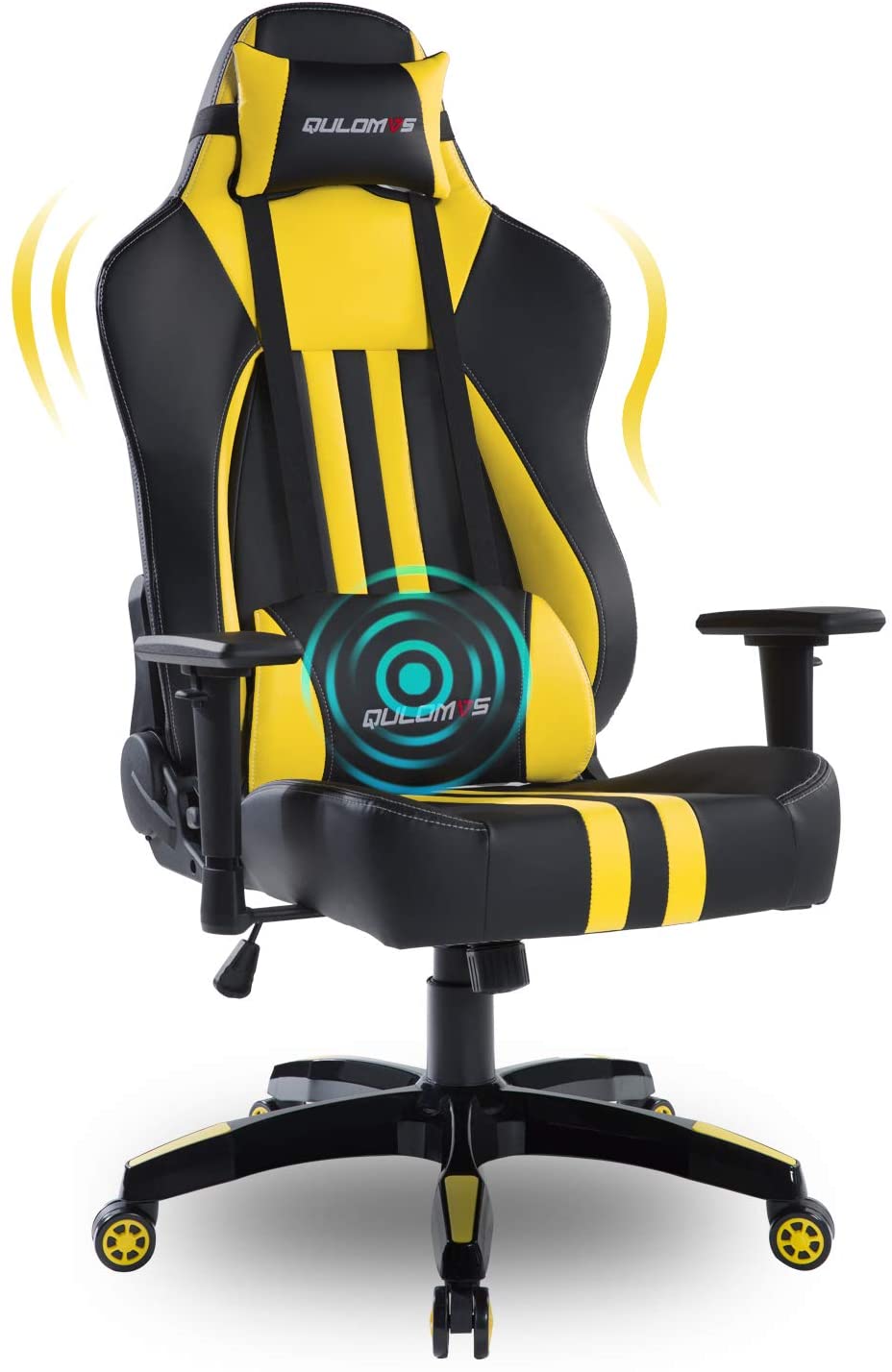 Yes, there are massage gaming chairs, and yes, I now feel like I need one.  The Qulomvs Massage Gaming Chair comes equipped with a massage lumbar pillow that fits your waist curvature.  It also features a high strength rubber band in the seat bottom, as opposed to a steel frame design, which improves the softness of the seat.  Basically, your butt is going to thank you for purchasing this chair.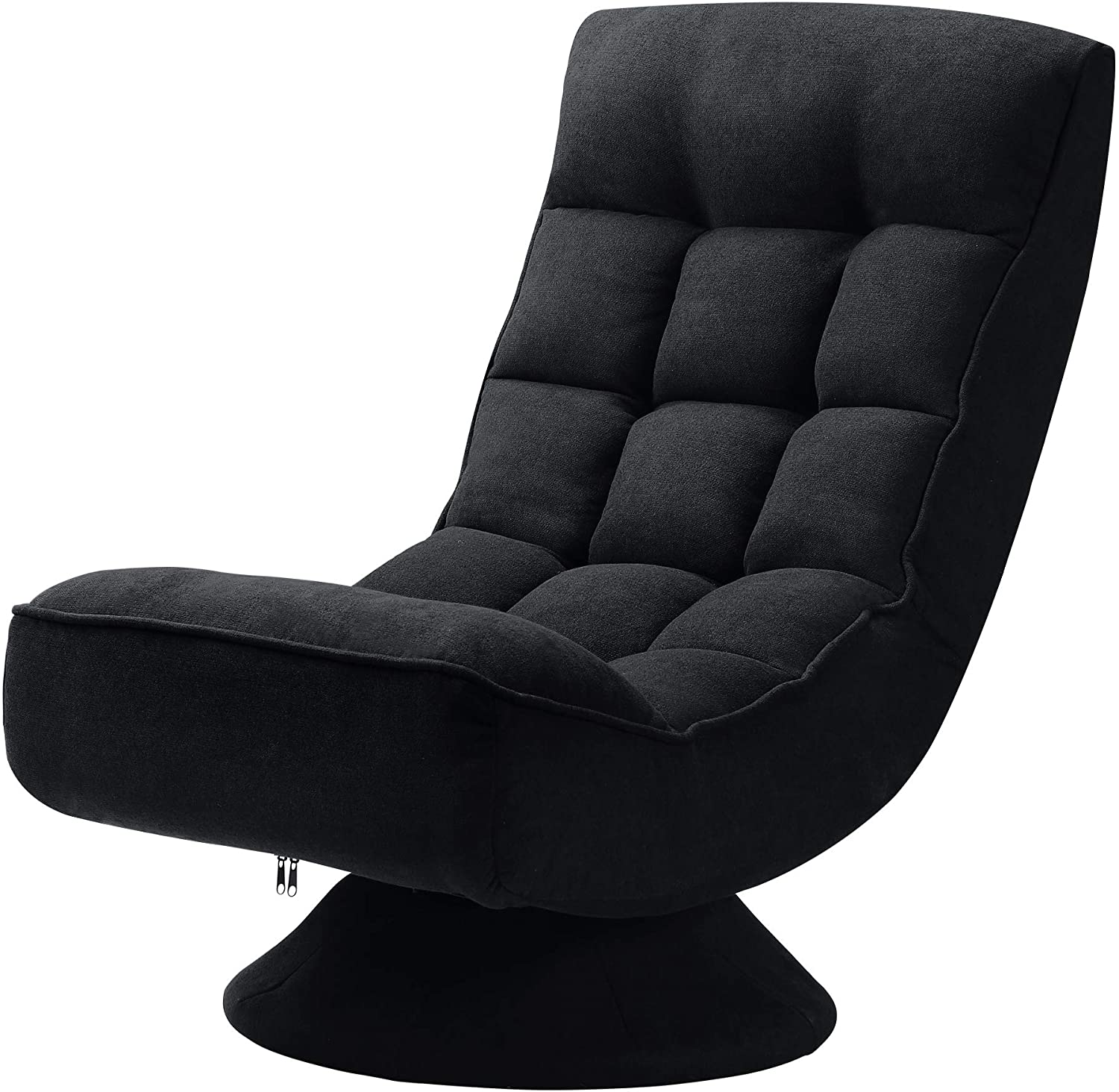 Alright, so the Saemoza Gaming Chair is one of the more stylish and multi-functional chairs on this list.  Features include a backrest that can be adjusted into 5 different positions depending on the back support you need, and it can be folded up completely for easy storage.  This would be perfect for console gaming and it wouldn't look out of place in your living room.  Your wife might even love it too, which is always a good thing.
Best Gaming Chairs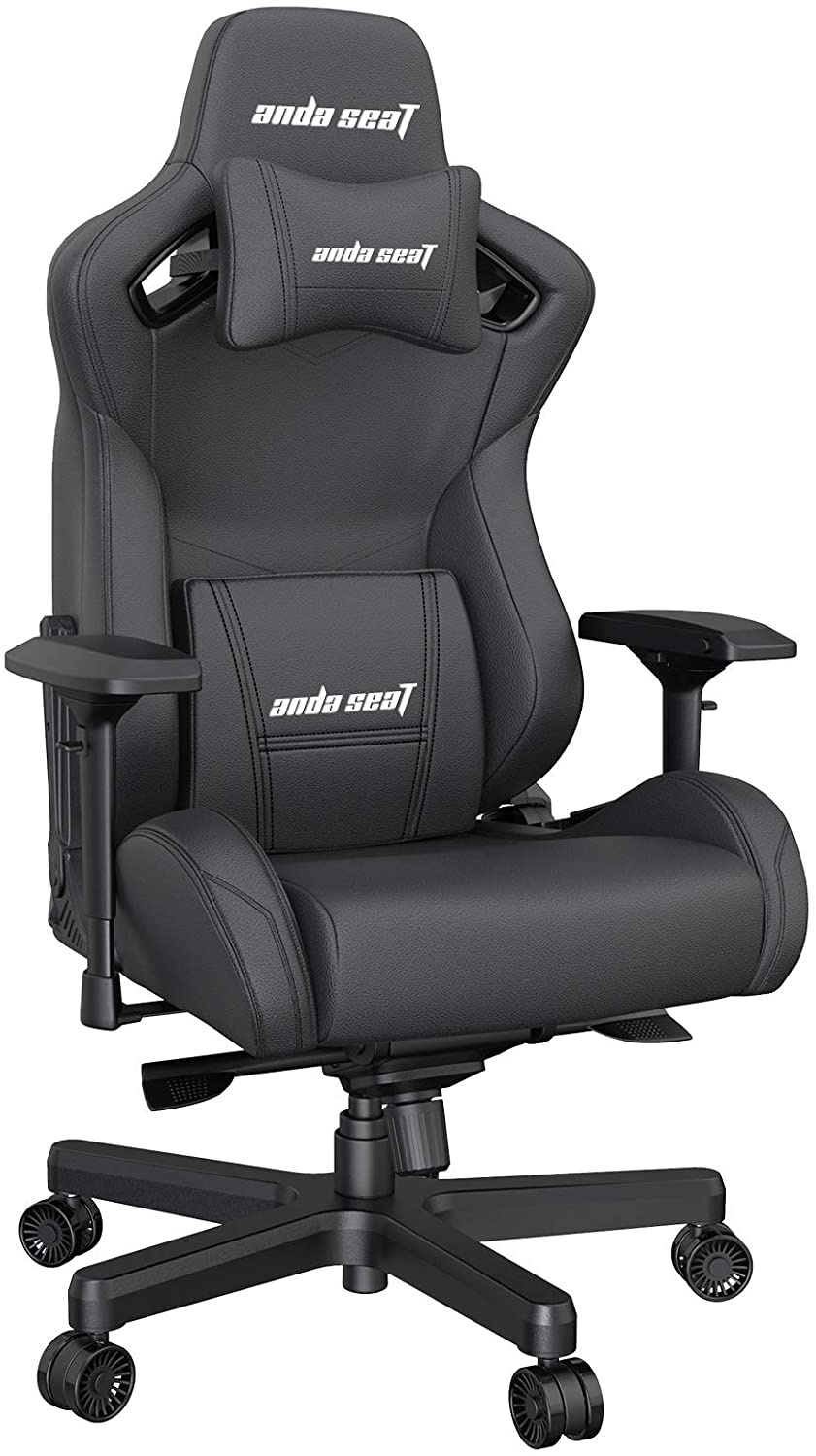 The Anda Seat Kaiser 2 features 4D arm rests that you can customize to suit your needs to relieve wrist pressure and muscle strain.  This chair also comes with a large headrest pillow and lumbar cushion which will provide your spine and neck with the support they need.  The cushions are built with high-end premium PVC leather, meaning it's easy to clean, which is a must if your kids are using it.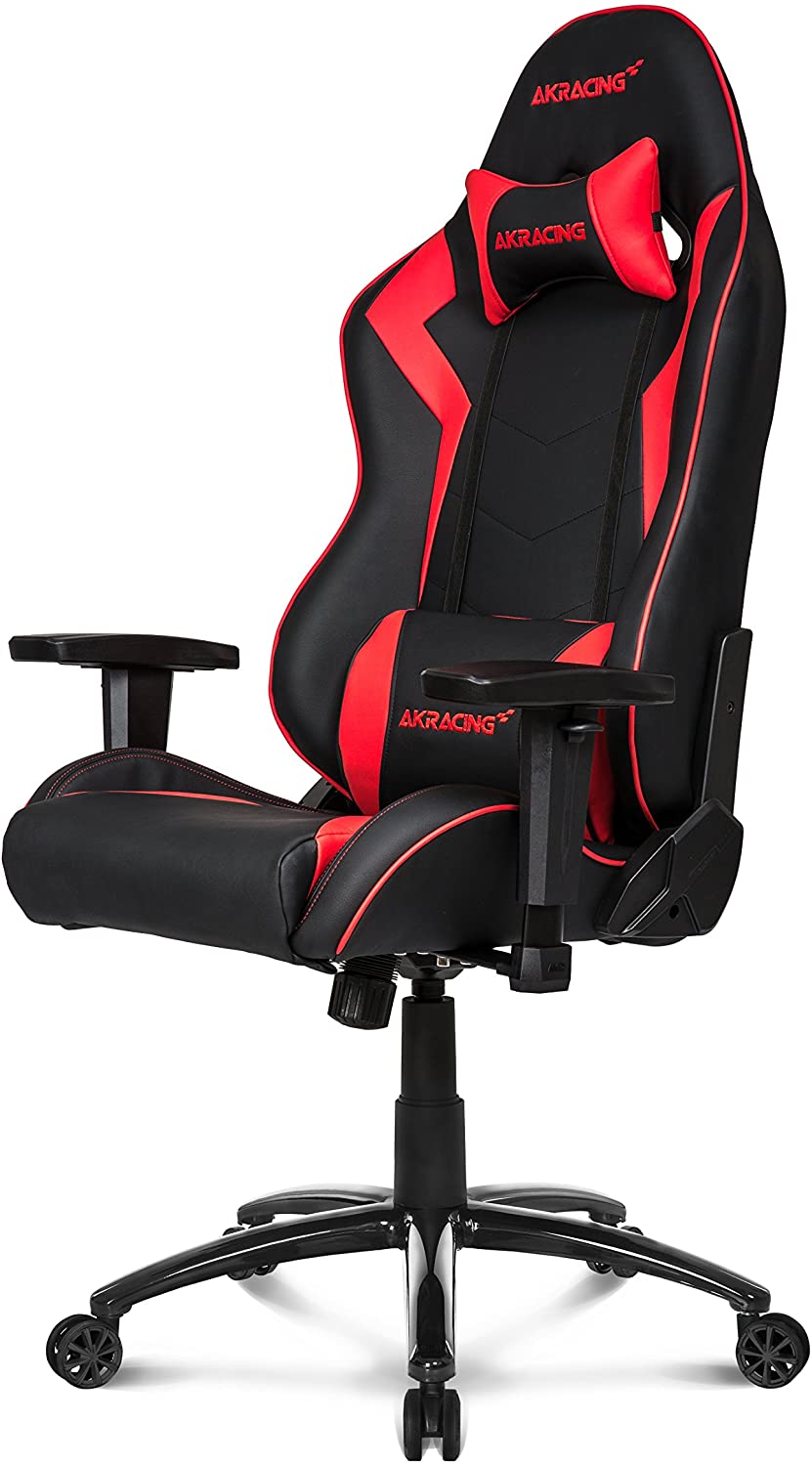 The AKRacing Core Series SX Gaming Chair comes with an adjustable headrest, lumbar support pillows, and a durable metal frame with anti-corrosive coating covered with high-density, cold-cured, foam padding for maximum comfort and durability.  Each of the 3D armrests can be adjusted up & down, back & forth or rotated to the sides.  There's also a class-4 gas lift to reach your ideal desk height with ease.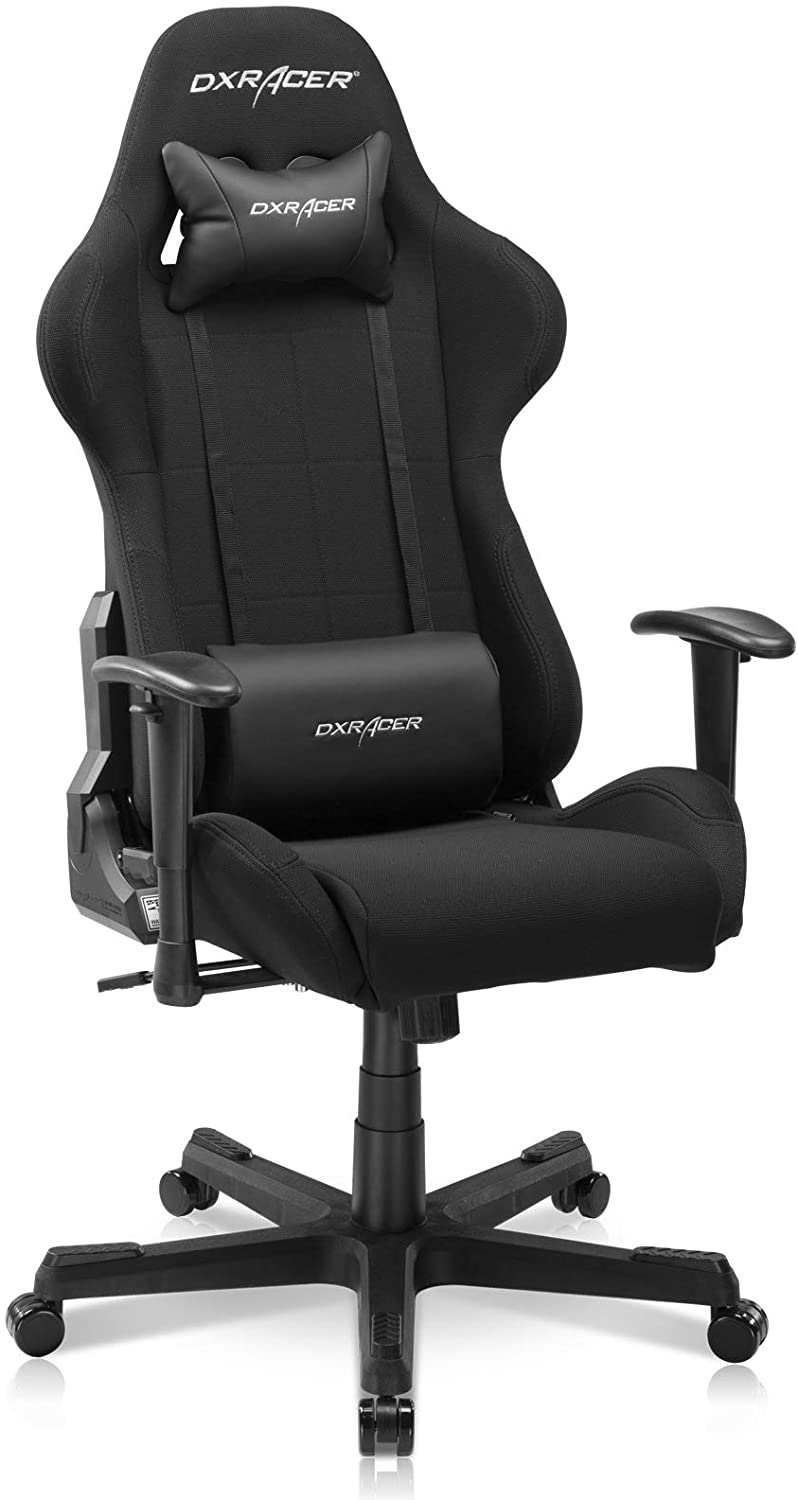 With over 19 years of expertise in innovation and design, the DXRacer brand has become the top choice for pros and esports events.  Now, they can add "Dad Gamers" to that list (not sure why we weren't already on there, but that's okay).  The DXRacer Gaming Chair comes equipped with a tilt mechanism, adjustable seat height, fully adjustable arms, 135 degree reclining backrest, and is covered with a strong mesh material that will "elegantly take a beating for years."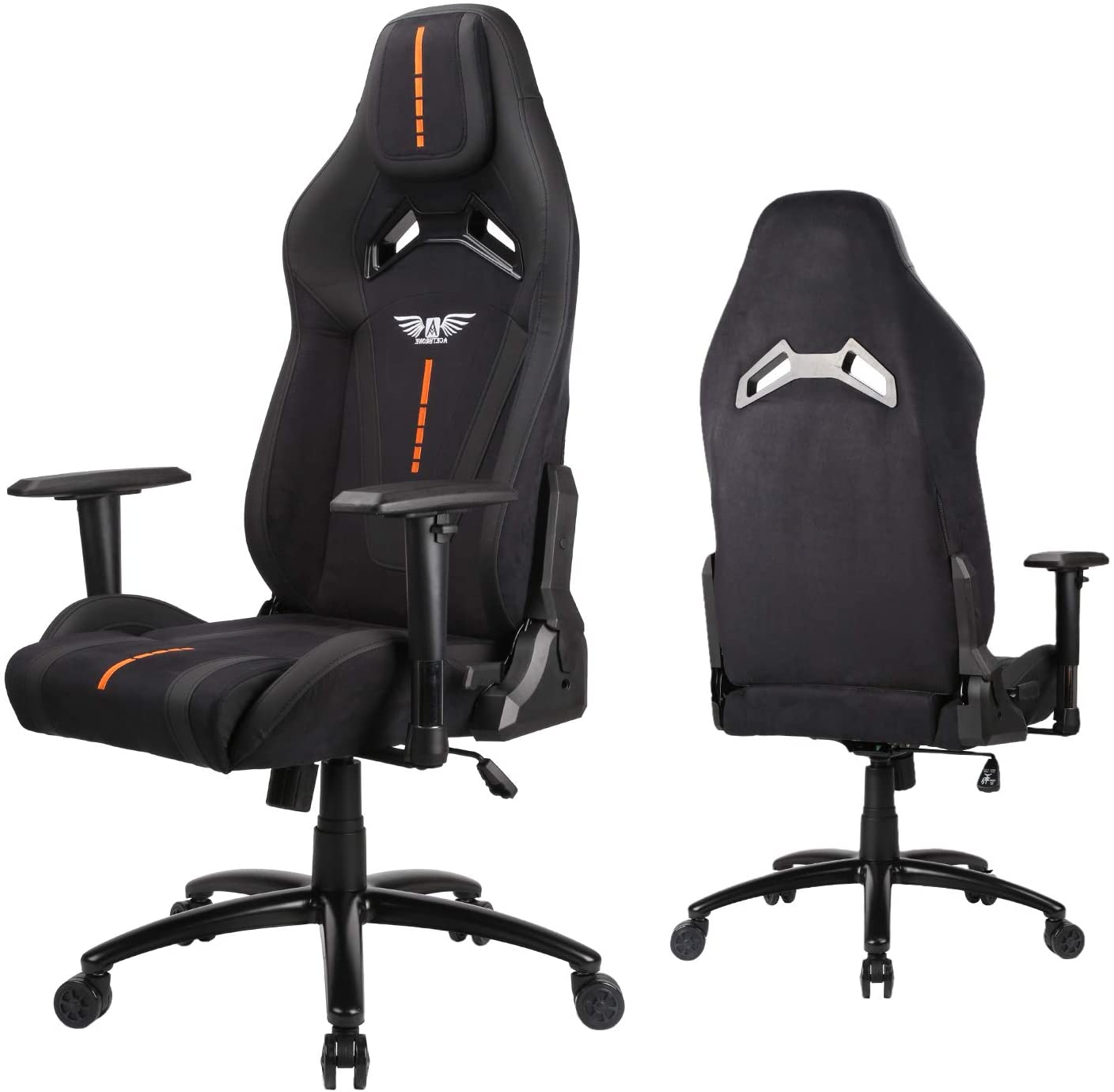 No matter your skill level, the Acethrone PC Gaming Chair will make you feel like a true gaming king.  Features include 2D arm support and an adjustable backrest.  According to the description, if you adjust the backrest to the deepest level, the chair becomes a small bed.  So, if you're looking for a gaming chair and somewhere you can sleep, this chair is perfect for you.  
Best Affordable Gaming Chairs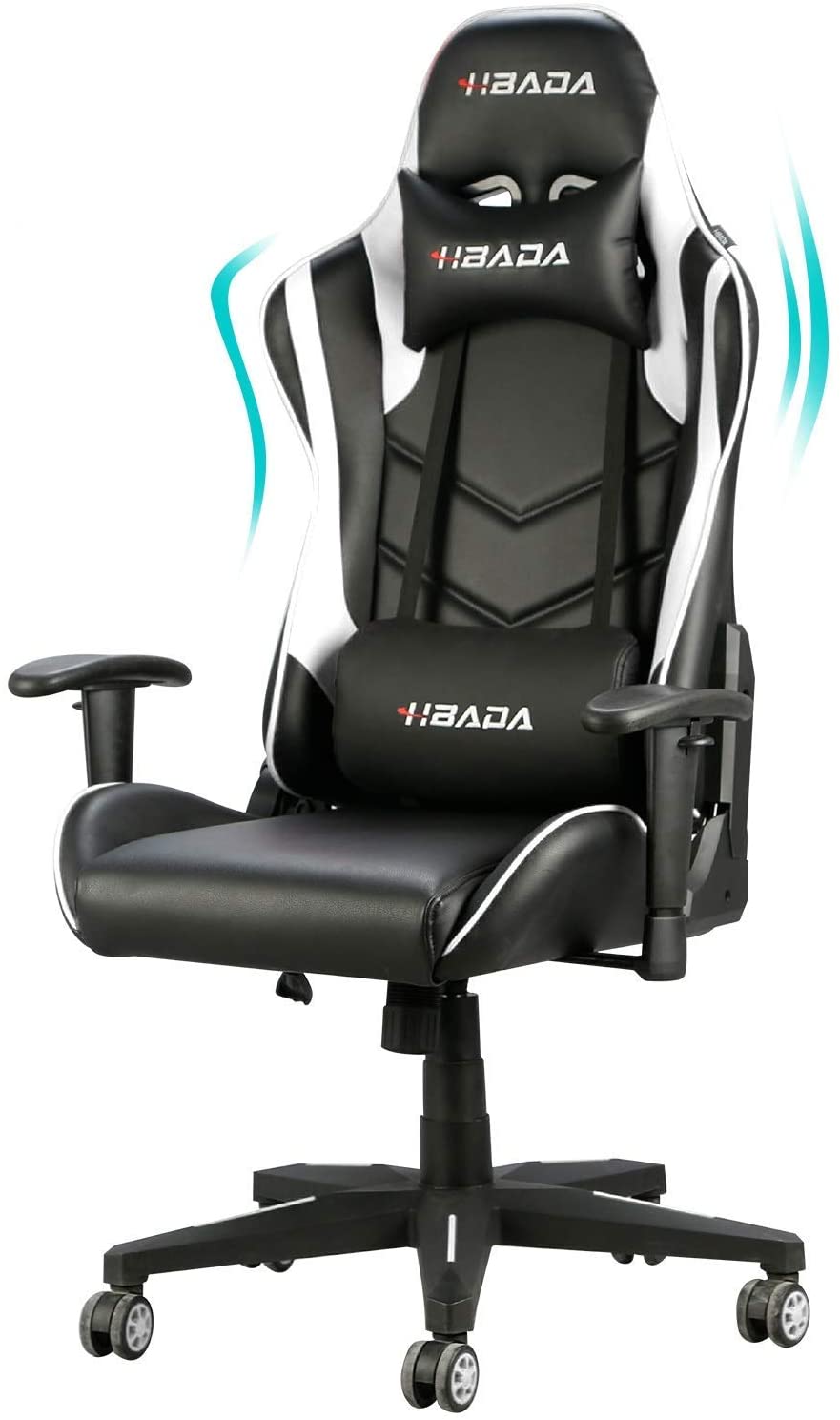 The Hbada Racing Style Gaming Chair is quick and easy to install and features a high backrest which will ensure proper alignment and support for your back and neck.  For an extra $20, you can even upgrade to the Hbada Racing Style Gaming Chair that comes with a footrest to get really relaxed.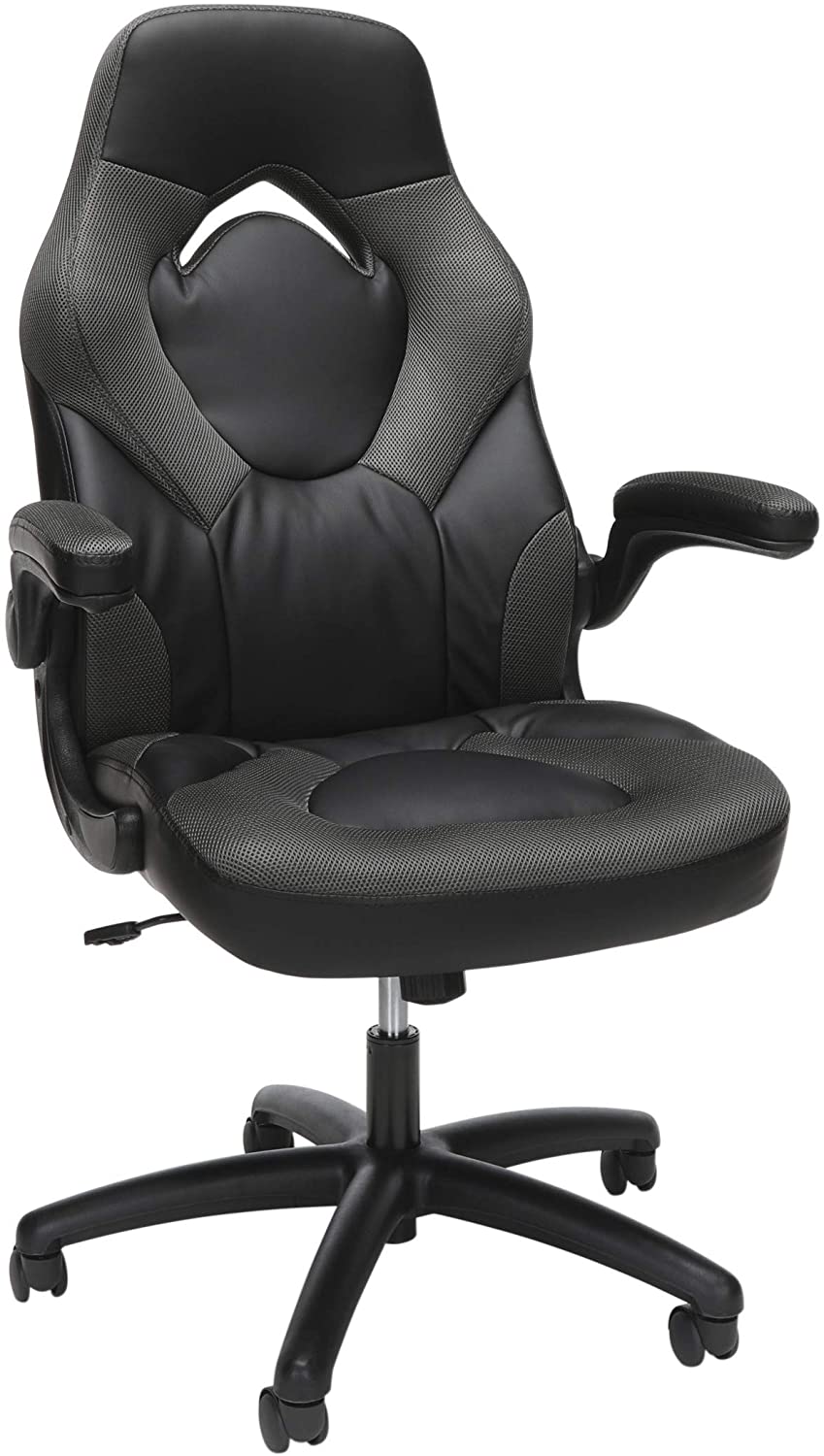 If you're someone who just wants a comfy chair with no bells and whistles, the OFM ESS Leather Gaming Chair is the one for you.  This chair features contoured segmented padding, an integrated padded headrest, and padded arms that will provide comfort whether you're using it during intense gaming sessions or long workdays.  Sometimes simple is all you need to get the job done, and this chair delivers.