Billionaire Paying College Grads' Debt Will Do Same for Their Parents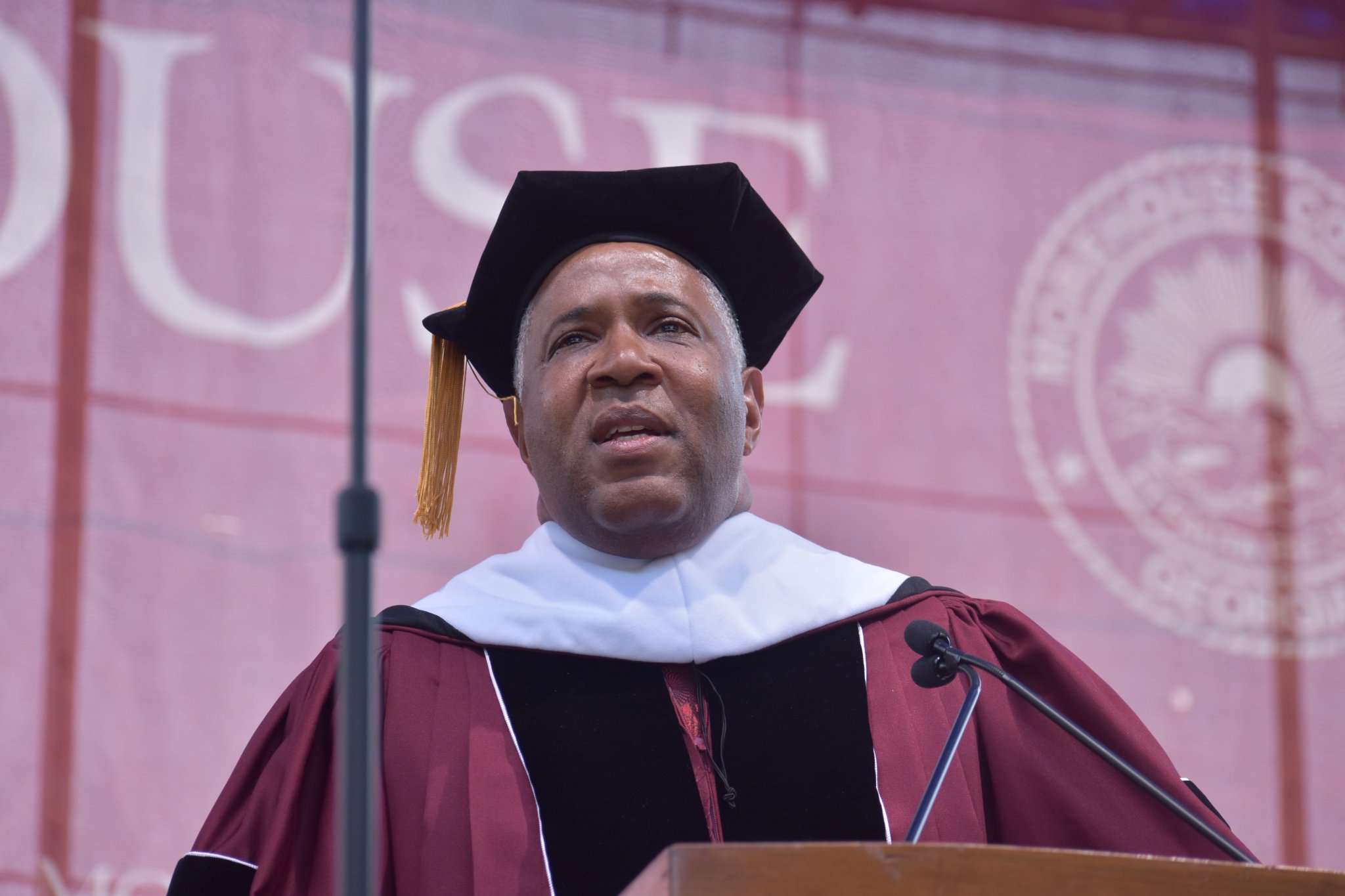 Billionaire Robert F. Smith made headlines earlier this year when he pledged to pay off the student loan debt of the entire 2019 graduating college class at Morehouse College.
Now Smith and the college's Student Success Program are taking it a step further by extending the gift to parents and guardians of the 2019 graduating class. Since many parents take out loans to cover the cost of tuition, the college's Board of Trustees has included those debts as eligible for this new program.
Designed to help graduates to prosper faster without the often heavy weight of student loan debt looming, Morehouse and Smith see the program as a way to create greater opportunity and financial freedom for their graduates and their families. Smith's initial $34 million contribution is just the start of what Morehouse President David A. Thomas hopes will be a long-standing tradition.
"It is our hope that our graduates will use their newfound financial freedom to pursue their career goals, to lead and serve the community, and to remember the spirit of the gift given to them by paying it forward to support the education of future classes of Morehouse Men."
With students typically carrying tens of thousands of dollars of debt with them into their new lives, many see the initiative as a step in the right direction. Michael L. Lomax, President of the United Negro College Fund. says he'd like to see this type of program at schools across the nation. "Morehouse's program to provide debt relief to new graduates is a fund-raising opportunity that should be studied and duplicated nationally," adding "The impact of such a gift, particularly for minority or economically disadvantaged families, could accelerate the growth of a more diverse and robust middle class."
Now standing at roughly $1.5 trillion, America's student loan debt likely isn't going away overnight. But thanks to generous donors such as Smith, over 400 students, and parents will receive the first round of gifts, hopefully making their journey forward a little easier than those who came before them. In addition, Morehouse says they will study the career paths and "freedom of choice" alumni experience when student loan debt is largely removed from the equation.
Hats off to Smith and to everyone who works hard to ensure things are a little easier for those who follow in their footsteps.