Black Mirror Tweets Worth Reflecting On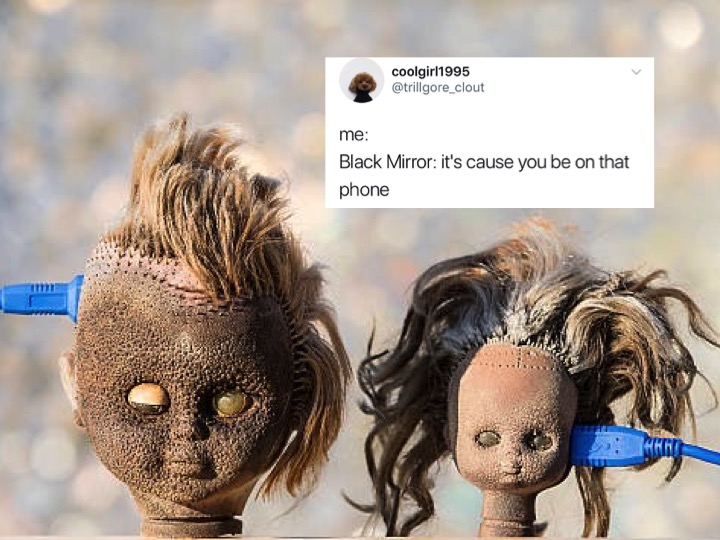 It's January, we're all broke, and it's too cold to go outside, so you know you've been Netflix binging. When Black Mirror Season 4 was released on the last Friday of 2017, many of the hard-working contributors at twitter.com eagerly logged into their Netflix accounts and dove into the latest collection of "entertainment." For many of us, Black Mirror hits uncomfortably close to home. Fortunately, Twitter has a sense of humor, so let's take a break from examining the potential horrors of technology, and laugh through the discomfort with Twitter's best Black Mirror tweets.
1 You Do Be On That Phone Though
me:
Black Mirror: it's cause you be on that phone

— coolgirl1995 (@trillgore_clout) December 30, 2017
Deep down we know Black Mirror is about us, like specifically YOU, reading this right now, and also me, much to my chagrin. I'm taking it personally and I am deeply unsettled.