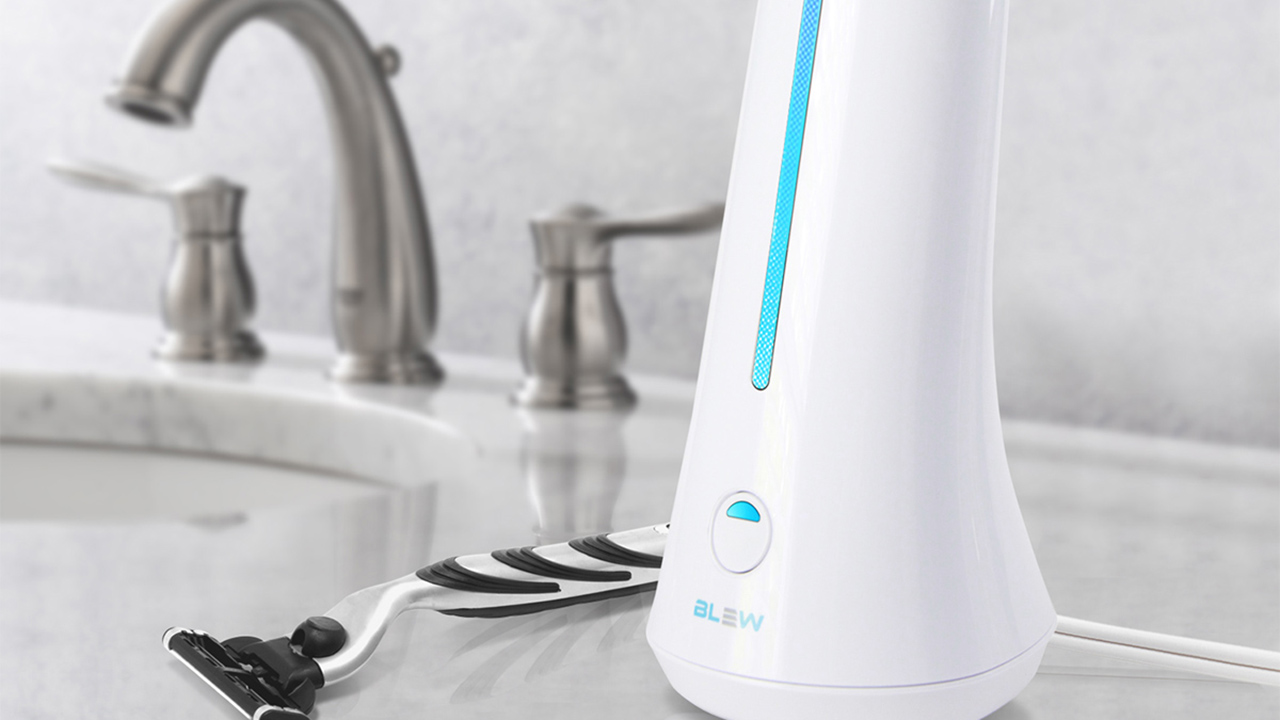 Credit: StackCommerce
No matter how much we love our beards, summertime might signal that it's time for a change. If you're sick of shelling out dough for expensive razors, there are some things you can do to ensure you get the most life out of those pricy sticks. For instance, did you know it's not the number of uses that causes the blade to get dull, but corrosion? That means that if you take good care of your razors and work to prevent that pesky corrosion, you can get more uses out of them. And the BLEW Razor Blade Dryer does just that, ensuring you keep your razor-like new by preventing razor-rusting oxidation. Right now this handy razor saver is on sale for just $49.99.
Want to be clean-shaven this summer, but don't want your vacay budget to be affected? The BLEW Razor Blade Dryer is ready to pamper your razor, so you can get more shaves out of it and save money on razor blades and replacements. By drying your razor with a heated fan, somewhat like a hairdryer, the razor-rusting oxidation can be prevented and the lifespan of your razor will increase. Then, a UV light helps sanitize your razor during the dryer process, since it can tend to be germ-infested.
To enjoy the money-saving benefits of the BLEW Razor Blade Dryer, all you need to do is drop your razor in. The automatic shut-off function lets you go about your morning routine without giving it another thought, so next time you're ready to shave your razor will not only be dried but sanitized and ready to go. The patented design ensures 99% of razors will fit, so whether you prefer disposable or replacing blades you'll get a lot more bang for your buck.
Save money on razors by treating yours better. Get the BLEW Razor Blade Dryer today for $49.99.
Prices subject to change.
Just a heads up, if you buy stuff using the provided links, The Dad may collect a small commission.