Blind Father Finally Gets to See a Football Game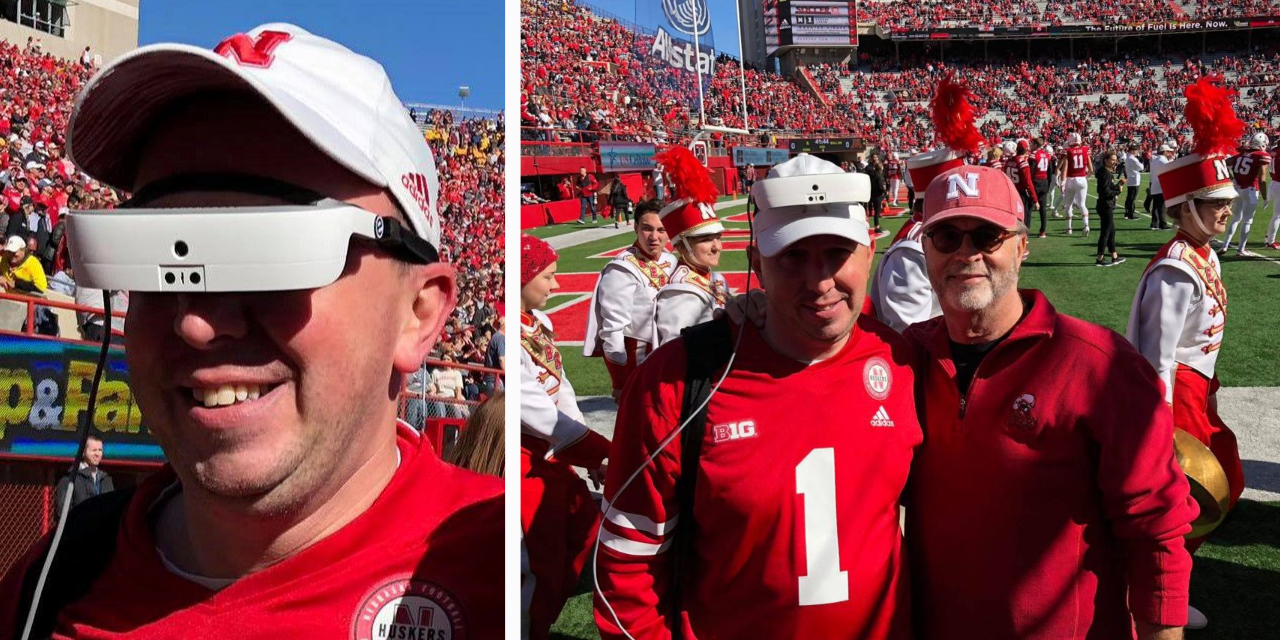 Being a sports fan requires dedication. No team wins it all every year, no team offers nothing but happiness and excitement; there are ups and downs with every franchise, every program, every sport. Sticking with a team through all the ups and downs is what being a fan is all about.
Of course, some fans display a loyalty that goes beyond sticking out a new coach or dealing with constant heartbreak. Like Nebraska Cornhusker fan Jamey Dougall.
Dougall is a 37-year-old lifelong Husker fan who, after growing up in Omaha, currently lives in Phoenix and watches his beloved team every Saturday. While perched on a stool directly in front of the TV, his face pressed to the screen. Jamey is legally blind. He can't see the ball but he can make out formations and follow the action well enough. He's been to plenty of Nebraska games but relied on his dad to explain what was happening as he could only make out colors.
Until now.
Everything changed when the married father of two saw a story on Facebook about an Indianapolis Colts fan who had a pair of special glasses that let him watch games. He contacted the company who made the glasses, eSight in Toronto, and tried to keep his expectations realistic. And then he saw his wife and two daughters, 11 and 7, who began dancing around and cheering that "Daddy can see!"
"I flipped the glasses up and lost it," Dougall said. "It was a very emotional time."
Normally, to see a person's face, he has to get right up in it. Not with his new glasses! "I didn't know what a face looked like," Dougall told Omaha.com. "There were tears. It's incredible to be able to see cheekbones and eyelashes and eyebrows." He was able to read a book, see an eye chart, and, most importantly, watch a football game.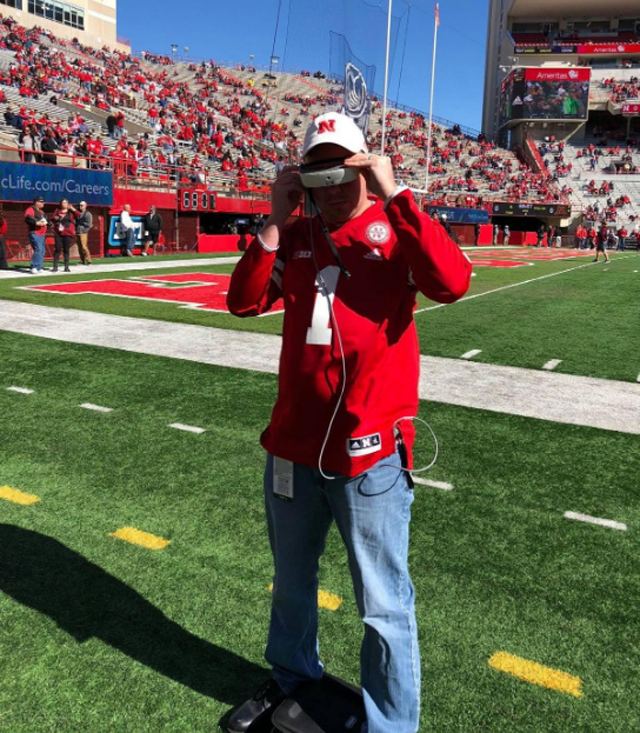 He started a GoFundMe to raise money for the $10,000 glasses and received them in the spring. Then he quickly got himself some tickets to the Cornhuskers' home opener against Akron, which he attended with his family. And when the University learned his story, they let him watch the tunnel walk from on the field.
"It was everything I thought Husker nation was," Dougall said the game. "That's something I never knew I was going to see in my life."