Bob Ross Flash Mob Organized by Texas Art Teacher [WATCH]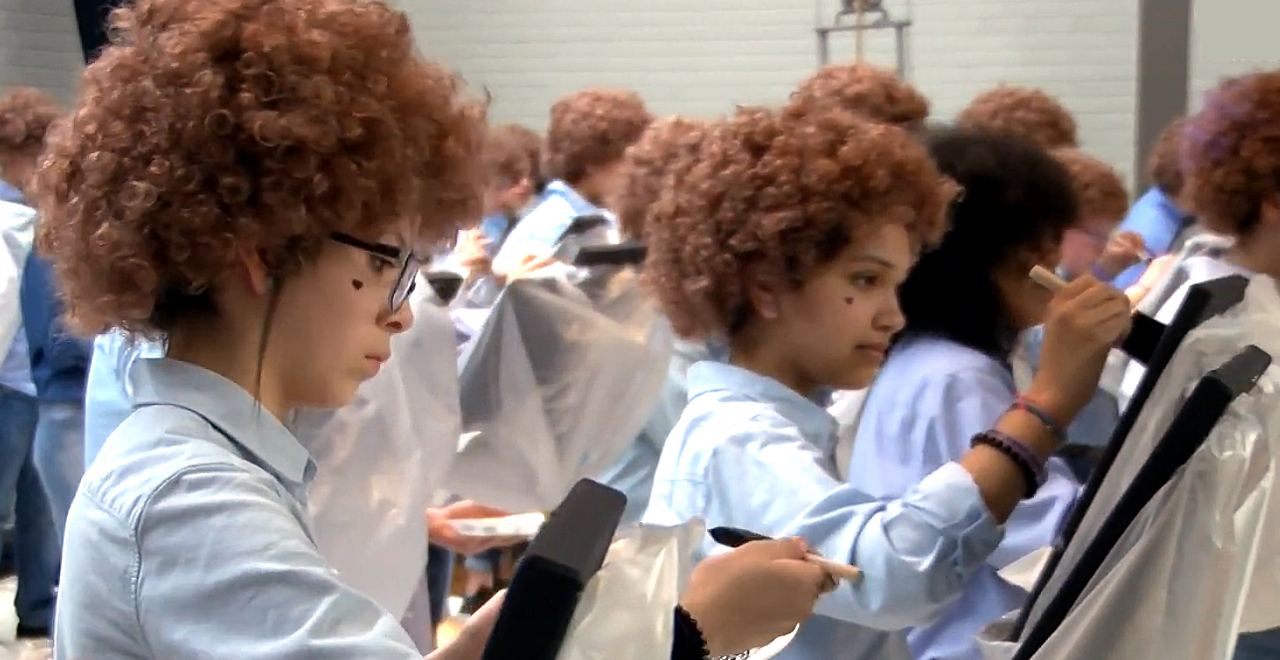 What better way to teach kids about the "joy of painting" than by dressing up like and following along with the incomparable Bob Ross himself?
As a means of rewarding her students' hard work and helping them fight school-related stress, Brady Sloane, an 8th-grade art teacher in Abilene, Texas, decided to fundraise for a unique art activity.
The fundraiser titled "Flash Mob? Flash Bob Ross! Paint along for 50 Students" raised $500—enough to buy paint supplies for the 4 dozen students as well as wigs and shirts that comprised surprisingly accurate Bob Ross costumes.
Setting up a projector in the school auditorium, the students donned their "Ross-tumes," grabbed palettes and music stands as makeshift easels, and dove headfirst into a relaxing afternoon with the zen artist supreme. No mistakes. Just happy little accidents.
"The day of the event was amazing," says Sloane. "Students came in, got their wigs on and got to work! They worked so hard and had great focus… they are always great workers and do well in my class, but I was so proud of them!"