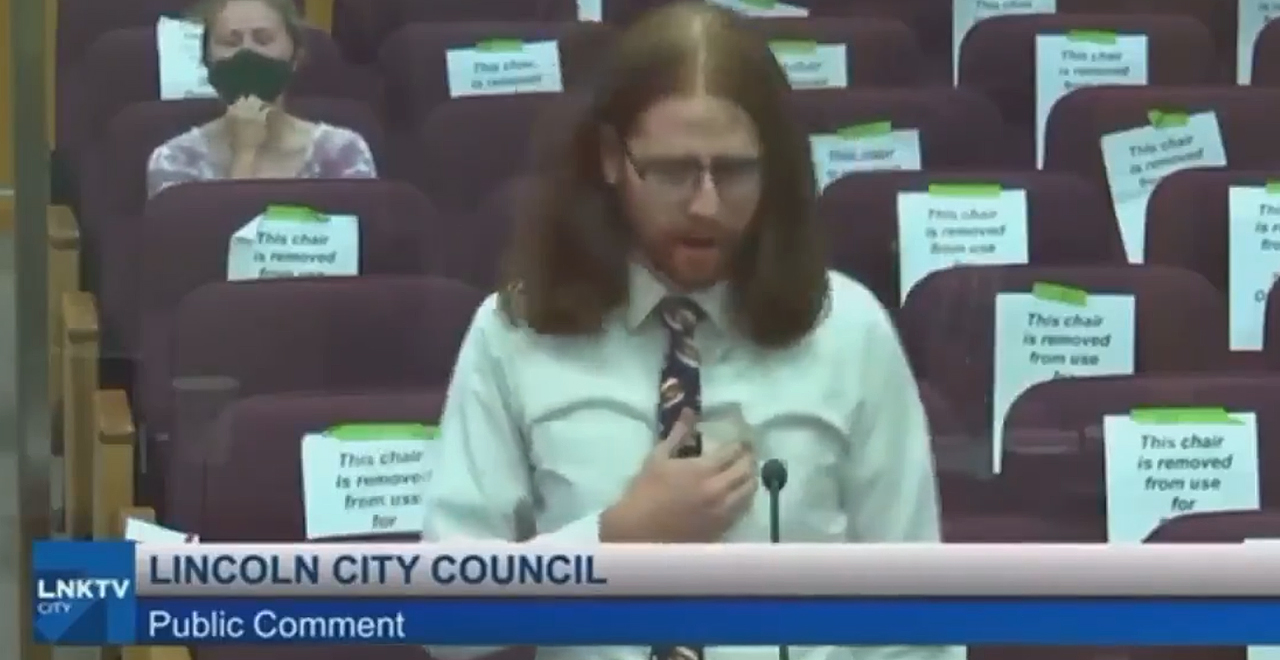 Credit: Twitter/geoffschwartz
People have had some extra time on their hands over the past few months. Some of us are diving deep into Netflix, some of us are learning how to play a new instrument or finally writing that novel. Some of us, like Anders Christensen of Lincoln, Nebraska, has become an activist. The best part is that no matter where you stand on the political spectrum, he's tackling a cause we can all get behind.
Last week, Anders went to the city council meeting for his town, and he raised an issue in front of the town's leadership. The issue is one that impacts all of us, especially during football season. And Anders is demanding a solution to years, if not decades, of malfeasance. A concerned citizen, Anders wants the lies to stop!
He wants us to stop referring to them as "boneless wings." And if you think he's joking, you're sorely mistaken, as one man learns when he makes the mistake of chuckling while Anders is making his case.
Long story short: boneless chicken wings aren't made from the wings of chickens. Anders demands truth-telling from sports bars and other restaurants, or, at least, the use of more precise nomenclature.
"We have been casually ignoring a problem that has gotten so out of control that our children are throwing around names and words without even understanding their true meaning, treating things as though they're normal", he explains. And it gets better.
Watch the full video below, and remember: not all heroes wear capes. Some wear wet wipes.
MY NEW HERO. YES. BONELESS WINGS ARE JUST CHICKEN TENDERS pic.twitter.com/BPYuBSx7tY

— Geoff Schwartz (@geoffschwartz) September 2, 2020