Chadwick Boseman Donated Salary So Sienna Miller Would Get Equal Pay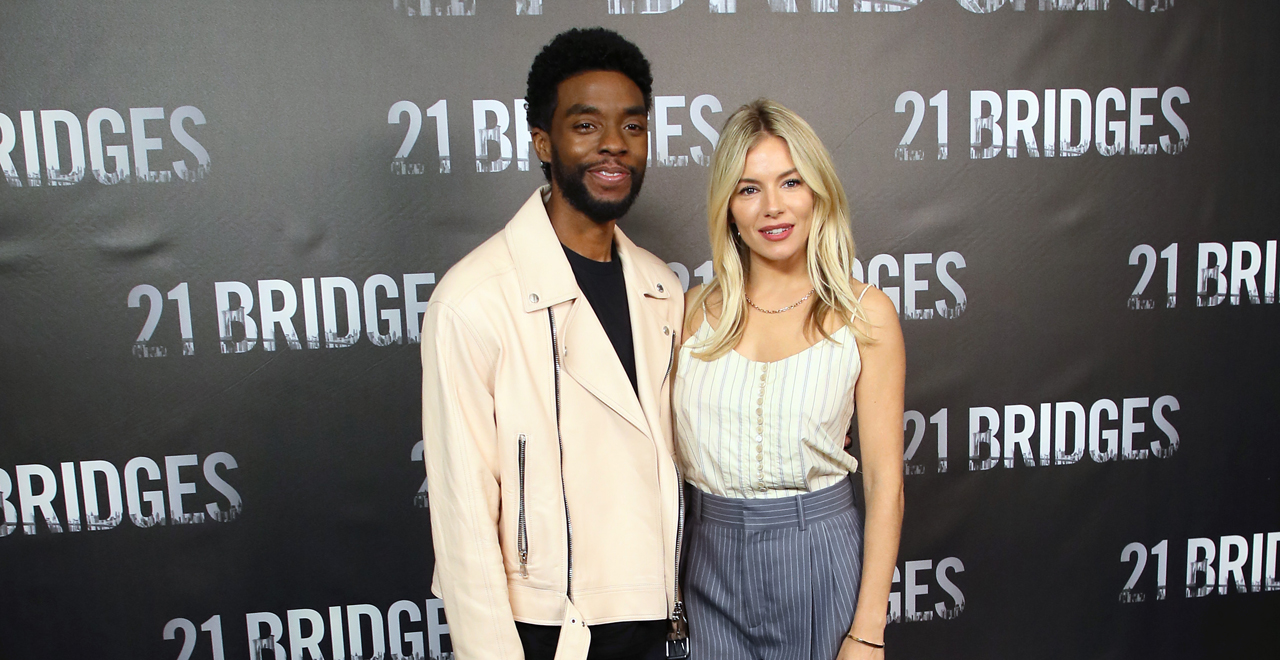 Whenever someone dies, it's customary to say nice things about the person. Even if there aren't that many nice things to say. When a celebrity dies, many of the stories that get told are a surprise to the public, most of whom have only known the deceased via their public personas, not their private lives.
When Chadwick Boseman died after a private four-year battle with cancer, it seemed that everyone who worked with him had something nice to say, and the sheer number of tributes and positive stories of the man makes it clear that he was truly special, not only as an actor but also as a human being.
The latest story to break only serves to further illustrate his goodness.
In the new issue of Empire Magazine, which was dedicated to Boseman, included a story from Sienna Miller, who costarred with Chadwick in last year's action movie 21 Bridges. The actress revealed that Boseman, who was a producer on the movie, pursued her for a role.
"He was a fan of my work, which was thrilling, because it was reciprocated from me to him, tenfold. So he approached me to do it, he offered me this film, and it was at a time when I really didn't want to work anymore. I'd been working non-stop and I was exhausted, but then I wanted to work with him."
But negotiations stalled on the basis of salary, so Boseman stepped in.
"This was a pretty big-budget film, and I know that everybody understands about the pay disparity in Hollywood, but I asked for a number that the studio wouldn't get to," Miller said. "And because I was hesitant to go back to work and my daughter was starting school and it was an inconvenient time, I said, 'I'll do it if I'm compensated in the right way.' And Chadwick ended up donating some of his salary to get me to the number that I had asked for. He said that that was what I deserved to be paid."
Boseman gave her some of his salary so she could get what she deserves and appear in the movie. That's not the kind of Hollywood story you hear very often.
"I think it's a testament to who he was," Miller said.
It's becoming clear with every such story that Boseman wasn't just royalty on screen. He was a true king.