Boston Company Makes World's First Inflatable Irish Pub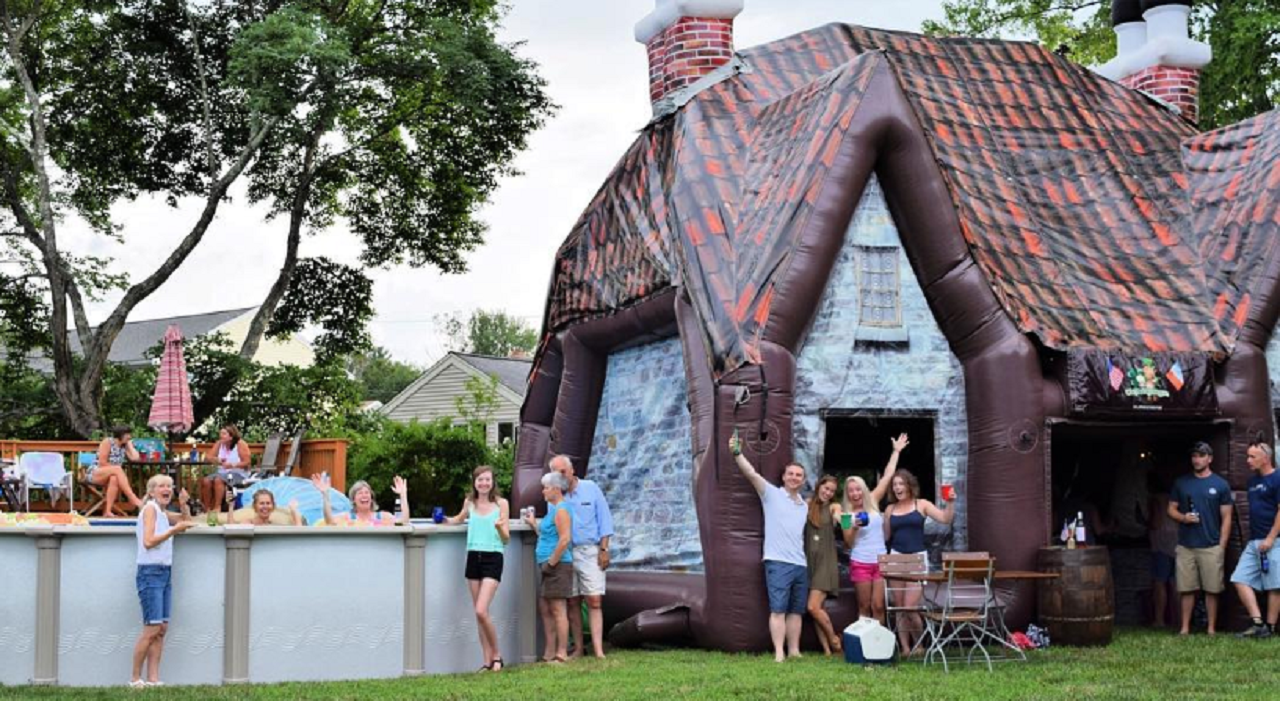 You can take your speakeasies and your cocktail bars and your jazz lounges. When I want my ideal drinking experience, it's inside a raucous Irish pub. Preferably in Ireland. But being that many of us don't live in Ireland, it is not always easy to attain this experience.
Well, it wasn't. But things have changed.
You no longer need to fly across the pond, or even ship yourself up to Boston, to experience the platonic drinking ideal that is having a pint in an Irish pub. You can now rent your very own! And put it in your backyard.
A company called PaddyWagon in Boston (duh) has come up with an ingenious and potentially very messy way for you to enjoy the Irish pub experience without actually doing anything even remotely like it!

You'll notice I haven't used the word "authentic" during this post. Because authentic this is not. But what did you expect from a company called PaddyWagon that makes "adult inflatables" no, not that kind, pervert.
I lived in Boston for a long time, and I drove across Ireland for ten days ten years ago. And not once did I enter a pub that was inflatable. That's partially because PaddyWagon's is the world's first, and it's mostly because this idea is so ridiculous! Which isn't to say I wouldn't rather have this inflatable house in my backyard or in the next street fair than the sprained ankle monstrosities that my kids love to enter happily and leave in tears.
The inflatable pub is 33 feet and somehow holds up to 80 people, which at the very least should prevent it from floating away with a big gust of wind. And it will cost you $435 bucks, which, honestly, is probably not that far off from a flight to Dublin.
But that fireplace looks cozy tho.
You make the call.