Boy Has 526 Teeth Removed From Mouth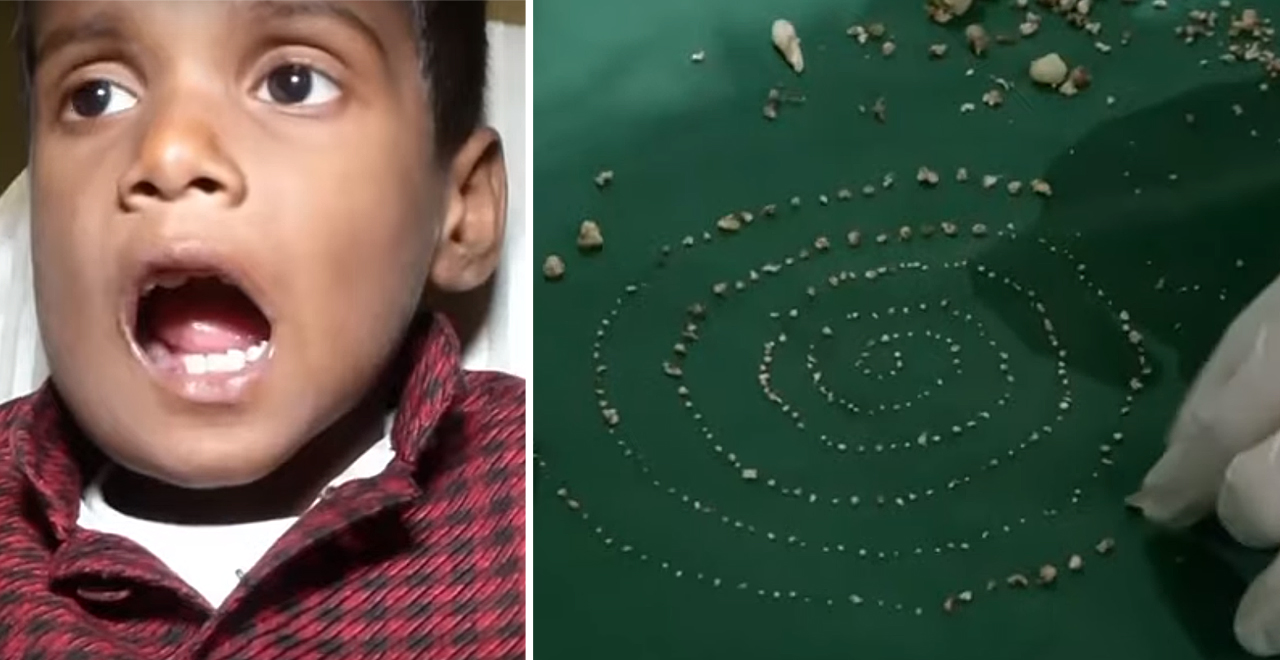 Teething is no fun. When your kid first starts sprouting his baby pearls, it brings with it a lot of screaming, tears, and sleepless nights. Which is kind of like every other part of raising kids! The early stages last so long, it's a relief when all the teeth are in. And then they start falling out.
Now you have to deal with the Tooth Fairy. Little kids love collecting cash for their baby teeth, and cousin, business is a-booming. When I was a kid, it was 25 cents a pop. Now I hear tell of parents paying five or ten bucks per tooth. Which is insane! That will drain your wallet fast, and that's just when your kid has the normal allotment of teeth.
It's a lot worse if he has 526.
That's what happened to one little boy in India, whose parents thought his swollen jaw was simply the result of a bad tooth. It turns out there were hundreds of tiny teeth tucked inside his right cheek! It's a rare condition called composite odontoma.
"The teeth were in different sizes that varied between 0.1 mm and 15 mm," college head of maxillofacial pathologist Dr Prathibha Raman told the Times of India. "They looked like pearls in an oyster. Even the smallest piece had a crown, root, and enamel coating like a tooth."
The 7-year-old's parents noticed the swelling in their son's cheek when he was just three, but couldn't get the boy to cooperate with testing and assumed it would resolve itself. But the swelling increased to the point where a CT scan was needed, revealing the presence of extra teeth. The surgery was conducted on July 11 and after the teeth were removed the boy reported no lingering pain.
Tell that to his dad, who is going to go broke playing Tooth Fairy!