10-Yr-Old Has Tearful Reunion With Dog Who Was Missing For Two Months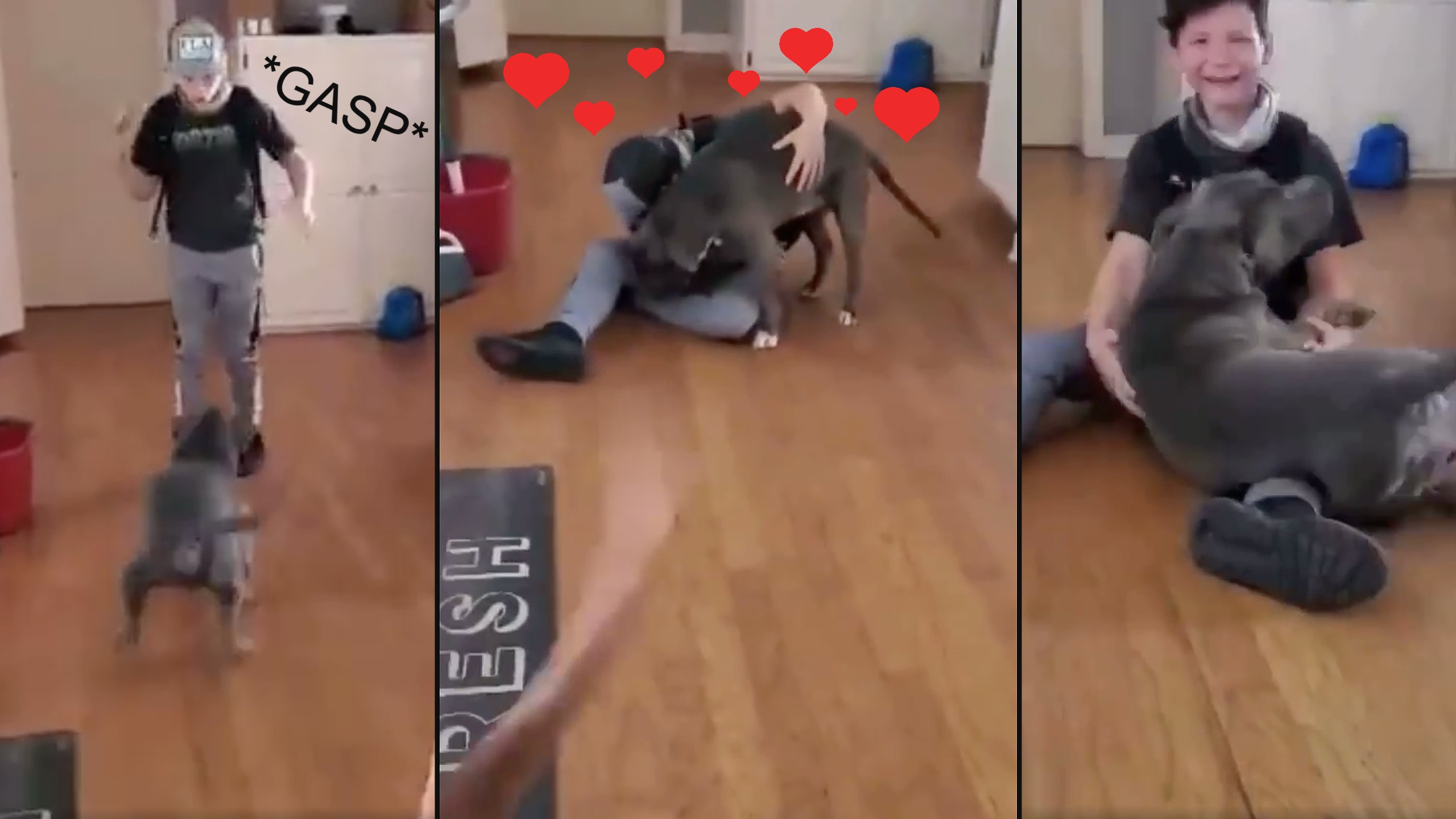 Realizing your beloved pet is missing is both heartbreaking and terrifying. Pets who have grown up in safe and loving homes often don't understand the dangers that lurk outside, so the faster you jump into action the better. Animals move quickly, especially when they're afraid – sadly, as more time passes, it becomes less and less likely that our furry family members will safely make it back home.
When 10-year-old Tyler's dog Bruiser disappeared after running off in pursuit of a rabbit, his family was devastated. Bruiser and Tyler had a special bond, one that left Tyler heartbroken and desperate to find his four-legged best friend. The worried family posted on social media, hung flyers, even scattered worn clothes and used towels outside in the hopes that Bruiser would catch a whiff and follow the scent of his loving family. After two months with no leads, it seemed unlikely that Tyler and Bruiser would ever see each other again.
In a heartwarming twist of fate, Tyler's family received the call they barely dared to dream about. Bruiser had been found – and more importantly, he was safe.
"Turns out their dog had been picked up by somebody on their way to Highlands County and, after a couple of months, it wound up in the hands of our Animal Services folks," Highlands County Sheriff's Office wrote on Facebook. "Teri Dosil at Animal Services thought the dog looked familiar and started digging through Facebook posts. Sure enough, it was the same dog. His name is Bruiser."
If the incredible news wasn't enough, the Highlands County Sheriff's Office shared the touching reunion on Facebook. An unsuspecting Tyler walks into his house as Bruiser runs to greet him, and it only takes a split second for the realization to dawn on the overjoyed 10-year-old. Tyler drops to the floor, wrapping his arms around his beloved pup as Bruiser wags his entire body.
Tyler begins to cry, overwhelmed and in complete disbelief that his furry friend finally made it home. Bruiser briefly runs to greet another family member before returning to his rightful place in Tyler's lap (to the best of his ability, given that they're roughly the same size), giving the camera a look that says "I swear, it will NEVER happen again."
Watch the tearful reunion below, and give your own pets some extra scratches today.