Boy Writes Extraordinary Poem About Life With Autism, Stuns Readers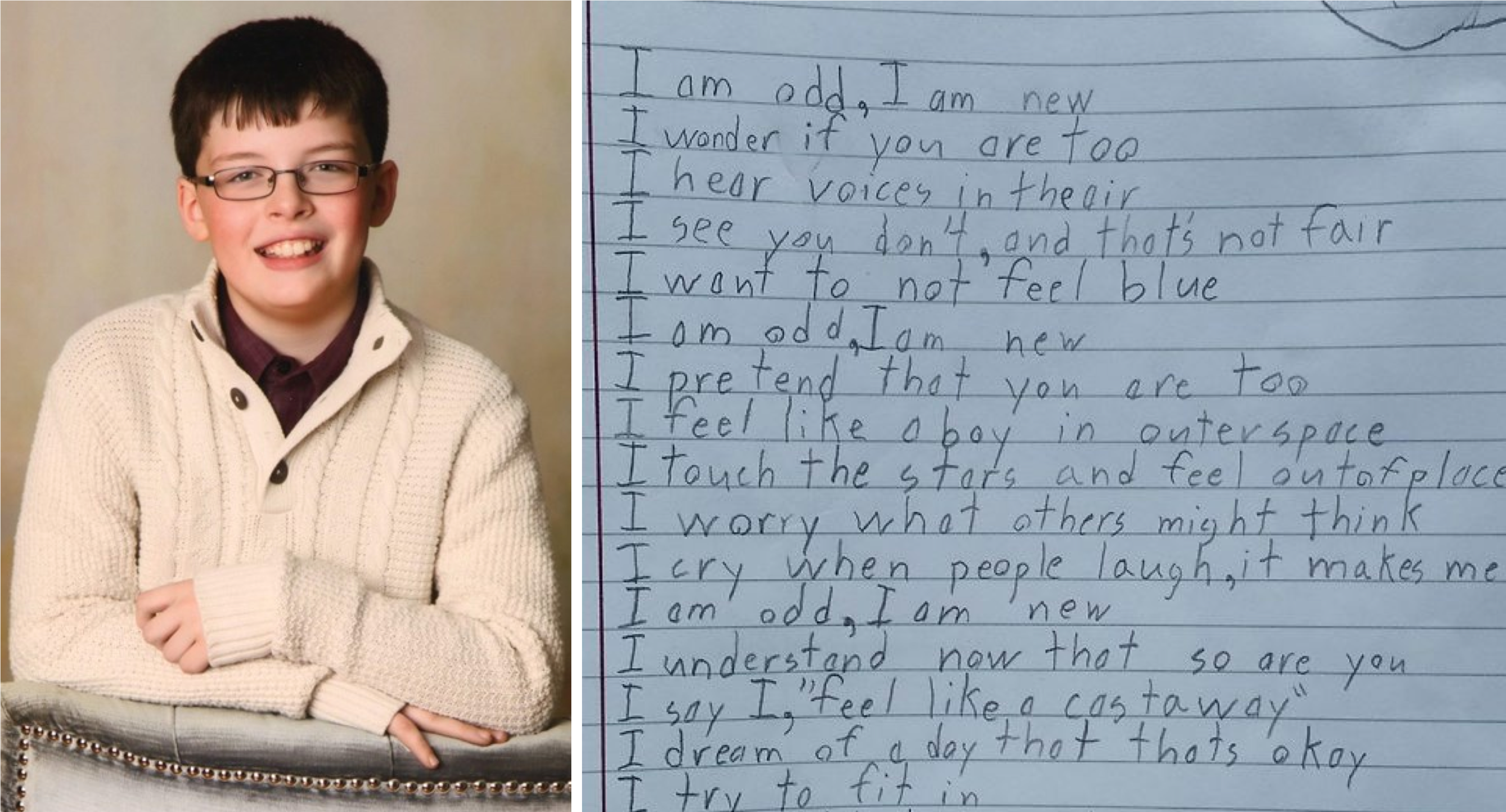 It's rare that a 10-year-old can write a decent poem, much less a poem that could be published. However, some children quickly come to realize that it's easier to express themselves with art and writing rather than speaking, and when they do, magic can happen.
In this specific case, 10-year-old Benjamin Giroux was tasked to write a poem about himself, specifically, utilizing the phrase, "I am."
The result was a raw and touching poem about life with autism which understandably went viral as it affected thousands of readers worldwide.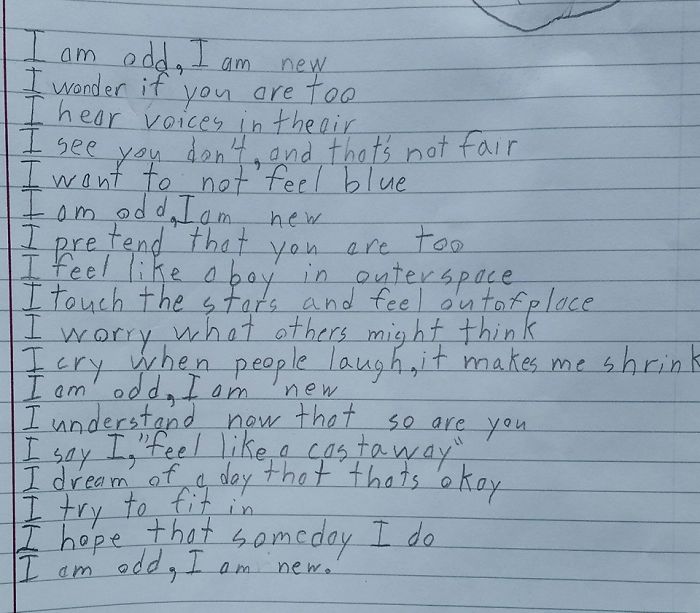 The poem reads:
I am odd, I am new, I wonder if you are too
I hear voices in the air
I see you don't, and that's not fair
I want to not feel blue
I am odd, I am new
I pretend that you are too
I feel like a boy in outer space
I touch the stars and feel out of place
I worry what others might think
I cry when people laugh, it makes me shrink
I am odd, I am new
I understand now that so are you
I say I, "feel like a castaway"
I dream of a day that that's okay
I try to fit in
I hope that someday I do
I am odd, I am new.
Living with autism, it's difficult to understand and share one's feelings, so when Benjamin's parents read his assignment, they were overcome with emotions themselves.
"As the poem went on," Benjamin's dad, Sonny, told Today.com, "we realized that he understands that he's odd and that so is everyone else in their own way, which is what Ben wants everyone to embrace."
Benjamin was scheduled to read his poem in front of the class the following day, but fell victim to anxiety that morning and stayed home. He was convinced his work wasn't good enough.
Wanting to prove to his son how impressive his words truly were, Sonny posted the poem to Facebook. He assumed some encouraging words from friends and family would brighten Benjamin's spirits, but he had no idea how far the poem would go.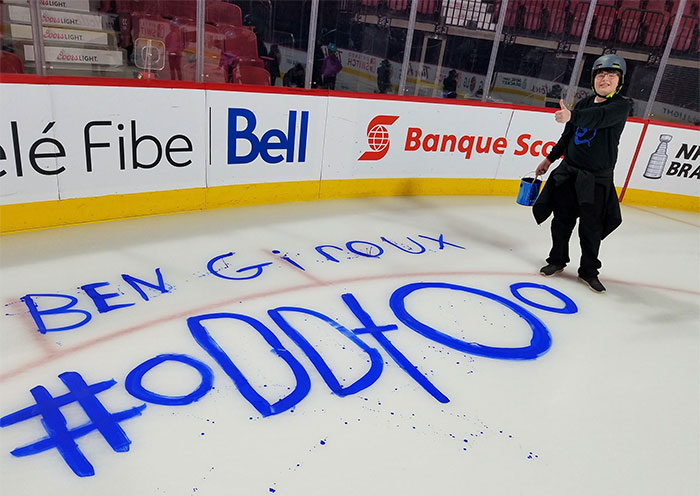 It was shared over and over again, eventually catching the attention of the National Autism Association who posted it to their page. Thousands of people began commenting, voicing their support and sharing how inspirational it is. The post has since been shared nearly 40,000 times, even developing its own hashtag, #oddtoo.
"We try to read him as many comments as we can to show the impact he's had," Sonny shared. "It makes him happy, too, which is always nice to see."
Hundreds of parents shared how much the piece helped them realize the obstacles facing their own kids at school.
"Ben's goal was to have people understand that being odd is different, and different is amazing, and people shouldn't be afraid of who they are," Giroux said. "And that makes me one proud father!"