Lakers' Avery Bradley Skipping NBA Season to Protect 6-Yr-Old Son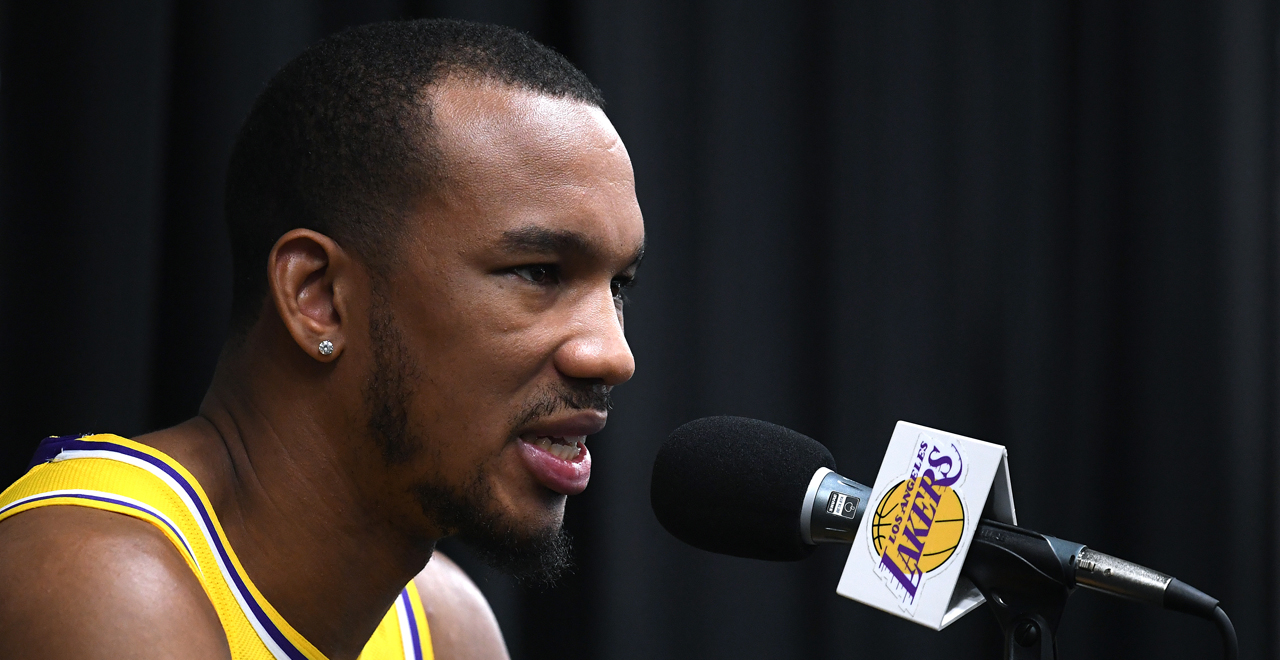 We all miss sports.
Sports are one of the coronavirus's biggest casualties, with the outbreak causing all four major sports leagues to shut down. They are all making plans to come back, with the NBA – the cancellation of which was perhaps the first major sign that the pandemic was real, and it wasn't going anywhere – the farthest along.
The NBA announced plans to finish out their season – which was suspended in March and would normally be deep into the playoffs right now – in Orlando's Disney World compound. The plan is for the 22 teams with a competitive chance at the playoffs (out of 30) to be sequestered in Florida for a few months to finish out the season and hold their playoffs.
Things were looking good, and fans and players were getting amped for actual game action. And then COVID cases started spiking.
So you can't blame Lakers guard Avery Bradley for choosing to skip the trip to Orlando, despite the fact that the Lakers are one of the favorites to win the championship. Bradley announced that he wouldn't be joining the team, out of concern for his family, which includes his 6-year-old son who has a history of respiratory illness.
ESPN's Adrian Wojnarowski broke the news on Twitter.
At forefront of Bradley's decision to remain w/ his family is the well-being of the oldest of his 3 children. His 6-year old son has a history of struggling to recover from respiratory illnesses and would've been unlikely to be medically cleared to enter bubble with his family. https://t.co/yputDg2VJp

— Adrian Wojnarowski (@wojespn) June 24, 2020
Bradley explained his decision to ESPN.
"I can't imagine making any decision that might put my family's health and well-being at even the slightest risk," Bradley said. "As promised also, I will use this time away to focus on the formation of projects to help strengthen my communities."
Skipping the rest of the season and the playoffs means that Bradley not only stands to lose a shot at the championship (the Lakers are the West's #1 seed, and he has Lebron on his team!), but he'll also lose about $650,000 in salary. Clearly this is not a decision he made lightly, and kudos to him for putting his family first.