Blind 7-Yr-Old Has Heartwarming Reaction To Receiving Harry Potter in Braille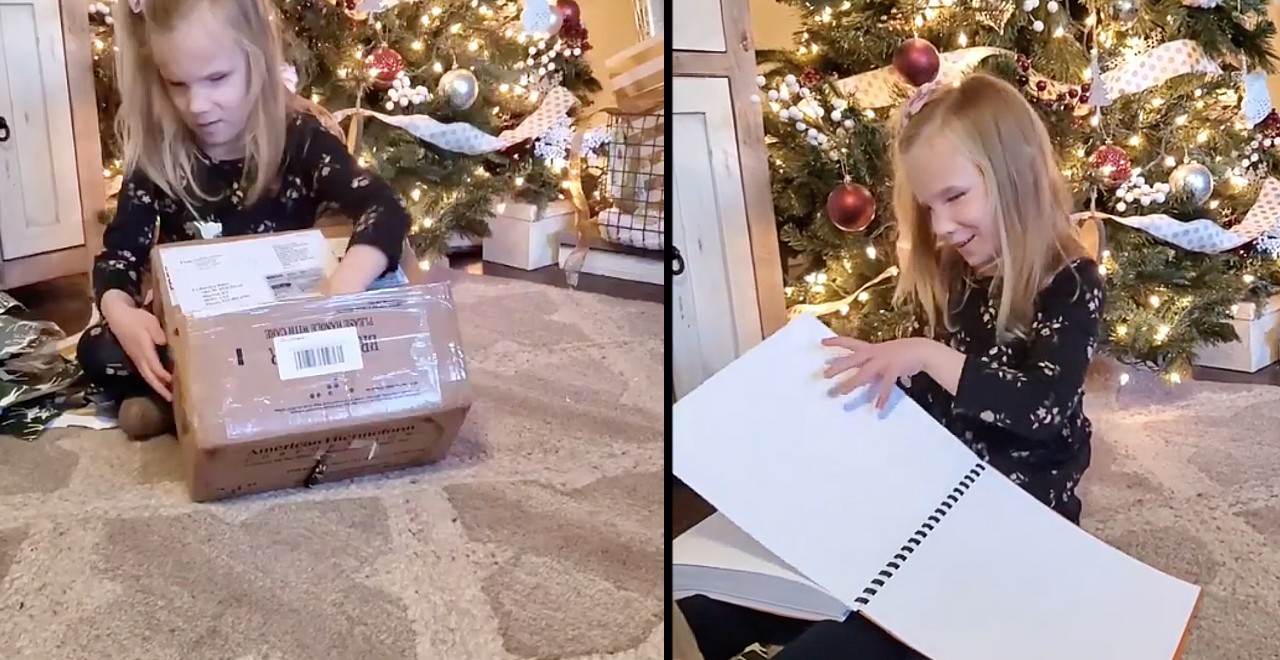 Reading is one of the purest, healthiest forms of escapism in existence. Opening a book can take you anywhere, on other-worldly adventures in places that don't even exist. Given that none of us can do a whole lot of real-life exploring these days, books are even more valuable as tools to take a little vacation from reality.
Emrie, a 7-year-old from Missouri, learned to read braille at just four years old. Three years later, she's reading at a level years ahead of many of her peers. Emrie fell in love with the Harry Potter series after reading the first few aloud with her dad. Once they reached the fourth book in the series, Emrie wanted to finish the final books on her own.
Unfortunately, the total cost of the series in braille would have been nearly $2,000, a staggering price to pay for a series that would cost a fraction of the price in regular print. Desperate to make Emrie's Christmas wish come true, the family set up a GoFundMe. In just 24 hours, the family was floored by the generosity of strangers.
The GoFundMe page stated, "Thank you all so much! We have exceeded all goals and will be able to provide, not only Emrie will a full set, but we also raised enough to donate FIVE full Harry Potter braille series to local libraries and schools! I am speechless at the kindness we have received over the last 24 hours and I can't thank each and everyone of you enough for contributing! Happy Holidays!"
In one of the most magical Christmas moments we've seen this year, Emrie's aunt shared a video of the 7-year-old opening her gift. As soon as Emrie realizes the enormous book she's holding is a braille Harry Potter, her excitement is tangible and her enthusiasm is contagious.
Watch the full video below, and unless you're The Grinch himself, Emrie's unbridled joy will warm your heart.
View this post on Instagram