Broadcaster Dad Does Play-by-Play of Daughter's First Collegiate Goal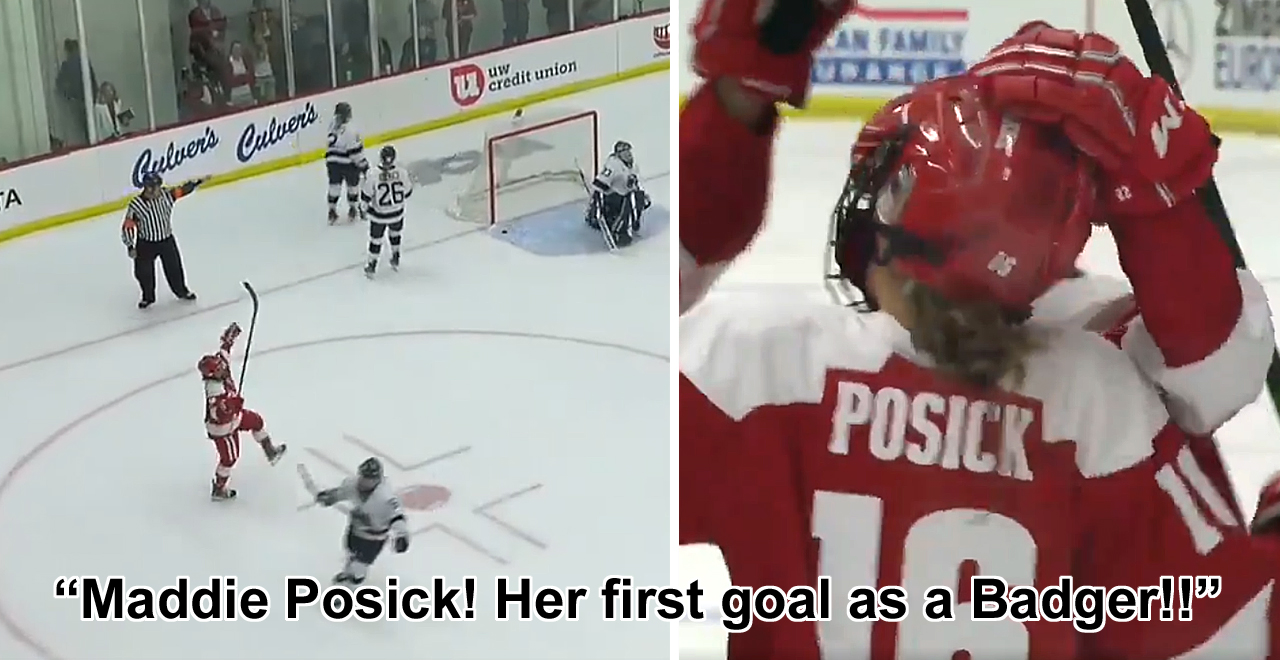 The University of Wisconsin's top-ranked women's hockey team started their season with a bang. They unveiled their championship banner and defeated Penn State 7-0. But the coolest moment of the night belonged to the second of those seven goals, as junior forward Maddie Posick scored her first collegiate goal. And her dad, Brian, a broadcaster for Fox Sports Wisconsin, got to make the call from the booth.
You can hear his surprise and jubilation at his daughter's first goal, and his partner takes a moment to acknowledge how special it was.
ICYMI, Maddie Posick scored her first goal as a Badger tonight with her dad on the TV call! #OnWisconsin pic.twitter.com/60R1Sb2veT

— Wisconsin Hockey (@BadgerWHockey) October 5, 2019
Maddie's sister played the video of their dad broadcasting the goal and Maddie was overwhelmed with emotions. "I just teared up right away," she told Madison.com. "I couldn't even look at the video; I just had to hear his voice. Hearing him say Posick, it's making me choked up now. It's incredible."
As the video started to go viral, some were surprised he was as calm as he was. And Brian said it wasn't easy.
Almost did!! https://t.co/xH9SCknyhX

— Brian Posick (@brian_posick) October 5, 2019
We were alerted to this awesome moment thanks to ESPN SportsCenter anchor Steve Levy who tagged us. Cheers, Steve!
How cool is this?@thedad https://t.co/8Au3eu9ktJ

— Steve Levy (@espnSteveLevy) October 5, 2019
Truly an awesome dad moment for Brian, getting to make the call on Maddie's first collegiate goal. And truly an awesome goal, with putting the puck between her legs and turning a 1-on-4 opportunity into a highlight-reel worthy goal.