Brothers Make Gingerbread Houses of Horror Not Suitable for the Holidays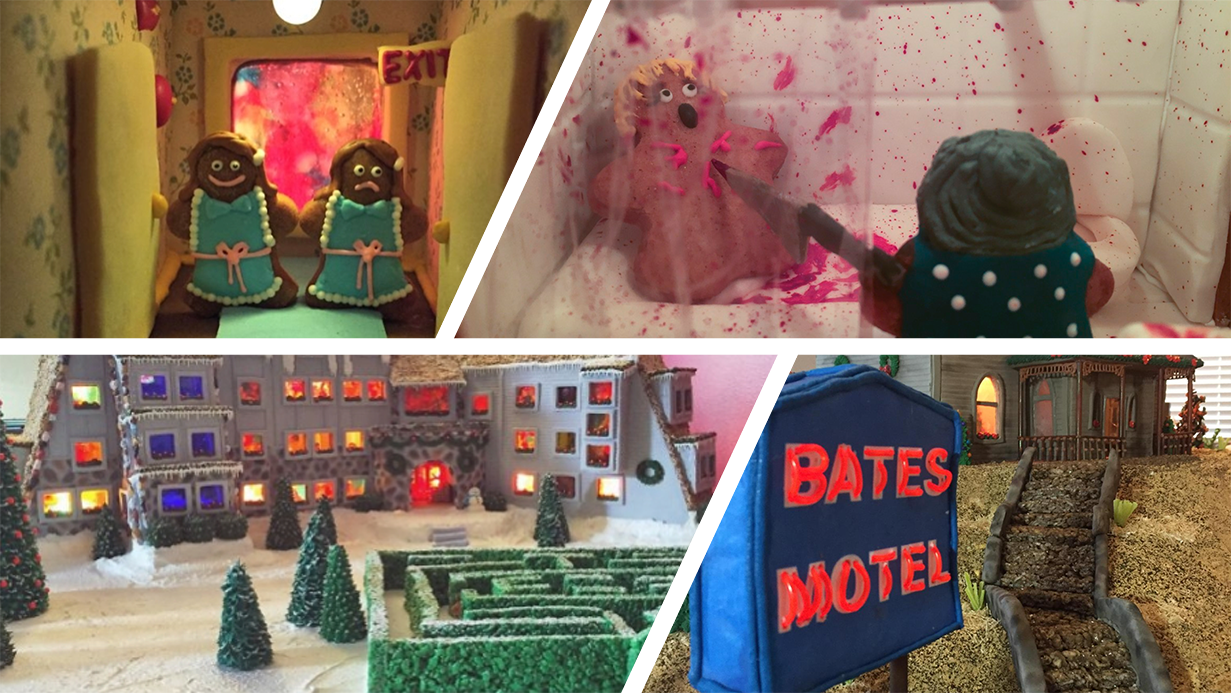 I was never meant to be a gingerbread cookie contractor. It only takes two or three walls falling over before I resort to the power of the almighty hot glue gun.
But some people, like brothers Aaron and Austin Keeling, have a gift. Not only does the duo team up to construct an intricate gingerbread house every year, but they love fashioning them after iconic horror buildings… and they are frighteningly accurate.
Back in 2015, the Keelings used gingerbread, icing, fondant, candy, and Rice Krispie Treats to faithfully recreate the Overlook Hotel from Stephen King's The Shining. They even included famous scenes and characters like the Grady twins, the bathroom scene, the hedge maze, and more!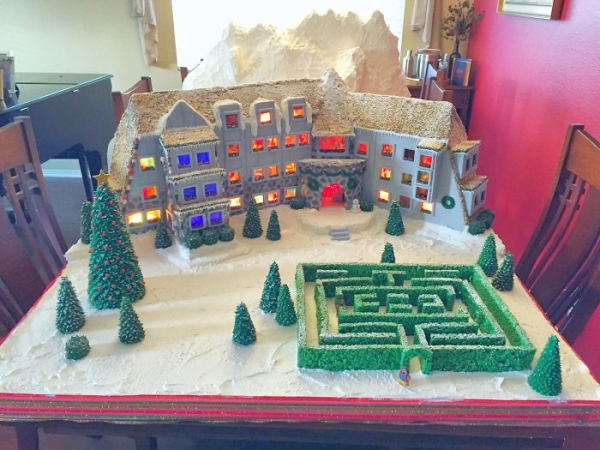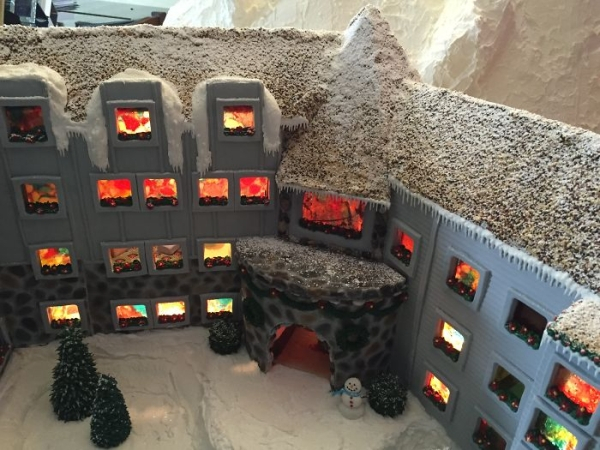 As a whole, the insane model hotel is nearly 4 feet long. The walls were decorated with fondant and icing, the roof is covered with quinoa and powdered sugar, and the windows are made out of melted Jolly Ranchers.
In fact, everything besides the lights and the base of the model is 100% edible, including the interior scenes from the film.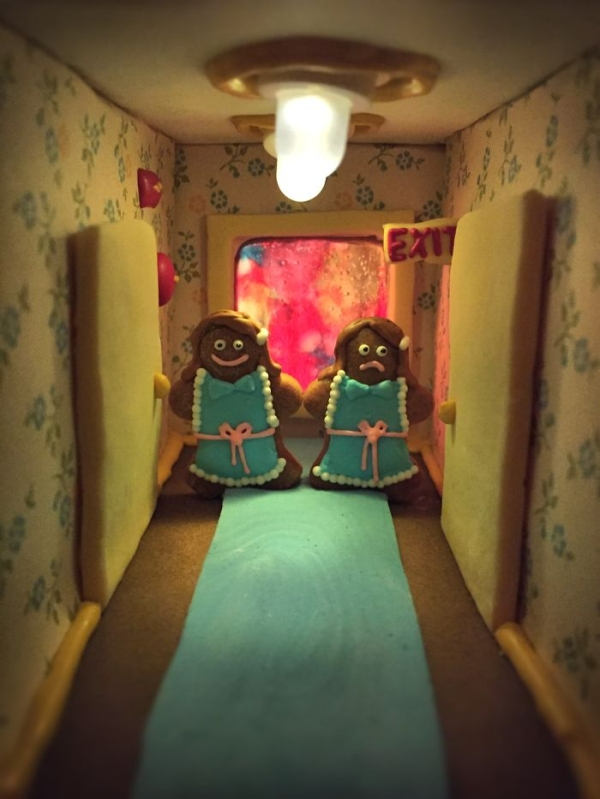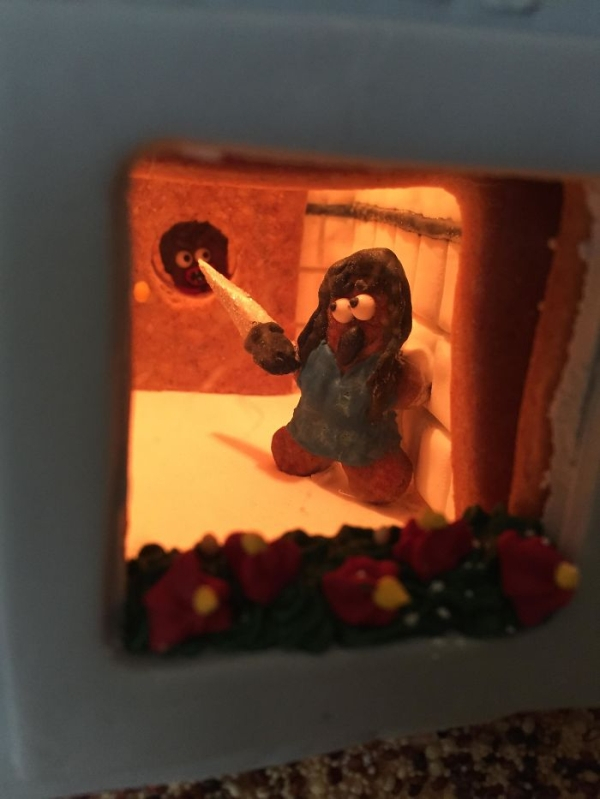 "My family have been making gingerbread houses for as long as I can remember," Aaron told Bored Panda. "But until about 10 years ago they were always very modest, tame, and traditional. Then one year we made a ski chalet with a working ski lift and ever since then we've been trying to outdo ourselves each year."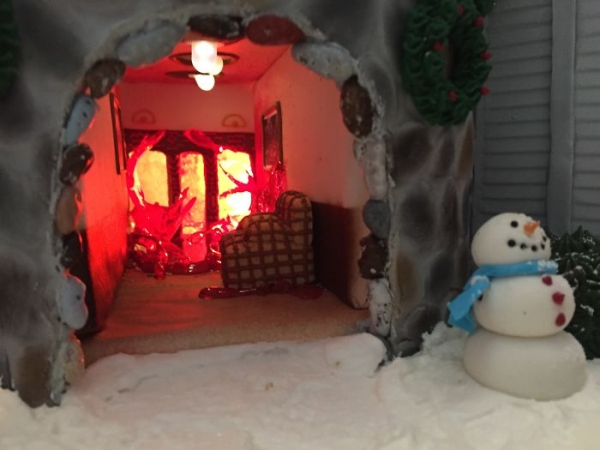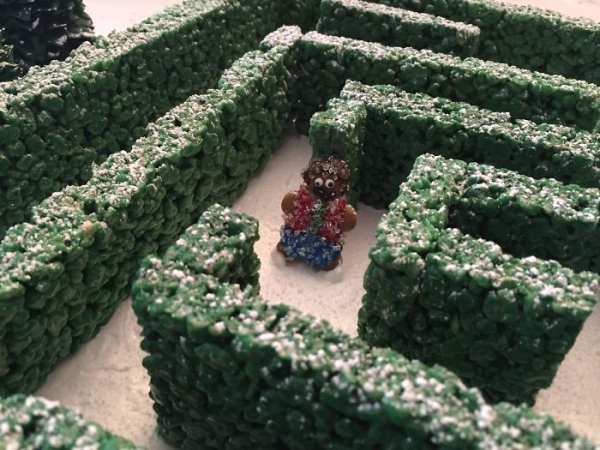 Not to be outdone by their previous selves, the Keelings spent the following Christmas constructing yet another historic horror locale.
"[In 2016,] my family decided to tackle the iconic motel and house from Hitchcock's Psycho," the brothers announced. "Everything except for the base and lights is edible!"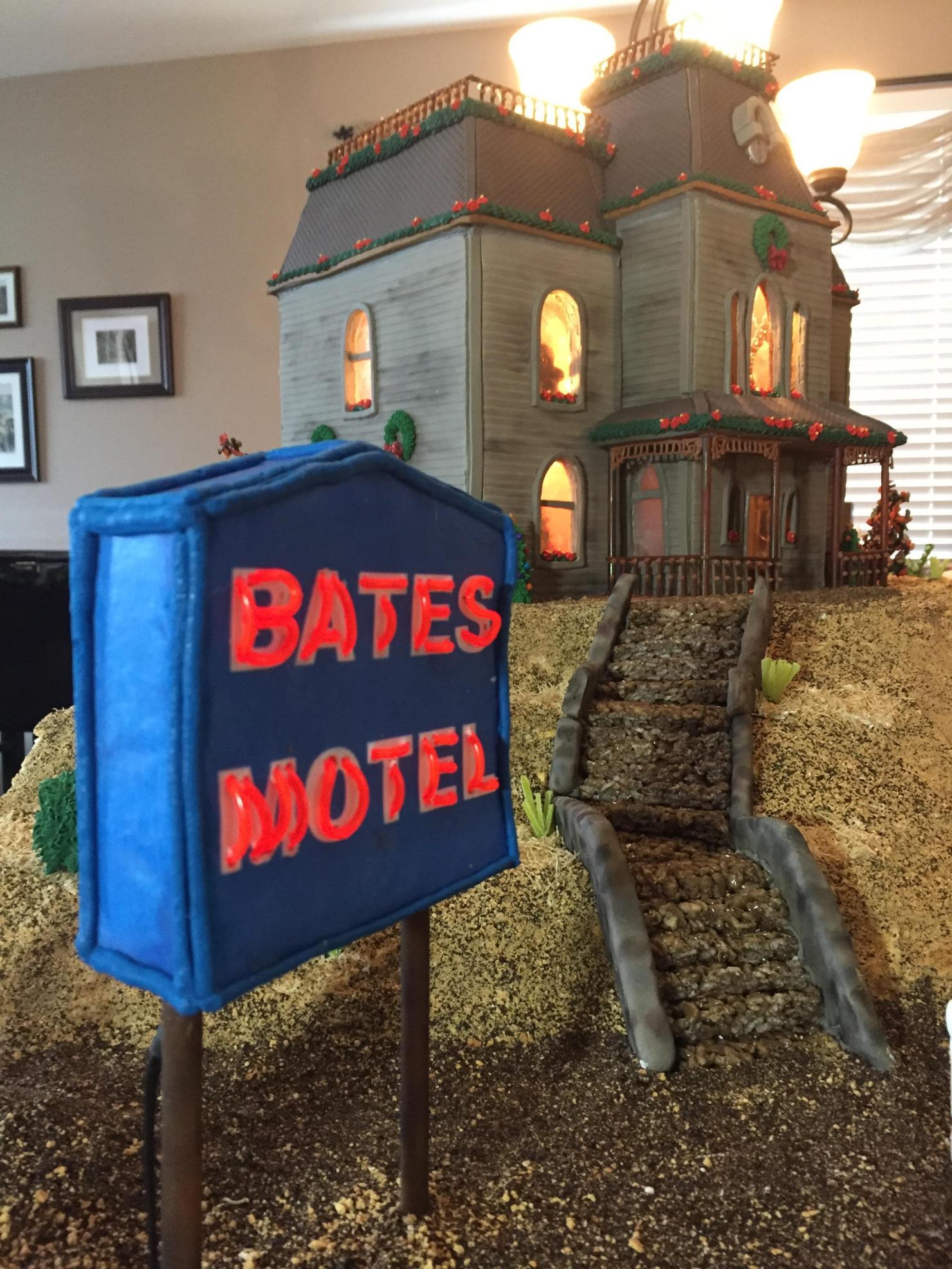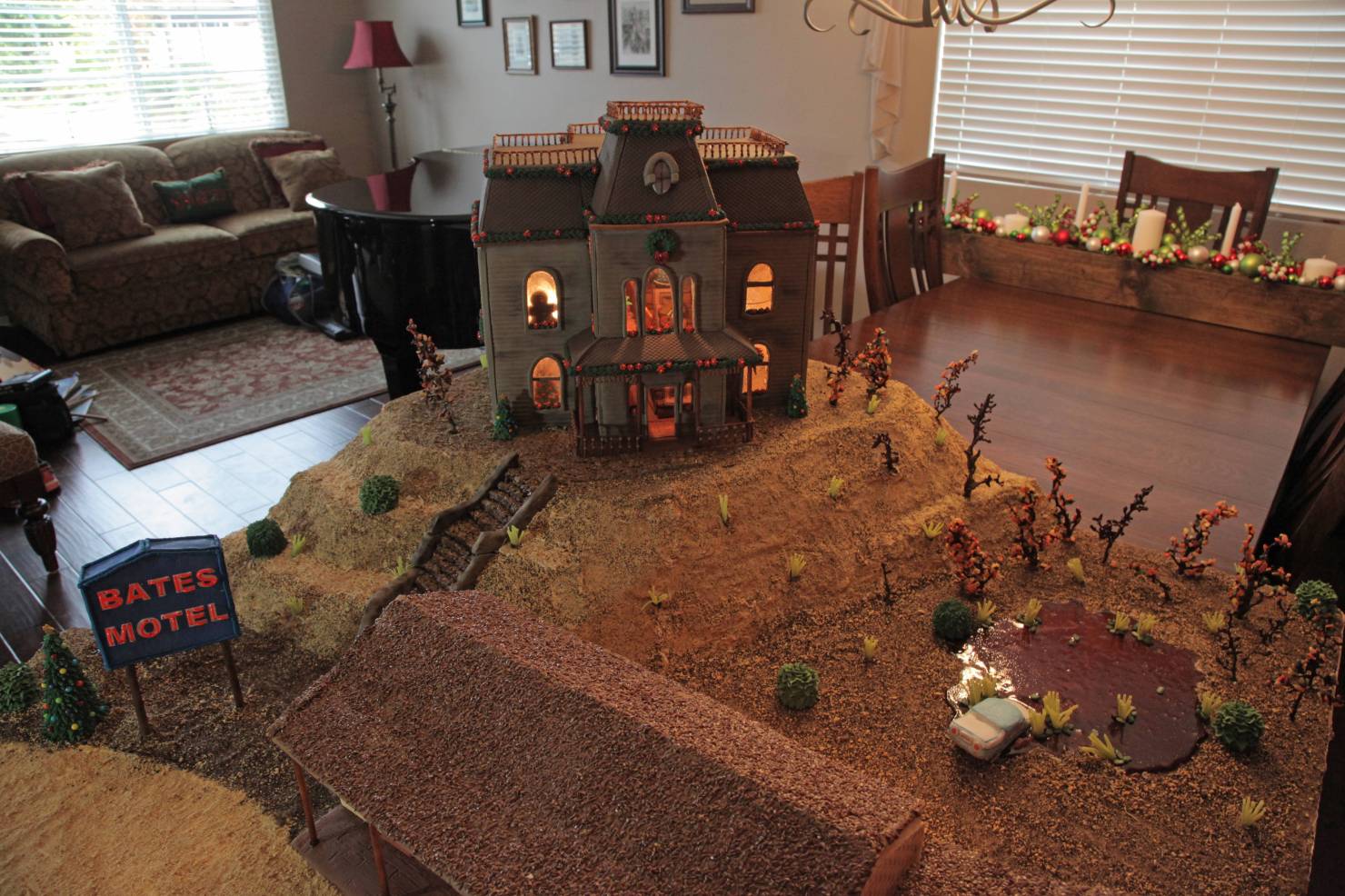 Digging out useful ingredients like marshmallows, candy straws, and marzipan, the brothers once again recreated both the exteriors and the interiors, portraying several key scenes inside the house such as the murder of Marion Crane and the sinking of her car.
(WARNING: Graphic icing spatter ahead)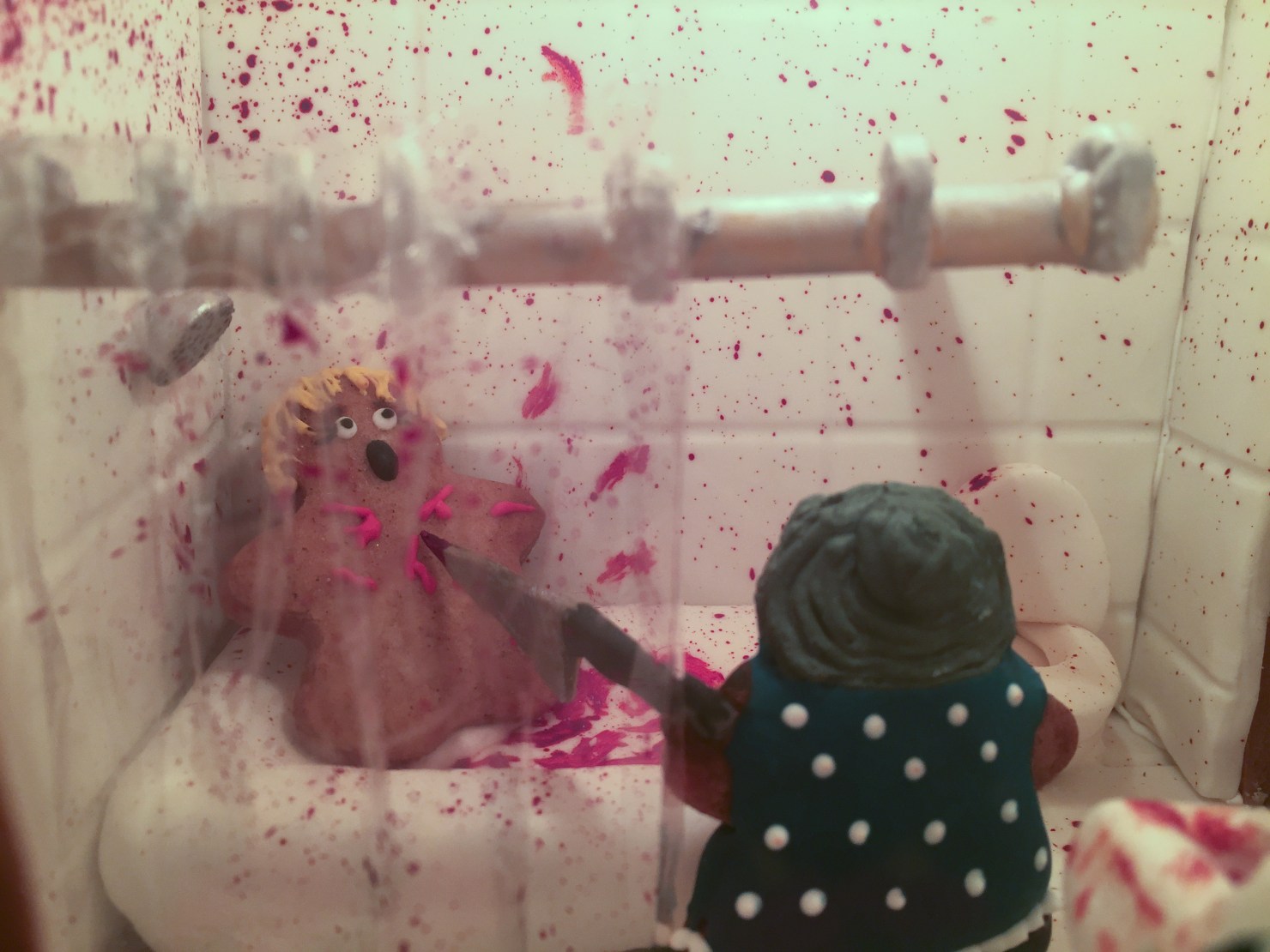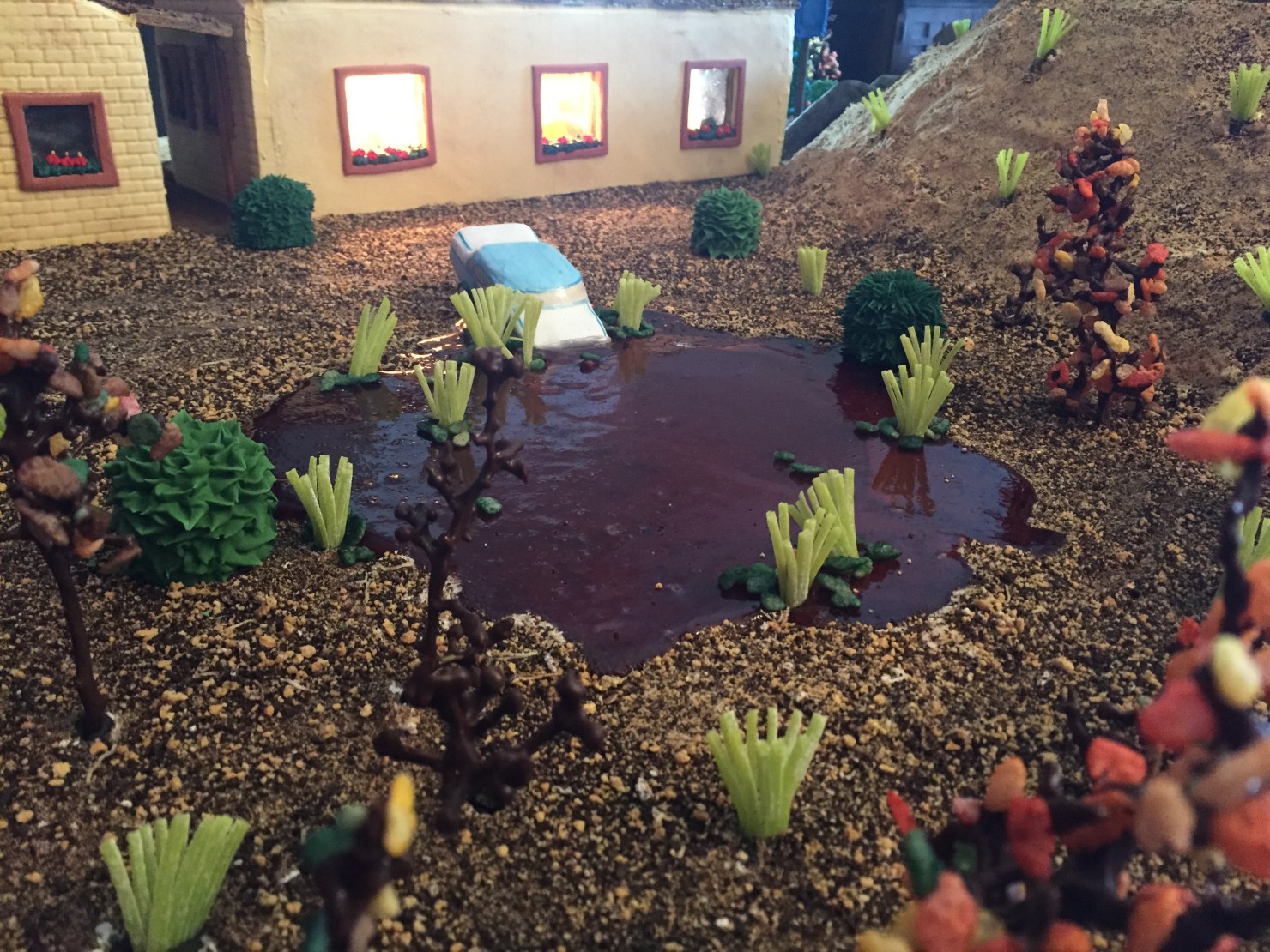 The Keelings aren't just casual horror fans, either – they're professional filmmakers themselves. In 2015, they released the independent psychological drama-horror film, The House on Pine Street, which was partially funded through Kickstarter and received an onslaught of accolades and awards to boot.
Unfortunately, the cast of the film (to my knowledge) was not solely comprised of gingerbread people.
To check out all of the various angles and scenes depicted in these models, check out the Keeling's Imgur galleries here and here.