Bud Honors Dwyane Wade for His Off-Court Contributions in Moving Ad [WATCH]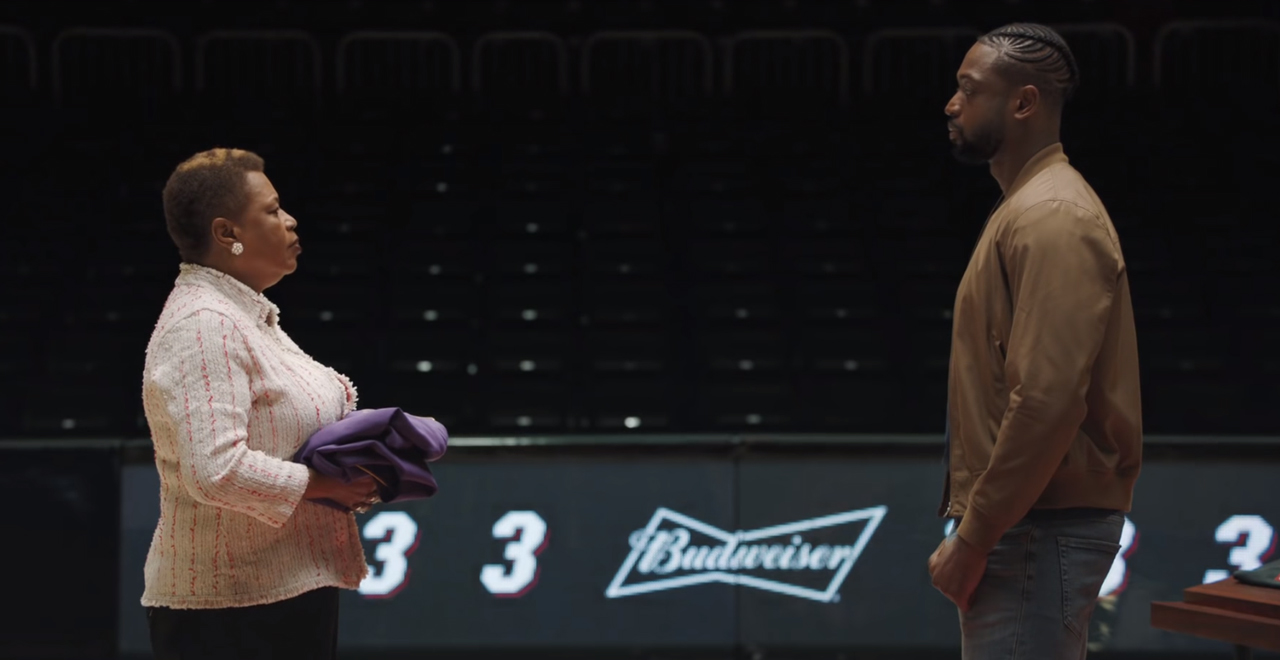 This year, a handful of NBA greats are saying their farewells, like Dallas Mavericks' legend Dirk Nowitzki, and Flash himself, longtime Miami Heat player Dwyane Wade.
It's always emotional to watch a great player wrap up his career, but it can also be a lot of fun. Over the past few years, athletes have really taken ownership of the way they leave the game. All-timers like the Yankees' Derek Jeter and the Lakers' Kobe Bryant paved the way for this new era of extended goodbyes, announcing their retirements in advance and enjoying victory laps around their respective leagues as they played their final seasons.
On the occasion of Wade's final year in the league, he has been swapping jerseys with other great players, including the aforementioned Dirk, former teammates like Lebron, and plenty of others. But to help him celebrate his career and send him off in style, Budweiser surprised Wade with a few more special items of clothing and filmed it all for a moving new commercial that honors the basketball star for his contributions off the court.
In the video, Wade is approached by five people whose lives he helped change in different ways. The sister of a high school student who died in the Parkland school shooting, a young man who was inspired by Wade's success, a young woman who benefited from his scholarship program, and someone whose family he helped out after they lost their home in a fire.
The fifth person is Wade's own mother, who credits her son's faith in her when she was in prison with helping turn her life around. She gets the last word in the ad, telling the NBA legend, "I am more proud of the man you have become than of the basketball player. You are bigger than basketball."
Budweiser responded to Rovell's tweet of the video, saying, "His passion for basketball is only matched by his passion for helping others. #ThisBudsFor3."
Sports writer Darren Rovell shared the spot on his Twitter feed. and the tweet has over 10 million views. And probably twice as many tears.
Ahead of @DwyaneWade's final regular season game, Budweiser delivers the most non-traditional tribute video. It's a must watch. pic.twitter.com/WXyk61IDMy

— Darren Rovell (@darrenrovell) April 9, 2019