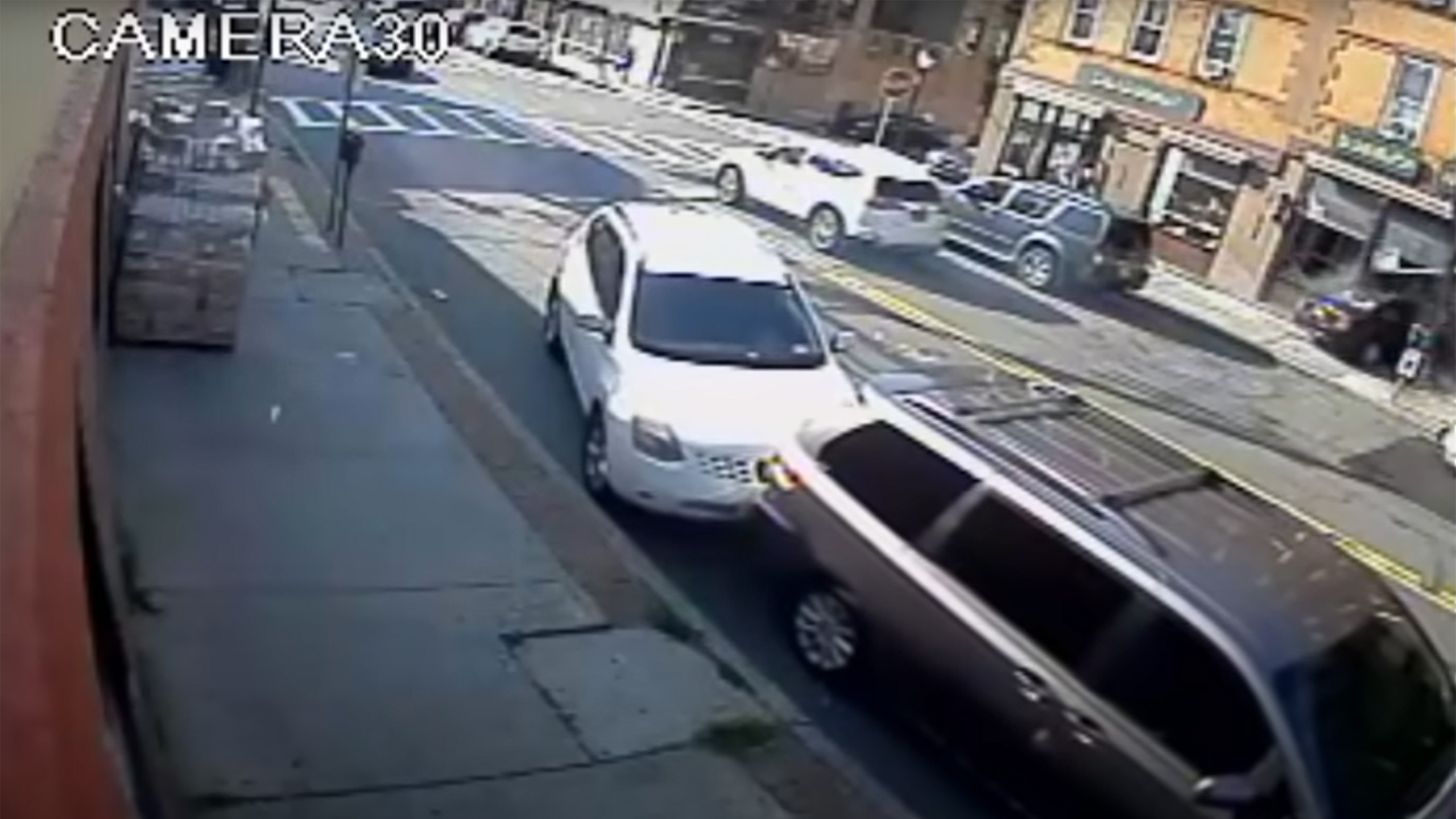 Credit: YouTube/Yonkers PD
New Yorkers are cut differently. The stereotype is they're rude and indifferent (a stereotype I did not experience living in the city) but they do come together like few else in an emergency situation. If you don't believe me, just watch the wild body-cam footage of a group of Good Samaritans LIFTING A CAR OFF A BABY.
An intoxicated driver (allegedly) was making a left-hand turn and hit the curb, a parked car, then went straight through the storefront of a barbershop, all before 9:00 a.m. An 8-month-old baby and her mom were trapped under the car. That's when a crowd of bystanders, waiting for haircuts, turned into freaking superheroes.
Yonkers Police Officers and Bystanders Rescue Infant From Under a Vehicle!!

Surveillance and body camera footage capturing the rescue of an infant trapped under a vehicle and rendering aid to her mother after an accident!!https://t.co/iqGNzerPNQ#yonkerspd @CityofYonkers pic.twitter.com/DldJbInwt6

— Yonkers Police HQ (@YonkersPD) July 24, 2021
Two police officers were getting breakfast at a bagel shop across the street (OK, this sounds like a painfully cliché scene about NYC cops) and it was their body cameras that captured the crazy scene.
With the baby trapped underneath, the group of heroic bystanders works together along with the officers to lift the car and help the woman and child escape. Both are expected to survive after suffering injuries. One of the cops said it was a miracle they survived. "Very strong mom and an even stronger little infant."
Imagine that. One minute, you're sitting around your favorite barbershop, chatting up friends while you wait for a haircut. The next, you're Superman-ing a car off a baby. All in a morning's work.
The driver was arrested for intoxicated driving, although it could've been much worse if it wasn't for the good folks in the shop.
They were praised by the NYC Police Commissioner, who said their actions were "nothing short of heroic."
Hopefully, their next cuts are on the house.