California Preschoolers Raise Over $10,000 for Classmate With Cancer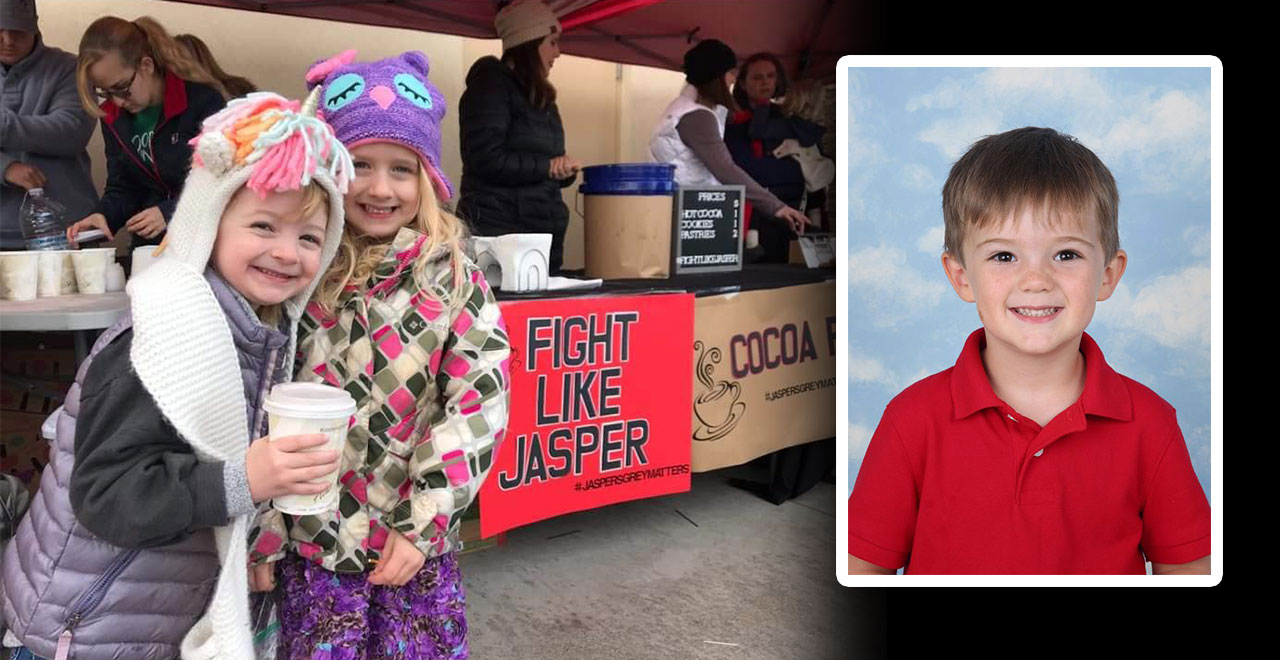 4-Year-Old Jasper Mazzocco hasn't attended Redding Cooperative Preschool in several months, but that didn't stop his friends, classmates, and their family's from banding together to help raise over $10,000 to help Jasper and his family as their brave little boy fights cancer.
Back in November, doctors discovered a tumor on Jasper's brain. With medical bills and household expenses piling up, the community wanted to find a way to come together to help. Becky Haskins, one of the other moms at Jasper's preschool told CNN "The kiddos… miss and talk about him everyday," adding that Jasper "is one of the sweetest souls that I have ever met and his family is just the same."
So Haskins, along with dozens of others, decided on a unique twist to the standard lemonade stand idea. Hot Cocoa for a Cure, an effort put together by kids, parents and local businesses, ended up raising over $10,000 thanks to the generosity of so many people in the Redding, California community and beyond. "They wanted to help Jasper in any way they could," Haskins said. "That was a day that I will never forget."
From Trader Joe's and Dick's Sporting Goods, to the local Costo and Starbucks, businesses big and small all donated space, goods and time to the effort. Jessica Stevens, Jasper's preschool teacher telling CNN that many individuals who helped support the cause were themselves cancers survivors, many sharing stories of their own triumphs and battles. "So many tears were shed in those six hours," Stephens said. "This experience has been the most beautiful thing I have ever been a part of."
Since then, Jasper has resumed therapy and treatment at UCDavis Children's Pediatric unit. Jasper's mom Shelby sharing this update to the family's GoFundMe page:
"Jasper walked from his room to the playroom today ( holding hands). Physical therapist was impressed by his strength and attitude. He has made huge strides since we saw her last."
The page has raised an additional $36,742 to help the family carry on during the fight, with hundreds of donors from around the world pitching in to help keep the mounting medical debt at bay.
Shelby closing the latest update with a reminder for all of us:
"Keep squeezing those you love extra tight ❤️."