Call Disney's Bedtime Hotline to Convince Your Kid to Go the F to Sleep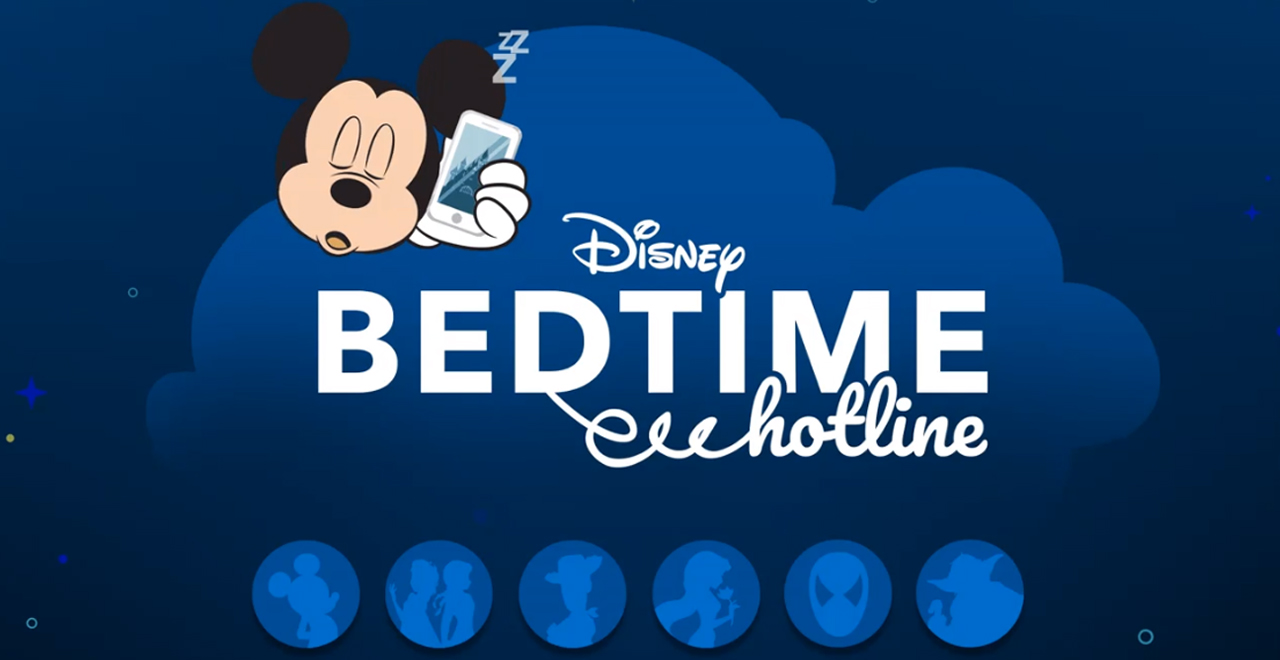 Bedtime is one of the most frustrating times of the day. The only thing standing between you and an hour or two of free time is a very tired child that refuses to close their eyes. Now, parents have a new weapon in the war on bedtime, as Disney has brought back their bedtime hotline.
Now, through the end of September, you can dial 1-877-7-MICKEY (1-877-764-2539) toll-free to hear pre-recorded bedtime messages from Mickey Mouse, Woody, Jasmine, Anna and Elsa, Yoda and Spider-Man.
It's important to remember that it's Disney, so of course, there's a catch. You have to listen to a disclaimer first, and the entire ploy is a way to advertise their Sleep Shop line and their Bedtime Adventure subscription box. So after you dial, it will be about a minute before your kid will get to hear the message – so plan accordingly!
Disney says the recorded messages will "give kids something to look forward to at bedtime – and give parents a break."
The Bedtime Hotline is back! Visit https://t.co/D0R7u6o60R to learn how to get a special goodnight message from your favorite Disney characters and win the battle against bedtime. 🌙😴 pic.twitter.com/rPC9xBsZBK

— shopDisney (@shopDisney) September 16, 2019
The characters will talk about their day and about how ready for bedtime they are. It's a great chance to outsource part of your parenting tasks for a week or two, without judgment. And it's not like it does everything – there's still no service to help picky eaters or convince a toddler to put on their shoes.
It's the second time they've brought back the bedtime hotline, and they seem to be offering more each time. Hopefully, they will integrate a few more villains next time, because having Thanos threatening to SNAP a kid to sleep could be effective.