Canadian Dad Cracks Safe That's Been Locked for 40 Years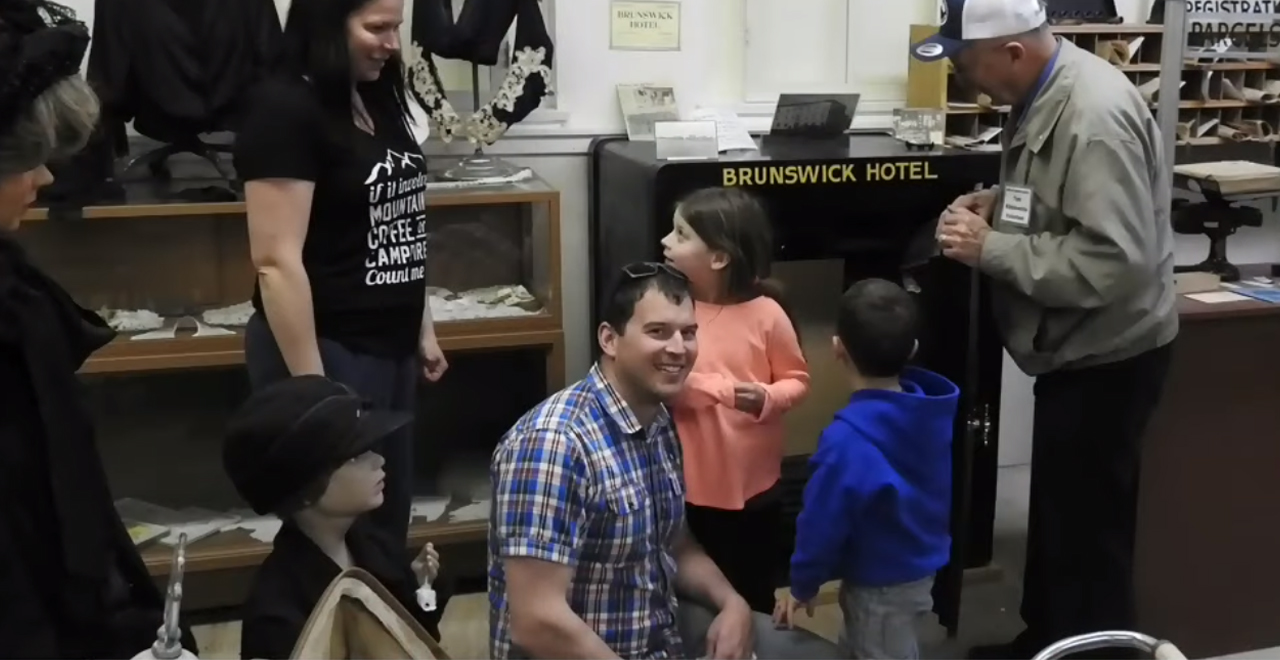 Usually, when you picture a master safecracker, he's dressed like a cat burglar, has all sorts of special tools, and probably has a mustache. Or at least a tattoo.
And he's almost definitely not Canadian. No offense to our friendly neighbors to the north, among whom are surely plenty of master safecrackers!
This time, though, the safecracker was Canadian. And has a dad bod. His name is Stephen Mills, and he doesn't really consider himself a master safecracker, but you gotta play with the hand you're dealt! Stephen and his family were visiting the Vermilion Heritage Museum in Alberta, Canada, and the museum just so happens to be in possession of a safe that belonged to a local hotel that has been closed down since the 70s.
The museum allows tourists to take a shot at cracking the safe, knowing full well it would never happen. And then Stephen Mills came along.
He saw the safe and thought, "That's quite a time capsule, I'm gonna give that a try. I knelt down and put my ear up to the combination lock, like you see in the movies," the master safe-cracker told CNN.
Stephen sized up the safe and gave it a go. "Typical combination lock, three times clockwise – 20 – two times counterclockwise – 40 – once clockwise – 60, tried the handle and it went," he said.
To the astonishment of everyone, including Tom Kibblewhite, a museum volunteer, Stephen turned the lock and opened the door. "I just saw him opening the door," Tom said, "and that doesn't happen!"
"It was just one of those things," Stephen told the BBC, ever humble. "I just took a guess and got lucky!"
Unfortunately, there was nothing but a pay slip and a waitress's order pad in the safe, so Stephen didn't get rich. But after that stroke of luck, he's not giving up just yet.
"I'm buying a lottery ticket tonight!"