Thousands Send Cards to Help Girl Celebrate First Birthday Without Her Dad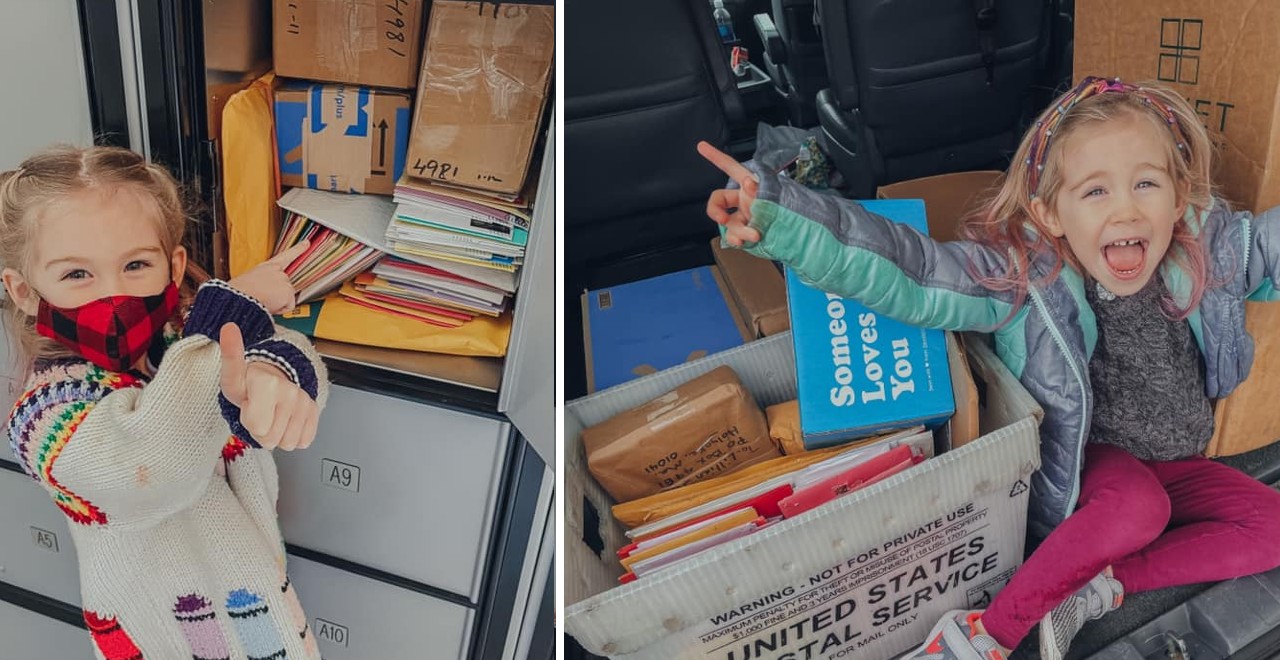 Not that there was any shortage of tragedy in 2020, but a young girl in Massachusetts suffered a double blow last year as her dad passed away tragically at the age of 28. Just weeks later, her godfather passed away. And now, as young Lilly prepares to turn 4, her mom is doing her best to make it a birthday she'll never forget, and thousands of strangers are answering the call.
As her mom explained in a Facebook post earlier this month, Lilly "LOVES mail." She said Lilly loves getting the mail, loves the mailman, loves everything about it. To help Lilly celebrate her first birthday without her dad, her mom asked if people would be willing to send her a birthday card, drawing, or letter. She expected a modest response from the community at best, and to date, Lilly has received cards from all over the world ahead of her 4th birthday.
Her mom told a local news station Lilly loves being a little helper and loves 'to do everything for everyone' and has been thrilled at the letters she's received so far. Shes' received cards from nearly 40 different states and a handful of other countries, including Canada, France, and even as far as Australia.
Her mom told People "Lilly has been so excited! We have been blown away by the response and never expected this. We are just so thankful to feel so much love. It's been overwhelming in the best way."