CBS News Personality's Emotional Tribute To His Dad and "Every Dad" [WATCH]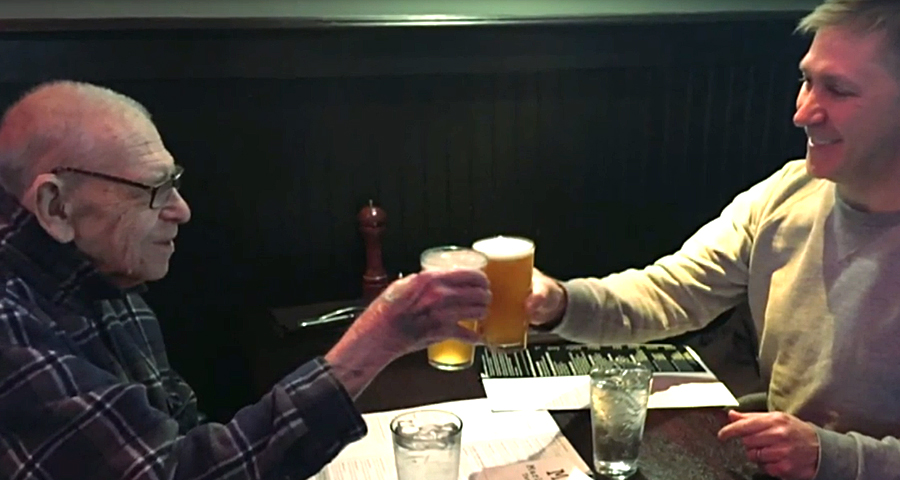 Losing your dad is not an easy thing for anyone to deal with, whether you're a professional football player, a Hollywood superstar, or just a regular Joe.
You find yourself looking back on the moments you've shared, and if you're lucky, you'll have shared a lot. CBS News personality Steve Hartman has plenty of memories of his dad, and if you've watched CBS News, you probably remember his dad too. Steve featured his father in 8 of his "On the Road" segments over the years, including a poignant story about helping his dad move out of the home he'd built by himself.
Recently, Hartman's father passed away, and CBS News ran Steve's final segment featuring his old man. The video piece aired on February 11th and features a little backstory on how Hartman's father became a fixture in his stories, starting with the segment they filmed showcasing how the retiree, a father of three (Steve's the youngest) spent his time now that he wasn't at work. Steve explains in his new piece that that first segment was a success because his dad was basically "every dad of that generation." And as such, that final segment became a tribute both to his father and to all fathers.
Steve explains that after his mother died a few years earlier, his father's passing has made him an orphan and that it's "a unique kind of emptiness when there's no one left on earth to love you quite so unconditionally."
But he took some solace in his tribute to his father, and to wrap up the segment, he offered some beautiful words about parents and their children.
"A great parent does a lot more than make you wash behind your ears. A great parent is a miracle worker who can mold a helpless blob like [Steve] into a child who feels invincible. Although losing such a parent can feel like Kryptonite, remembering them in all their glory can make your heart fly."