Cheers! Dad Delivers His Baby in a Pub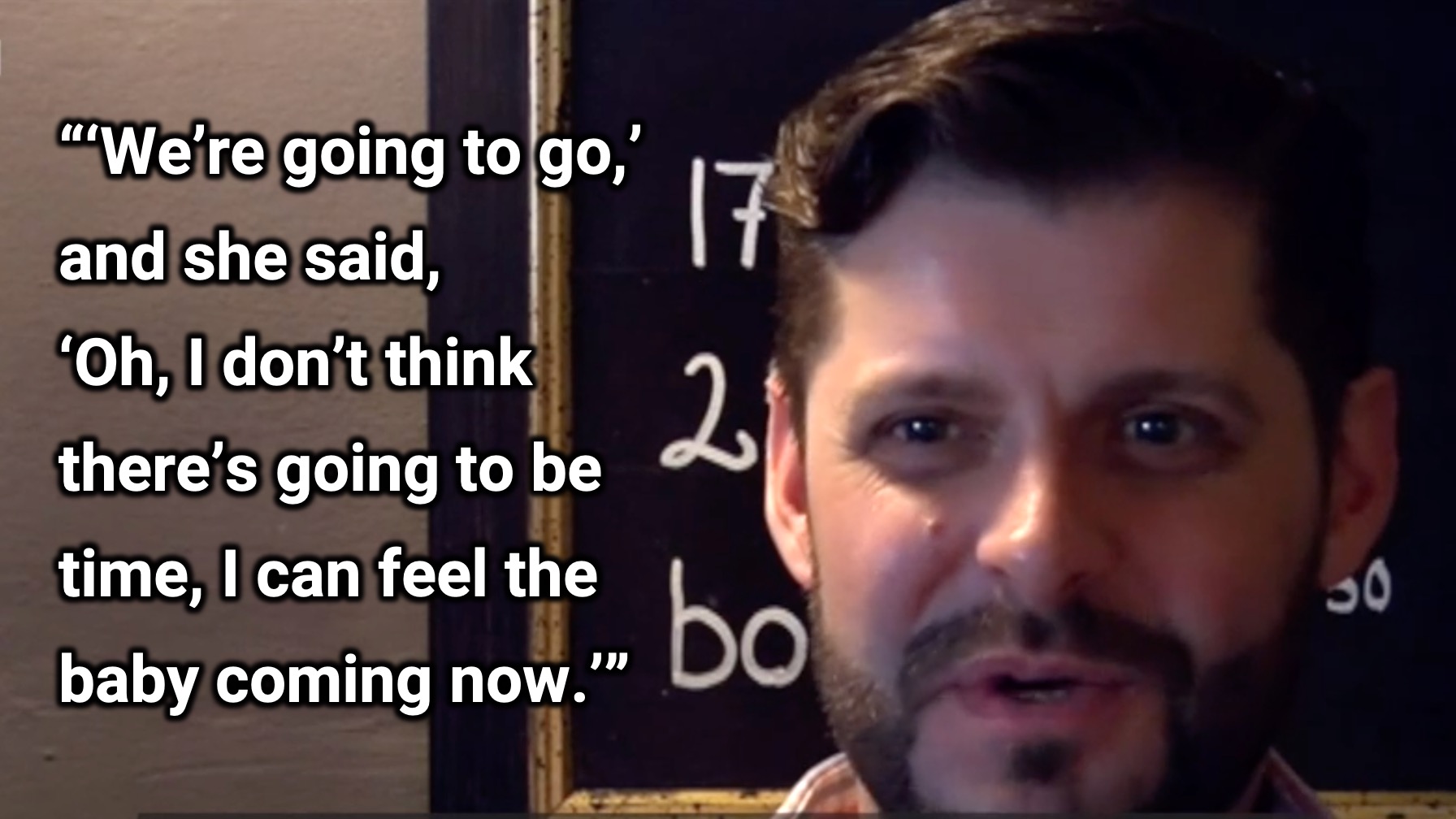 How do you make happy hour even happier? How about becoming a new father?
The Perch and Pike pub in Oxfordshire, UK got a little more excitement than they're used to when a man was forced to help his wife deliver their child when they realized they weren't going to make it to the hospital in time.
"I ran the hospital bag out to the car, then came back upstairs to get Sofie and said, 'Right, we're going to go,'" Simon Duffy, the pub landlord, described the event to BBC. "And she said, 'Oh I don't think there's going to be time, I can feel the baby coming now.'"
Thinking fast, Simon called 999 (the emergency number in the UK) in hopes of getting assistance from paramedics. "I just assumed the ambulance would turn up and they would take over the delivery of the baby," Simon chuckled. "But there wasn't even time for that!"
Fortunately, Simon connected with Dawn, a level-headed 999 operator, who was able to walk him through the unforgettable procedure of bringing his healthy baby girl, Chloe, into the world himself.
Thanks to the publicity of the rare event, Dawn even got to meet the little girl she helped deliver. "A lot of the time, once the call's finished, we don't get much of an update," she told BBC. "So it's really nice to see what's happened and see the baby that I helped bring into the world."
Welcome to the club, Simon! The next time we see you in a bar (and you aren't delivering a child), the first round's on us!