Construction Crew Catch Toddler and Baby Dropped by Dad From Building Fire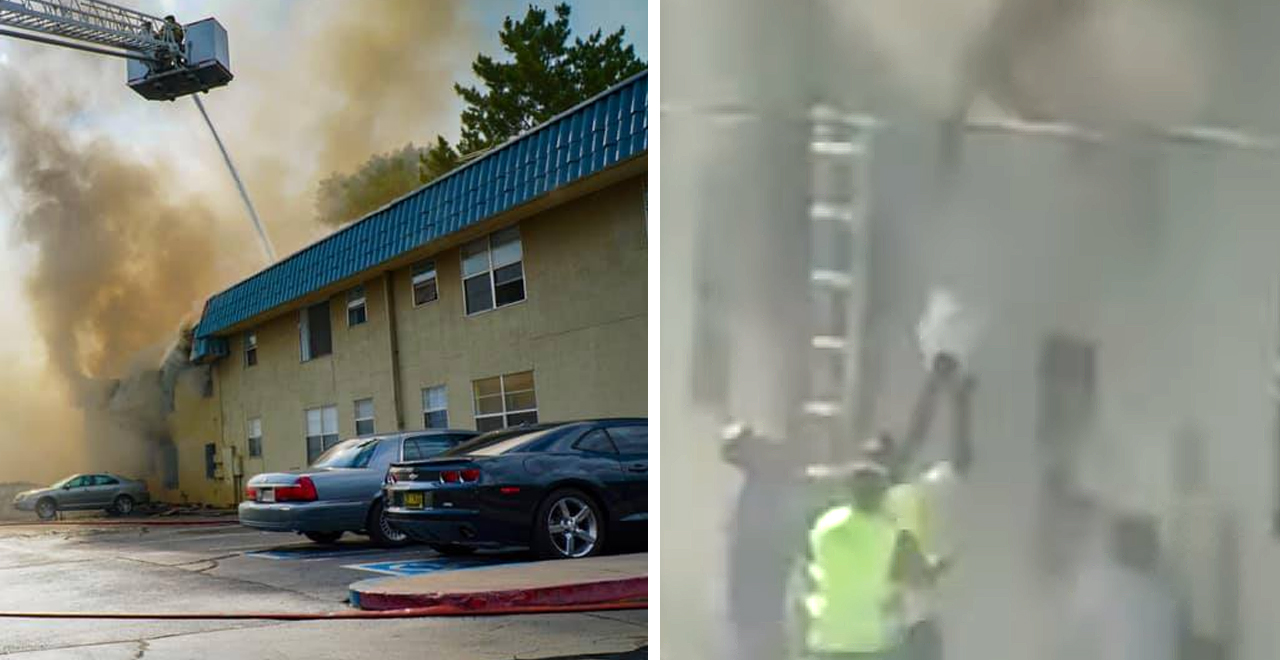 Usually, when you're a construction worker, your job is to construct things, give or take. At the very least, you have a decent expectation that you'll be doing some tough manual labor, building houses and whatnot.
What you don't expect to be doing is fighting fires and rescuing children. But that's exactly what one crew of Albuquerque construction workers found themselves doing last Friday.
Mason Fierro and others on his crew were putting a roof on a house in the New Mexico city when they saw flames emerge from the apartment complex next door.
"We heard the father scream — like a scream we have never heard before. When we heard that, we ran over as soon as possible," Fierro told CNN.
He ran over to investigate and saw a man dangling his baby out a second-story window. There was no time to lose, so while the other workers were hurrying over with ladders, Fierro told the man to drop the baby to him.
It can't be an easy decision to make, to drop your child out a window down to a stranger, but the man did, and Fierro safely caught her.
"He dropped her. I caught her," Fierro said. "There was no doubt in mind that I would catch her."
But that wasn't all. The man's older child was still in the building, a boy of about 3 or 4. Fierro's brother, another construction worker on the site, Jermaine Gallien, came over to help, and they caught the older boy as well.
That job done, Fierro and his crew proceeded around the rest of the complex, urging people to leave as the fire grew. "After we assisted that family, we went around the entire property, banging on doors and getting people out of there," Gallien said.
The fire department got there quickly, but a spokesman for the Albuquerque Fire Rescue acknowledged the role the construction workers played.
"Those people were in dire need of rescue (and) weren't able to wait on us…Those kids are alive because of what those construction workers did quickly and concisely," Ruiz said.
Watch footage of the actual harrowing rescue via this local news coverage: