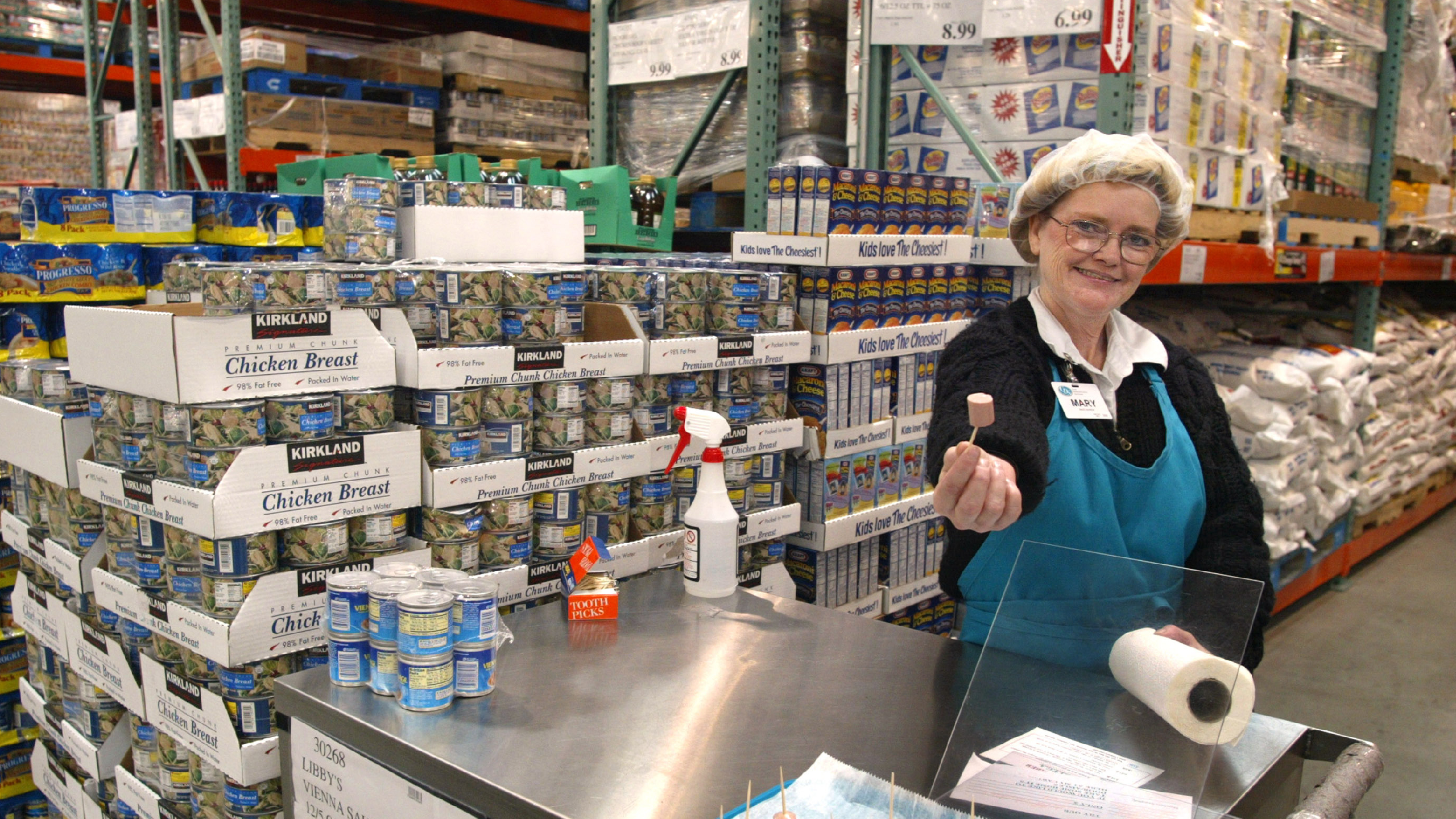 Credit: Getty/Tim Boyle
Life begins to feel more normal with every passing day. Schools have announced mostly in-person learning for the fall (many finished the year in person), travel begins to tick up, arenas and stadiums are easing capacity limits, and now we have hit another major milestone; Costco is bringing back their free samples.
It was one of the first things to go, understandably, in March of 2020 as the world changed. COVID-19 locked down most of the country and snacking your way through Costo became a thing of the past. But earlier this month, Costco's CFO Richard Galanti announced on an investor's call that the superstore was bringing back free sampling in June.
Free samples returning to Costco in a sign of COVID's defeat https://t.co/c9hv2cZ7Zj pic.twitter.com/c9ixAr4kqn

— New York Post (@nypost) May 28, 2021
Like much of the return to normalcy, it will happen in stages, starting with 170 stores and ending the month of June with all 500 plus giving away tiny delicacies on toothpicks again. And yes, they are coming back with some added safety protocols, such as plexiglass barriers, smaller batch preparation, and a more orderly process to distribute.
But what's important is you will once again be able to eat your way through your regular shopping trips. No more guessing if each snack food you've eaten a thousand times is still good. No more relying on years of meatball consumption when judging whether or not to buy a bag. No more going to the store on an empty stomach and leaving with an empty stomach and an empty wallet.
Free samples are one of the great perks of grocery shopping. You take the snack, you eat it, you pretend to think a little bit about buying whatever product is being offered, then you move a few aisles away to put on your disguise to repeat the entire process.
COVID feels like it's ending in stages. First, it was Purell returning to the shelves (no more knock-off sani), then it was the vaccines, and now it's free samples of tiny food in stores.
Nature is healing.