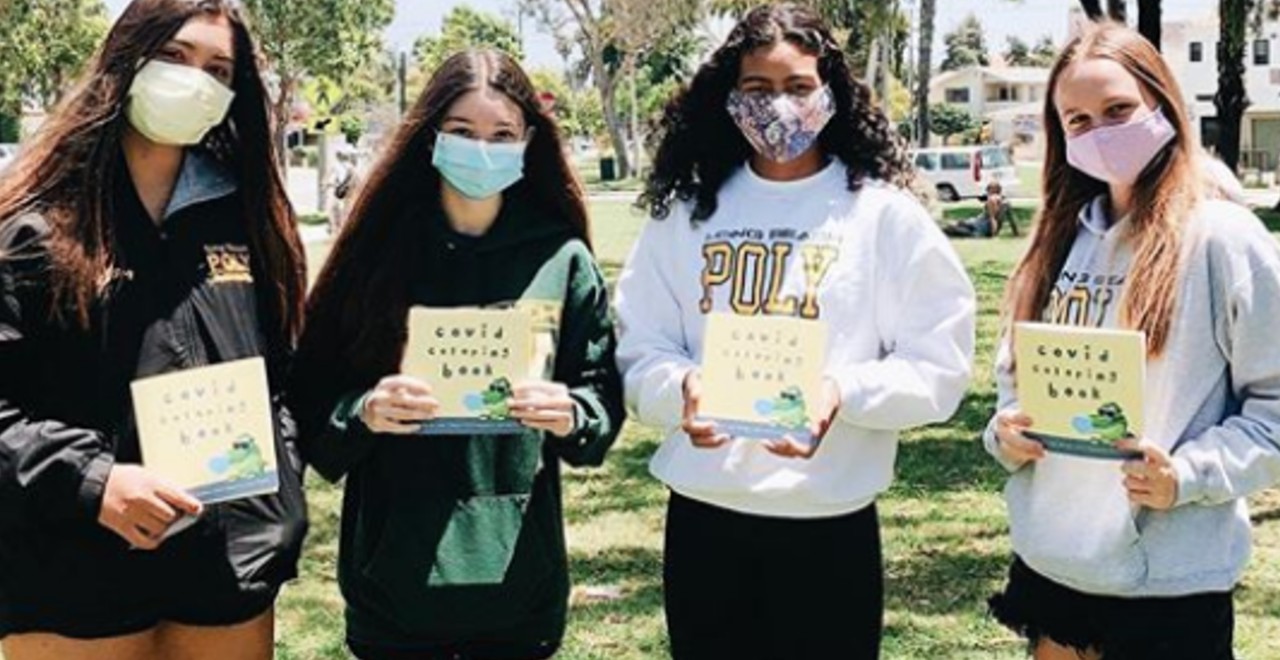 Credit: Instagram/Be The Change Coloring Co
Talking to your kids about COVID-19 can be tough. None of us have lived through a global pandemic before, so there's not exactly a playbook for this. Four high school students in California are trying to make it easier, as they created a COVID Coloring Book to help kids understand the basics of the coronavirus.
The four students, Lauryn Hong, Ella Matlock, Sofia Migliazza, and Erin Rogers, created a business plan for a hypothetical book as part of an economics class project. After some encouragement from their teachers, they turned it into a real thing.
"We knew we wanted to do something for kids," said Lauryn Hong said to the Washington Post. "We also knew we wanted to give back to the community. We considered doing a mask-decorating kit, but we decided on a coloring book because we wanted the kids to learn something. Covid is really confusing, even for us, and the coloring book is a way to keep them entertained and help them learn."
They started 'Be The Change Coloring Co.' to create and sell the book. They expected to sell a couple of dozen to friends and family and planned to donate 40% of the proceeds to charities. They have since sold more than 7,000(!) books and donated more than $12,000 to charities including the CDC Coronavirus relief fund and local hospitals.
"I never thought that we would be at this stage in the business. I didn't really think we would really have a business at all because it was supposed to be just a school project," Rogers told a local news outlet. "It's really amazing to know that we've gotten to reach out to so many people."
According to their website, their main goals for the project are to educate young kids on the extreme issues of today and to give back to the community. The characters Al E. Gator, Wally the Narwhal, and Sam the Snail help kids entertained and informed about what's going on.
You can buy a COVID Coloring Book for your kids at bethechangecoloringco.com