Cubs' Albert Almora Distraught After His Foul Ball Hits 4-Yr-Old Girl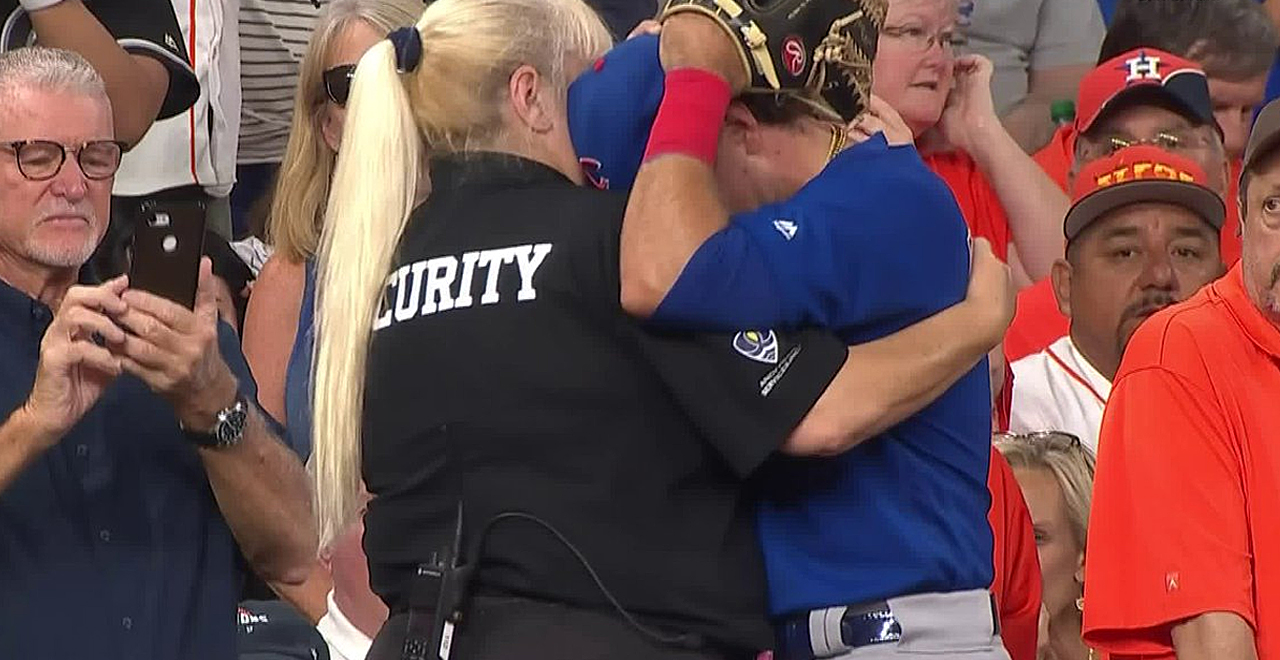 Taking your kids to see a baseball game is one of the most fun experiences you can do as a parent. I still remember the first time I went to a game, at Fenway Park, and I've loved bringing my own children to various stadiums. We've even brought gloves along in case a foul ball came flying towards us.
The potential of a player hitting a ball into the stands is both exciting and scary, especially when you're a parent in the stands with a youngster. Not every foul ball is a blooper.
One parent experienced the scary side of such an incident on Wednesday night when his daughter was hit with a line drive off the bat of Cubs player Albert Almora, who himself was very distraught in the aftermath.
The Cubs were playing the Astros at Minute Maid Park in Houston when Almora's line drive flew into the stands and hit a 4-year-old girl, causing the stadium to fall silent and Almora to drop to his knees.
"I had to try to keep my composure during that at bat, but when that half inning was over, I just couldn't hold it anymore," Almora said in a post-game interview. "As soon as I hit it, the first person I locked eyes on was her. Just praying. I'm speechless. I'm at loss of words. Being a father, two boys," Almora said.
A series of photos shows just how emotional Almora was over the whole thing.
"I'm speechless, at a loss for words. Being a father of two boys." Albert Almora speaks after scary foul ball incident: https://t.co/wIl0a3TxAr pic.twitter.com/ONxuzw85jA

— NBC Sports Chicago (@NBCSChicago) May 30, 2019
This breaks your heart. Almora overcome with emotions after his foul ball struck a young fan at Minute Maid Park. pic.twitter.com/9cGRixMK8S

— Josh Frydman (@Josh_Frydman) May 30, 2019
Thankfully, it could have been much worse, as the girl is expected to be okay. But other ballplayers, like Taylor Trammell of the Cincinnati Reds expressed their own fears of such a thing.
This is one of my biggest fears. Our hearts drop when a foul ball is smoked and is on a 100+mph line to a fan. It sticks with not just players but everyone who witnesses it. I don't want to be the reason why a mother has to take her child to the hospital or worse. Get netting! https://t.co/1bteSIkTTe

— Taylor Trammell (@Taytram24) May 30, 2019
Many players feel the netting needs to be extended to further protect spectators so incidents like don't occur. With this incident getting a lot of attention on social media, perhaps that potential precaution will be revisited.