Dad And 9-Year-Old Son Bond Over Book-Writing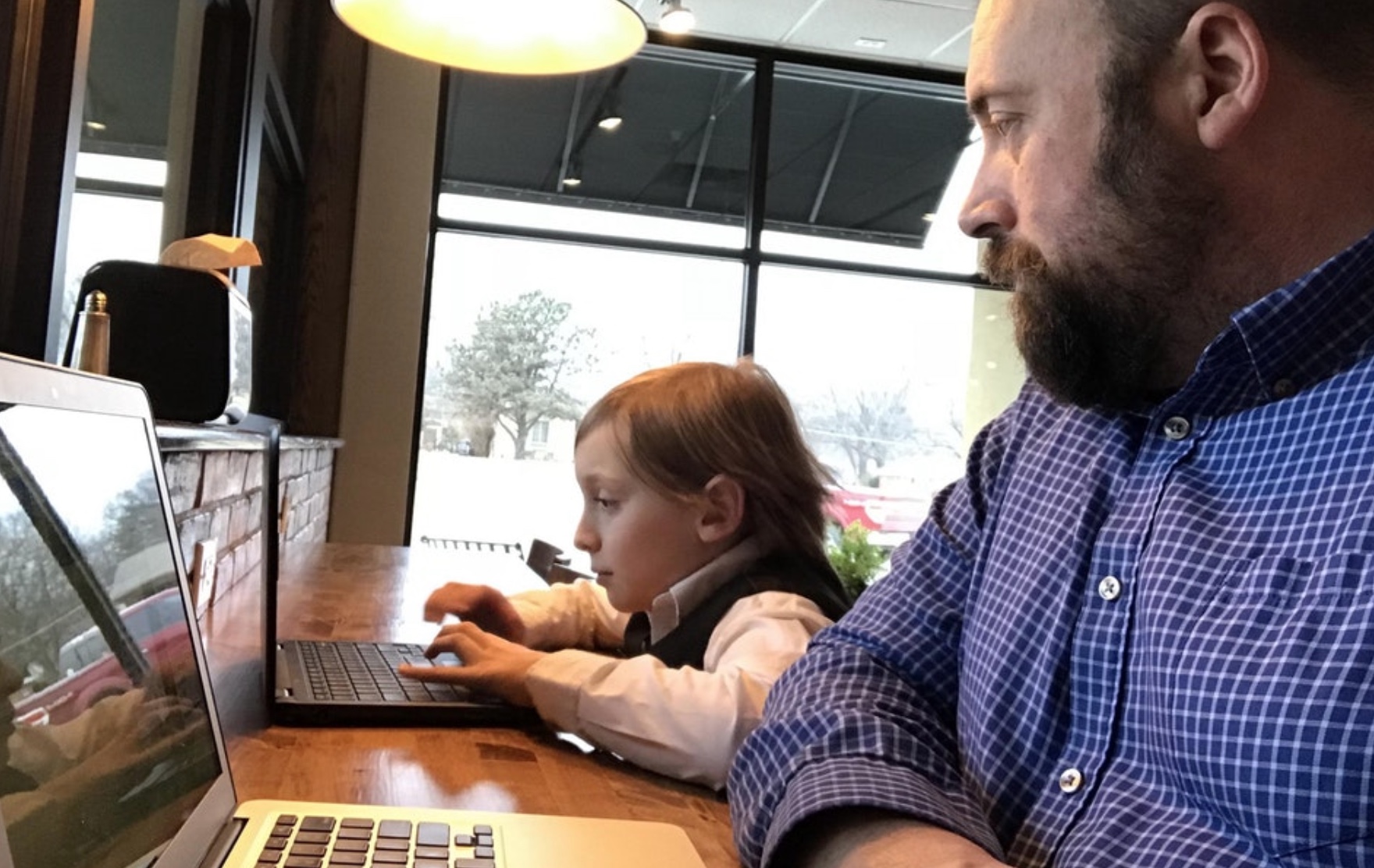 One of the greatest parts of being a dad is sharing your passions with your children in hopes that they might grow up to appreciate them as much or even more than you do.
Reddit user auzemoto shared a great photo of him and his son in a local coffee shop making memories and doing what they both love.
My 9yo son loves writing and has written several short books over the past few years. Today we took our laptops to the coffee shop to have a joint writing session. So much fun we will do it again. I may never be a great writer, but today I felt like a pretty good dad. [req. x-post r/writing] from daddit
Which pastimes, hobbies, or minor obsessions have you shared or look forward to sharing with your kids?