Dad and Daughter Set Speed Record With Souped-up Farm Tractor [WATCH]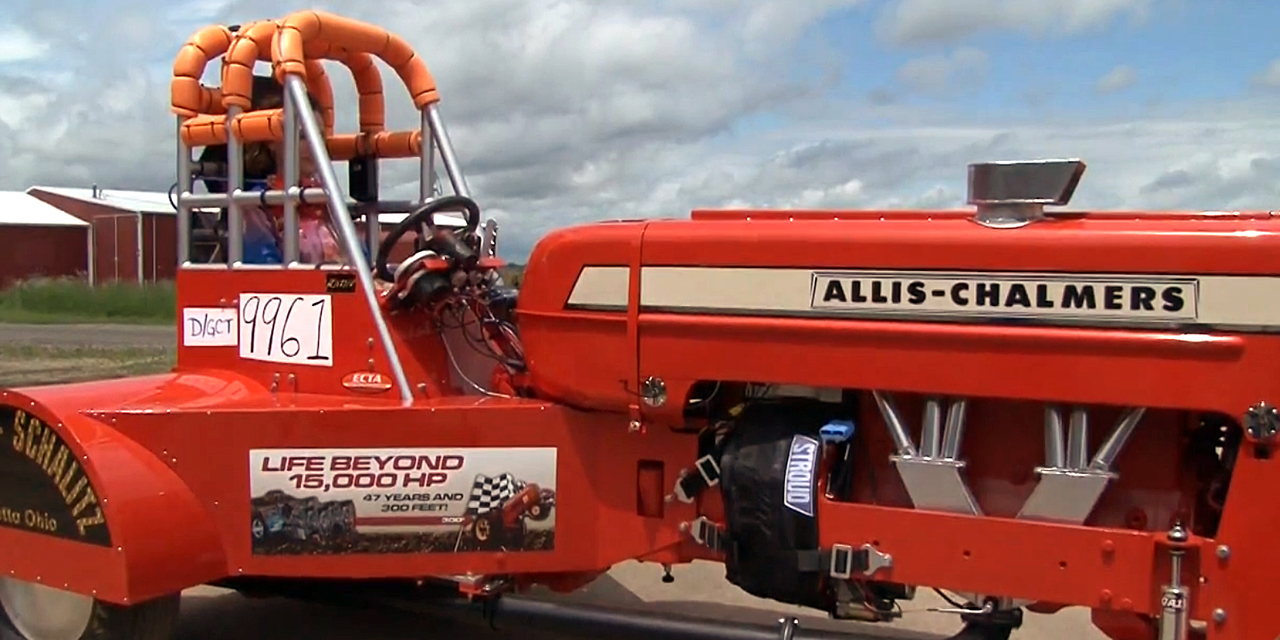 Everybody has dreams. Even you. Yours might not involve a tractor, but maybe it does. We don't judge. Certainly not after we learned of the father-daughter duo in Ohio achieved their tractor-related dream.
It all started a few years ago. Well, "two years, three months, and two weeks ago," Dave Archer told WOWK in Marietta, Ohio, becuase that's when he underwent his double lung transplant. While he was recovering from that procedure, he was forced to sit around and do pretty much nothing. Which is not easy for the dad of three, who have a family business fabricating pipe and steel while also running the family farm.
During his recovery, he somehow got the idea that he wanted to set the land-speed record. On a tractor. And he enlisted his youngest daughter, Kathy, who inherited her dad's love of mechanics and grew up working on cars and farm equipment.
"He approached me about being the driver. We kinda looked at each other a little funny," Kathy said. "I thought he was nuts.  He thought I was nuts for not saying yes.  We said, yeah let's do it!"
The pair did their research and learned they had to break the standing record of 96 miles per hour, achieved in 2015. Then they started building. Their built-for-speed tractor meant specially made tires, additional bars in the roll cage, a flywheel shield, a fuel cell, parachute, and more. But they wouldn't know how fast she could go until they tried, which they did in front of their house. And hit 20-30 mph.
Nowhere near the record.
But that didn't stop them from taking the tractor to one of the East Coast Timing Academy events held at a military base in Arkansas. The pair attended, the lone tractor looking to break a record, and the gave it a go. Three goes, actually. The first was no good. The second was an improvement and Kathy wanted to keep going,.
"Don't give up.  Don't let up.  Just keep going and see what happens." What happened was the third try was the record-breaker at 106 mph! And then she wanted more.
"One more time lets just do one more time.  If we don't hit it, the 106 stands.  We're not going to lose anything by trying one more time."
The Archers are now the proud holders of a 108.5 mph record for speed on a tractor. And they may not be done.
"Records are made to be broken," said Dave.
Check out the record breaking moment here: