Dad and Daughter Catch Record-Sized 14 Ft 700 Lb Gator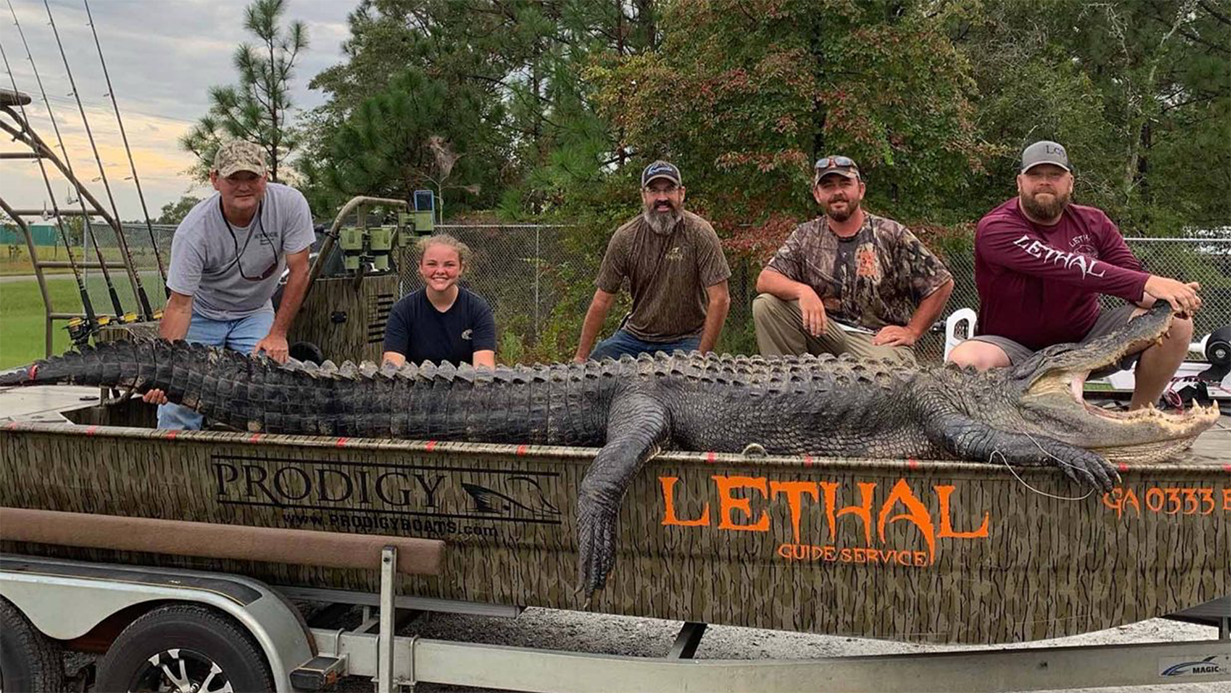 Catching an alligator at any age is a serious feat, but taking down a whopping 14-foot-long and 700-pound monster at only 14-years-old is downright astonishing.
Shelby Snelson definitely has bragging rights after she and her dad, Derrick, bagged the biggest gator in Georgia state history on September 1st. The father-daughter duo made the catch on Lake Eufaula, where they were accompanied by a team from Lethal Guide Service, a hunting guide business.
"To be honest with you, we were just happy to see how big it was," Snelson told CNN. "I ain't never caught anything like that before, it was just amazing."
The catch was made during Georgia's official gator-hunting season, which runs from August 16 to October 7, and was initiated to help manage the reptiles' flourishing population. Hunters can only bag one gator each, and the Snelson's clearly wanted to get their money's worth.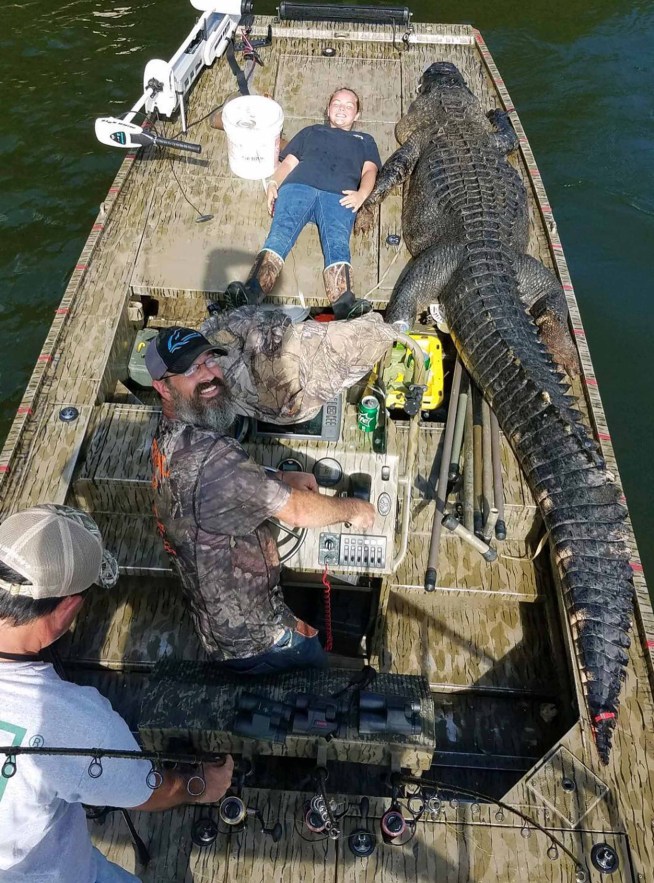 Incredibly, this was Shelby's first time hunting alligators and only her father's second outing. She says the hunt was exhilarating but also pretty frightening considering the massive gator almost knocked her into the water.
"[The boat] was rocking back and forth, and a few times [the gator] hit the side of the boat with its tail," the teen recalled.
But it wasn't enough to stop her from doing what needed to be done in order to get the grab. In fact, she said she'd "jump in the truck right now" if she had the opportunity to go gator hunting again.
"We'll have it 'life-size' mounted," Derrick said. "I guess I'll have to build a house around it. It's going to be a monster laying on the living room floor for a while!"
From the way he likes to include his daughter, we wouldn't be surprised if Shelby gets to be an associate contractor on that job, too.