Dad and Daughter's 192-Mile Journey Raises $14k for Cancer Research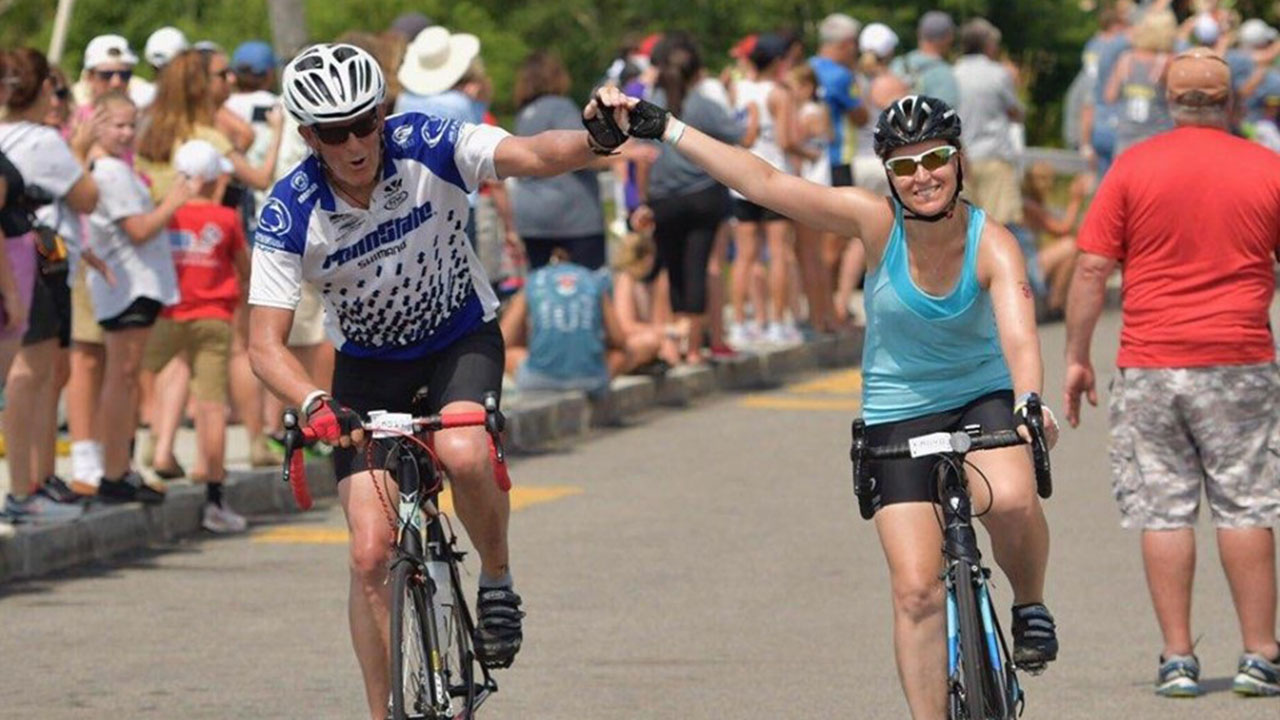 The bond between a parent and their child is something words can rarely capture. The relationship between George Miller and his daughter, Kelly, is a perfect example.
The dad-daughter duo recently participated in the Pan-Mass Challenge (PMC), a two day, 192-mile long ride which takes riders winding across the state of Massachusetts. The fundraiser, which began back in 1980, raises more money for charity than any other single event in the United States. George, who is no stranger to the PMC, participated in the early 90s after his mother passed away following a battle with cancer. However, it has been 25 years since he last made the grueling trek.
Back in 2012, George was diagnosed with Leukemia, undergoing treatment, and eventually receiving a stem cell transplant in 2016. While the transplant was an initial success, George found out last year that the disease has returned and is currently undergoing chemotherapy. So when Kelly told her father she planned on riding in the PMC again, George immediately agreed to join her on the journey.
The two trained together leading up to the August 3rd kick-off, but Kelly still wasn't sure if they'd make it the entire way. "I feel for him probably more strongly than he feels for himself sometimes. So when we get to a hill, I'll feel that hill 10 times over because I'm climbing it for him too." George telling an NBC affiliate "Heck, I'll hitch a rope to her and she can tow me if she has to," insisting "I have a disease but I'm not sick."
But no tows were necessary, as the two triumphantly traversed the almost 200-mile ride together, finishing strong and raising over $14,000 for the Dana-Farber Cancer Institute in Boston. George says spending time with his daughter while raising money for a cause so close to them both, made the trip well worth the struggle. "You're like the king of the road when you're out there and you can tell what it means to the people alongside the road to have you out there riding, raising money."
George, thanking Kelly, and sharing "How much I love her for the support she gives me in everything I do." Kelly acknowledging "He's my dad. He's my team. He's my rock."
The event raised a whopping $45 million total this year alone, and almost $700 million over the past several decades — every dollar of which ends up funding the search for a cure.