Dad and Son Gain Global Recognition by Reuniting Lost Gloves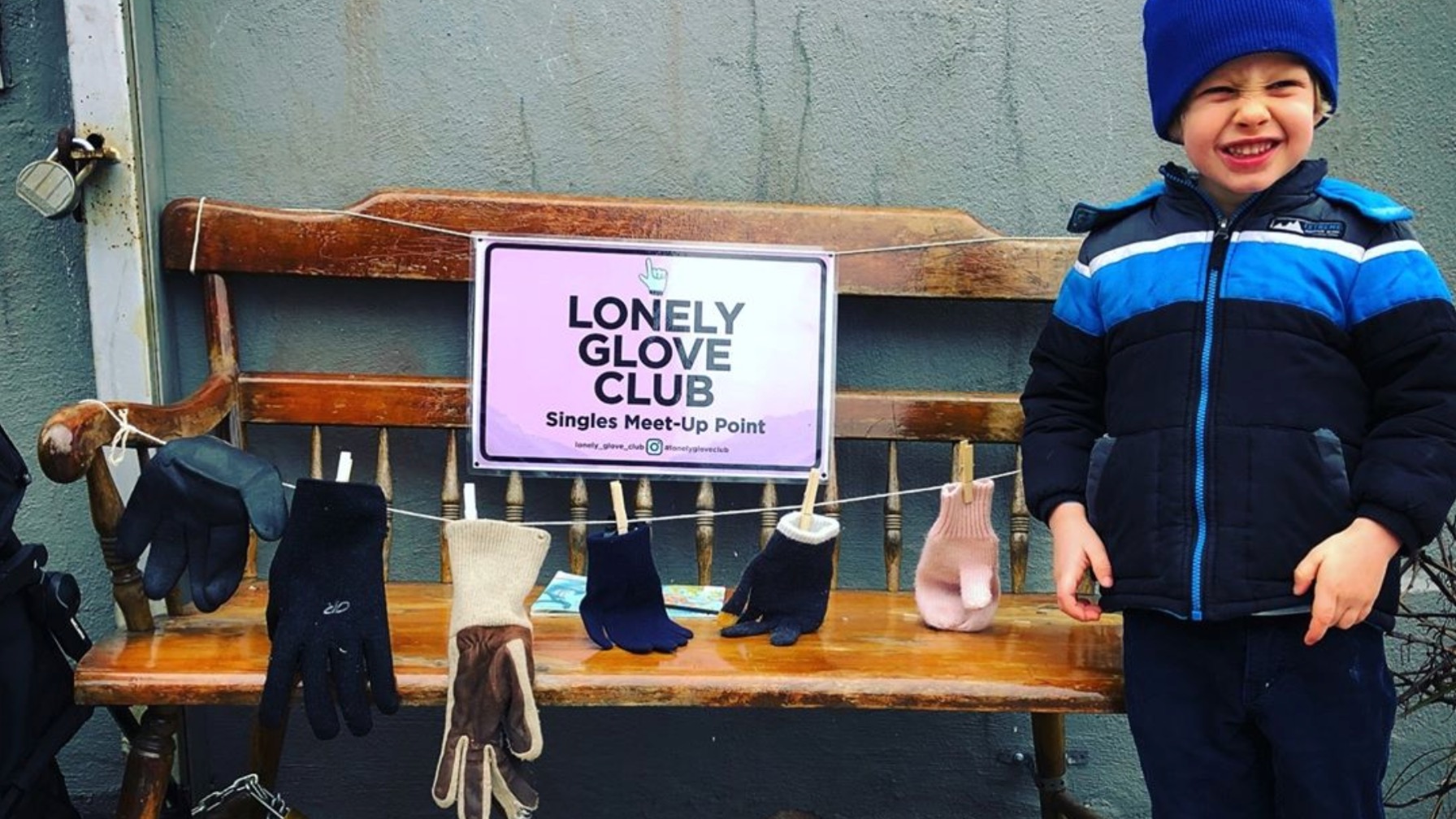 Brooklyn dad Lance Vining and his 4-year-old son, Zach, were walking to school on a brisk December morning when Zach noticed a lone glove abandoned on the sidewalk.
"Daddy, what happens to the gloves that are just left on the sidewalk?" Zach asked, clearly concerned.
"Well, nothing happens to them," Lance responded. "Because you can't do anything with a single glove."
This answer simply wasn't satisfactory for Zach, who was "crestfallen," according to Lance. So, instead of accepting his own answer, Lance decided to actually do something about it.
With a few posters and a laminator, the duo created the "Lonely Gloves Club," a network of neighborhood 'lost & found' locations made specifically for neglected gloves.
Locals immediately began to take notice.
"As we were putting up the signs, people were commenting, 'Oh, that's a good idea,' which was kind of awesome," Lance told New York News 4. Realizing additional steps could be taken to reunite folks with their lost gloves, Lance even launched an Instagram page to promote new arrivals to the club.
The campaign has gained some followers—both online and off—with people requesting signs to start their own Lonely Gloves Club in their local neighborhoods. Lance and Zach have sent posters to California, England, the Netherlands, and a number of places in between.
It's hard to track just how many people have been reunited with gloves due to the club's efforts, but Lance says he and Zach "see new gloves appearing and other gloves disappearing, so it seems to be working."
Currently, there is only one documented glove recovery story on Instagram, but the heavy use of hashtags and exclamation points emphasizes just how special the find was.
"It's really rewarding to think that such a small, little idea that was supposed to just be for our neighborhood is being so well-received by other places in the world," Lance said.
"I guess it's kind of a universal thing that everybody goes through every winter — we've all lost and seen gloves on the side of the road."
Working as a creative director in Manhattan, Lance has loved the opportunity to participate in a project with his son.
"This is the kind of thing I do for big brands all the time, so it's a bit of an insight into my world for him," he said. "I wanted to show him that if you see a problem, you can solve it. You don't have to wait for somebody else to solve it.