Dad Attempting to Break Lawn Mowing Record Suffers Severe Dehydration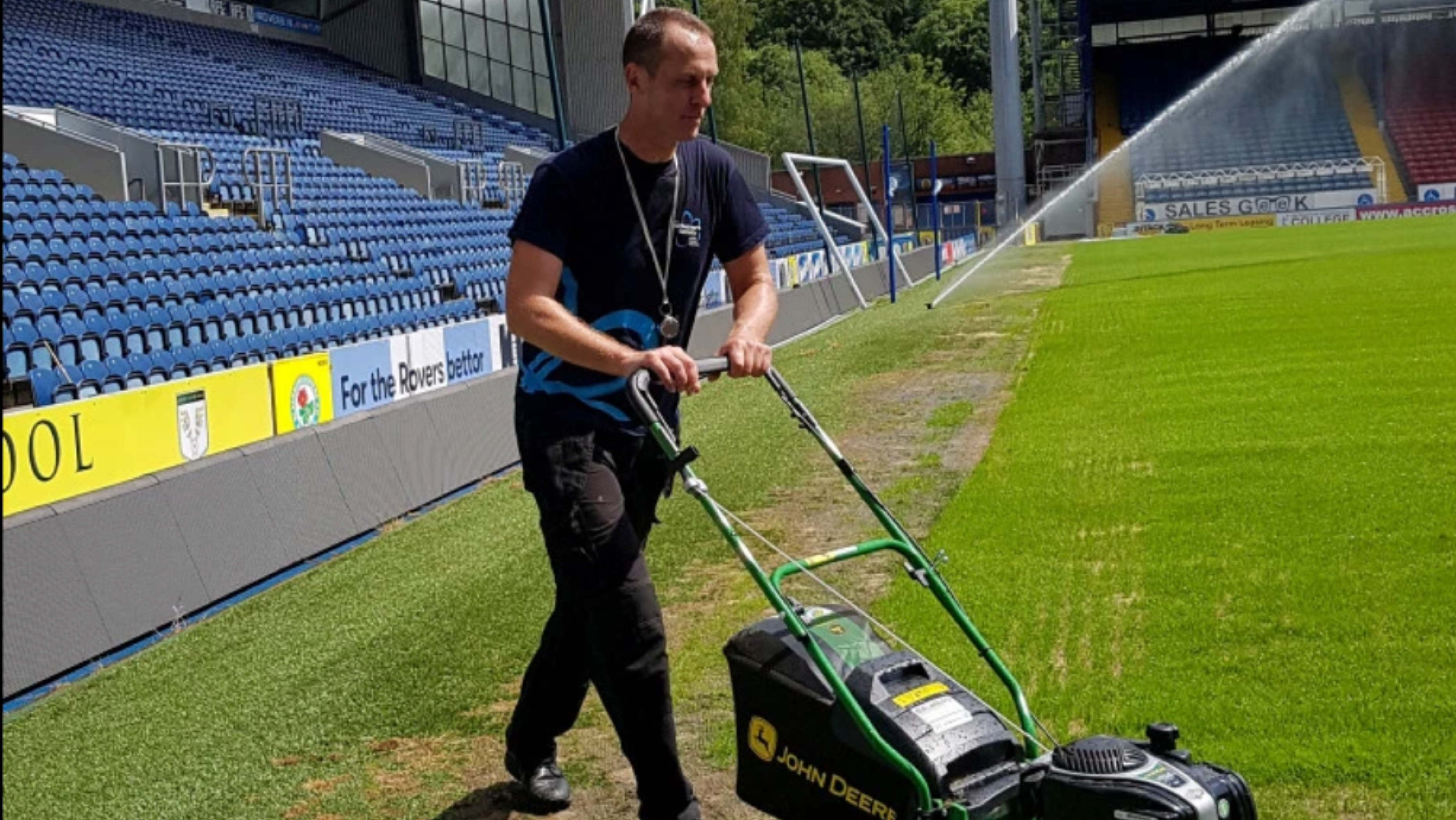 Few things bring a dad joy like the deep, rumbling sensation of handling a lawnmower but you probably don't love it as much as Andy Maxfield, a 50-year-old dad in Lancashire, England.
The self-proclaimed mowing nut, who is known for cutting grass around his village, recently pushed a lawnmower 58 grassy miles (117,730 steps) in 24 hours at the pitch at Blackburn Rovers in an attempt to break a push mower world record.
Andy was fundraising for the Alzheimer's Society in memory of his own dad, James, but after an astonishing 273 laps, Andy suffered breathing problems and ended up vomiting "black blood."
"It was awful. It just about killed me," Andy said. He was diagnosed with kidneys problems related to significant dehydration.
Even though he's still awaiting confirmation for beating the former 57.7-mile record, Andy is already of the proud owner of another mowing-related world record, driving a John Deere lawn tractor from John O'Groats to Land's End—a distance of 874.3 miles—in five days, eight hours and 45 minutes back in July 2017.
For that feat, Andy piloted a 24-horsepower X750 borrowed from manufacturers John Deere.
Hopefully, Andy is back to tip-top shape soon. I'm sure he can feel the grass getting too long as we speak.