Dad Becomes Iron Man to Teach Daughter's Classmates a Stark Lesson [WATCH]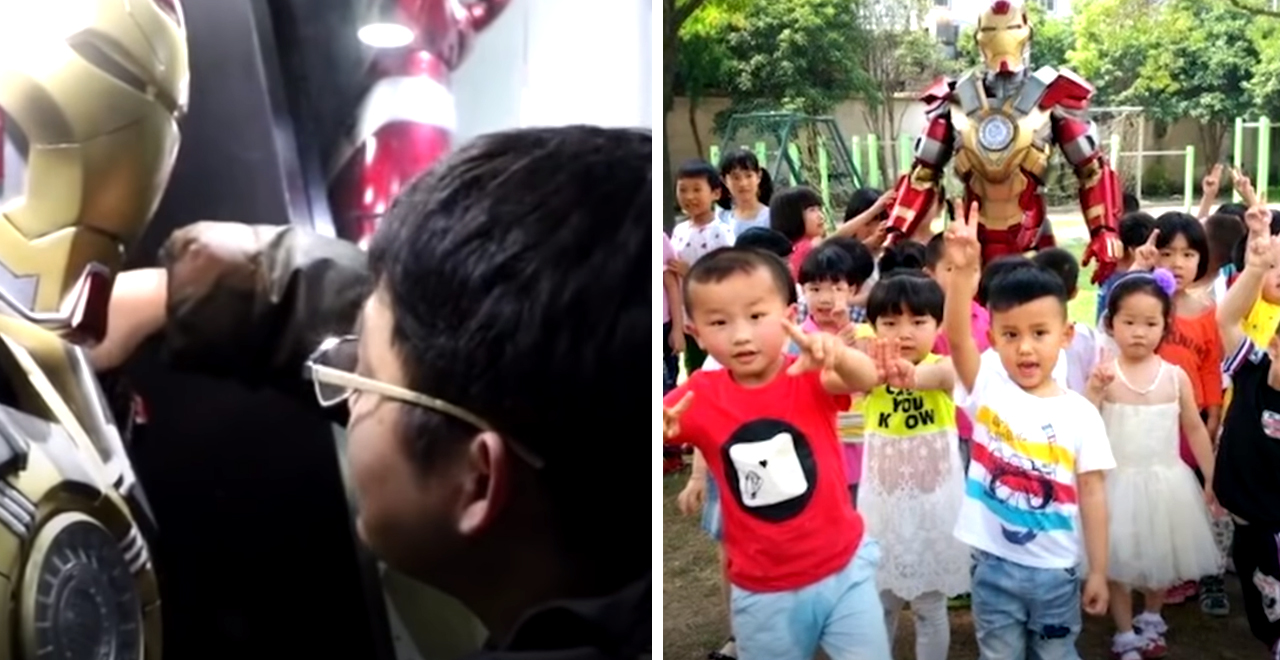 They say "find a job you love and you'll never work a day in your life," but for most of us, that's a tall order. We spend our lives trying to find ways to apply our passions in ways that will make us money. But maybe we should be applying our passions in other ways, like to our parenting!
That's what one inventive father did, to help his seven-year-old daughter.
When the first Iron Man movie came out in 2008, Bao Guojian was then a 23-year-old bachelor in China. He was a huge fan of the superhero, so he decided to create an actual wearable replica of the armor! It took the Marvel superfan three years and over $4000 to make the suit, but he got the job done, even without Jarvis's help.
Jump ahead to this year, when the 34-year-old father now has a 7-year-old daughter who loves her dad and told her classmates that he actually is Iron Man himself. For which her classmates quickly mocked her, calling her a liar.
So Dad decided to step in, become the real superhero he'd been pretending to be, and save the day for his kid.
He donned the armor and showed up at his daughter's school, fully decked out as Iron Man himself. Said Bao: "I wanted to prove to them that my daughter wasn't a liar so I went to her classroom wearing the Mark 17."
He was such a hit that the school canceled classes for the rest of the day so everyone could take pictures with parenting's answer to Tony Stark, who often lets his kids help him create his models.
"I want to be their superhero, and be right by their side as they grow up."
Mission accomplished!
Watch the video: