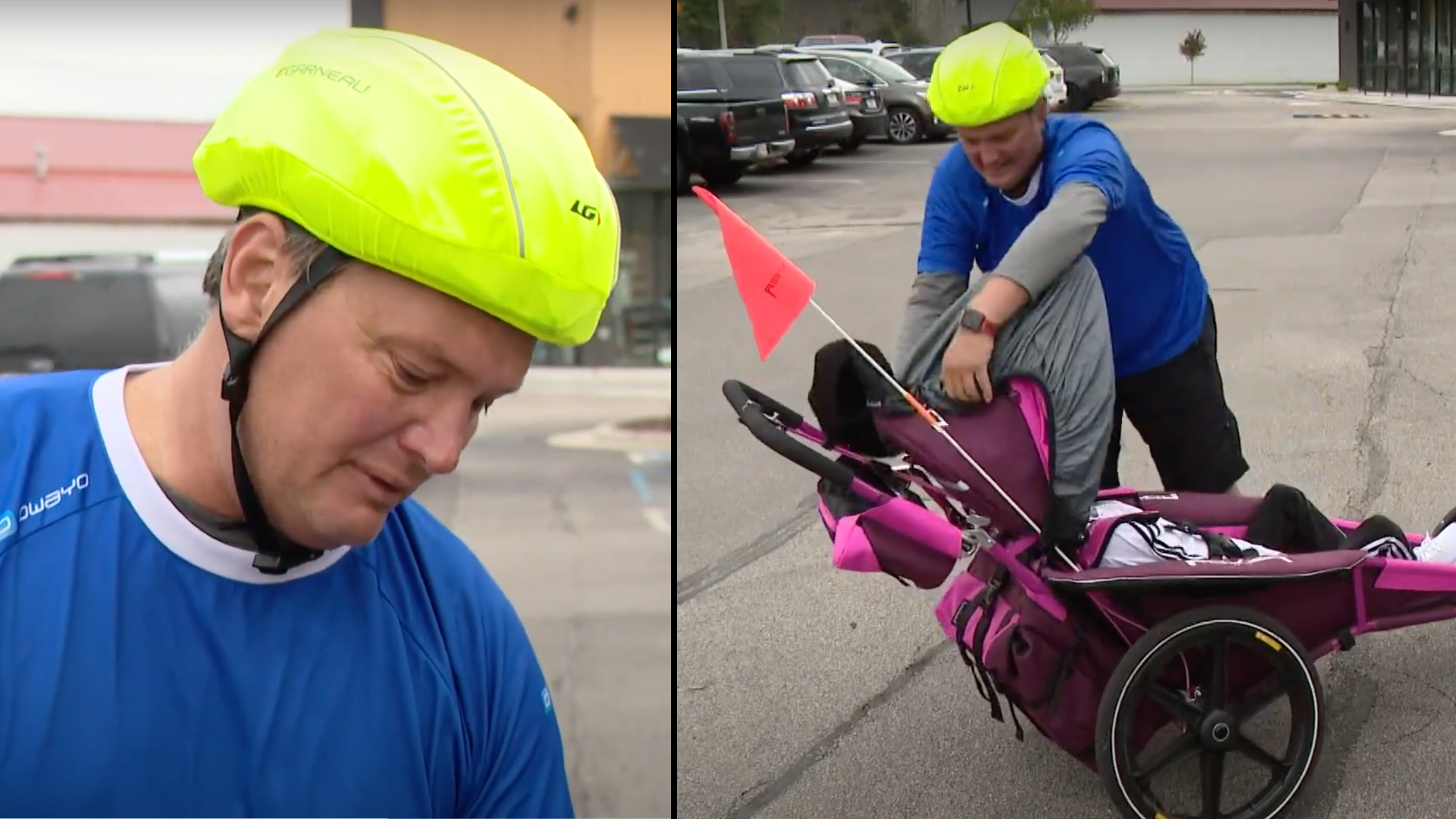 Credit: YouTube/WTHR
Never underestimate an individual's capacity for a charitable spirit. The Make-A-Wish foundation is truly an incredible organization, but one Indiana dad is trying to give back in a big way.  John Carreon cycled 80 miles across his state to raise money for the Make-A-Wish Foundation, in honor of his daughter Celina.
"This ride was in honor of Celina," her dad told a local media outlet while fighting back tears, "she's our wish kiddo." Celina was born with a nervous system disorder. When she was younger, Make-A-Wish sent their family to Disney World. "That week changed our family,"  John said.
The impact of that trip inspired John to look for a way to give back. He wanted to pay the magic forward so other families could have their own one-of-a-kind experience.
"It doesn't matter what the wish is, it's the experience itself that's important," he said in an interview.
John's cross-state bike ride raised more than $30,000 for the Make-A-Wish Foundation, finishing his journey at a Verizon store where the organization granted a shopping-spree wish for a local teenager.
Having a critically ill child is a tragic scenario for any family. Charities like Make-A-Wish that try to put a smile on the face of a kid who needs one is truly important and inspiring work.
And because one Indiana dad saw the magic up close, more kids will get the chance to have their wishes fulfilled.