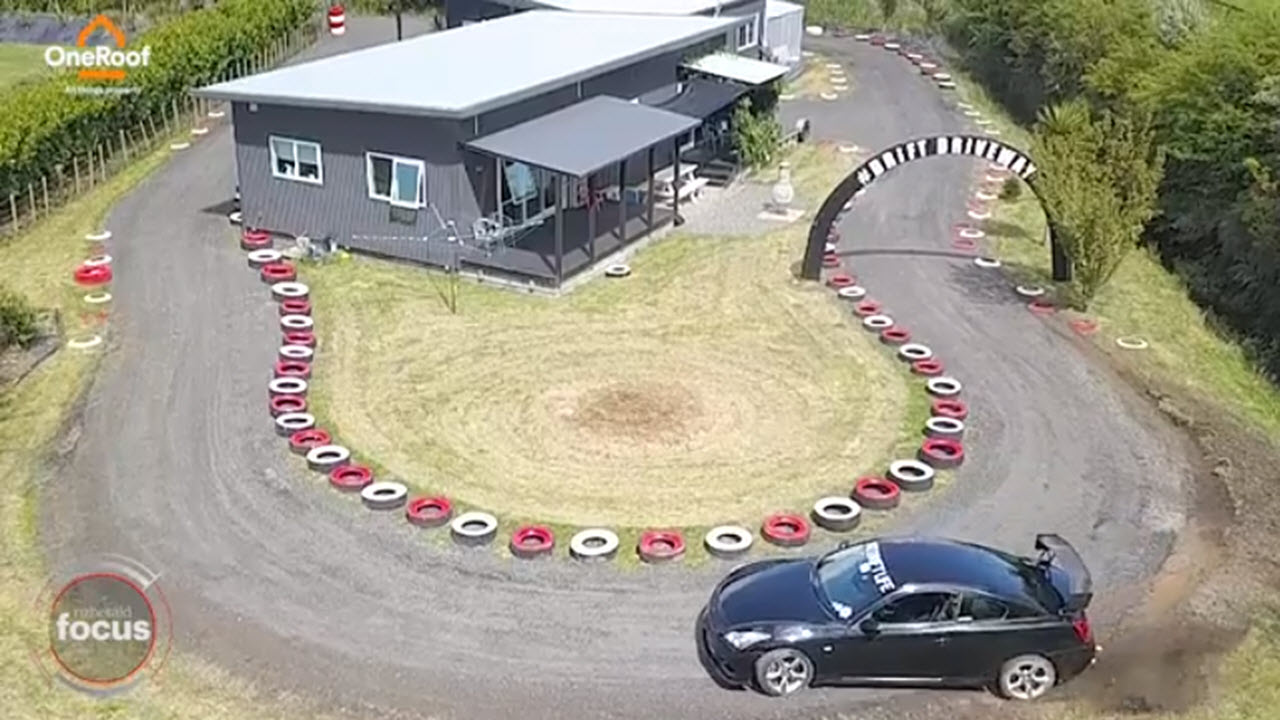 Credit: YouTube/NZHerald
When most dads want some extra space, they make themselves a man cave, or convert the garage into a weight room. But occasionally, someone goes above and beyond. Like this dad in New Zealand.
After moving from Japan to New Zealand in 2007 and then buying his first house, in Hamilton, on 2013, mechanic Takeshi Teruya has finally had the land he needed to indulge his dream. He quickly began doing what he needed to convert the land into his dream home, which incuded having to spend over 10,000 dollars to add the final touch himself: his very own racetrack.
Thats right, Teruya created a racetrack around his house, on which he can indulge his passion for driving – and for drifting.
"I am the happiest man in New Zealand. I loved drifting ever since I learned how to drive. It is more than just a hobby, it is my life. But land is scarce and very expensive in Japan, and it is an almost impossible dream to even own a small plot," he told New Zealand Herald.
When he moved to New Zealand, his dream was suddenly within reach.
"When I saw the plot I thought it was a good size to have a drifting track that goes around the house and then my thoughts went wild. There are many petrol-heads around the world owning cool looking super cars, racing cars, drift cars or whatever, but how many own a circuit around their own house? That cost too much, so I had to start thinking about how I can do it with my small budget."
To do so he bought recycled asphalt and enlisted the help of some fellow motorheads in his neighborhood. The result is a 130-meter track, and a bemused wife.
"Who in the right mind builds a race track around your own house?" says his wife, Yoshie. "He's a dad, but it seems like he hasn't grown up."
Fortunately, the track has other uses besides reenacting the third Fast and Furious movie.
"It is really good for the kids scootering and push bikes, so now we don't even have to go to the parks," Yoshie said, finding the bright side.