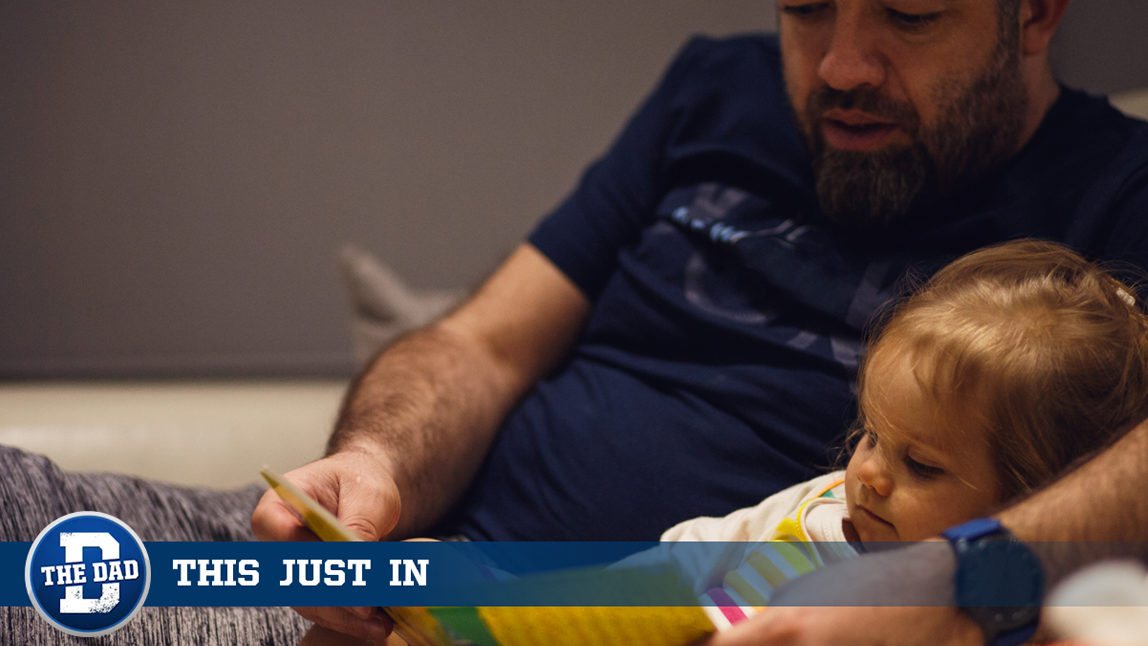 Credit: Getty/fotostorm
EVANSVILLE, IN — Seeing the opportunity to expedite bedtime, exhausted father Dennis Stillman is reading his child the literal CliffsNotes version of the classic bedtime story "Goodnight Moon."
"The bunny says goodnight to a long list of objects, including but not limited to, mittens, kittens, and a comb," Stillman told his 3-year-old daughter. "Don't worry about the old woman, she's not a major factor in the story."
Once a popular study aid, CliffsNotes provide short summaries of school-assigned novels, allowing students to pass tests without reading them. But the company has recently expanded into children's stories to help tired fathers truncate bedtime.
Stillman says his children tend to drag out their bedtime routine, so reading capsulized stories is an effective counter-attack.
"I was surprised they had a CliffsNotes for this but I guess it makes sense," he said. "I loved 'Goodnight Moon' when I was a kid but let's face it, there's some fat in there."
Tomorrow night, Stillman plans to read the CliffsNotes version of the Dr. Seuss classic "Green Eggs and Ham."
"The point is the guy doesn't like this ham dish until he tries it," Stillman said. "You don't really need to go deeper than that."
Despite being completely plausible to parents, THIS JUST IN is satire and intended for entertainment purposes only. For more stories like this one click here.