Dad Cracks up as Kid Calls out Lady for Putting Bare Foot on His Seat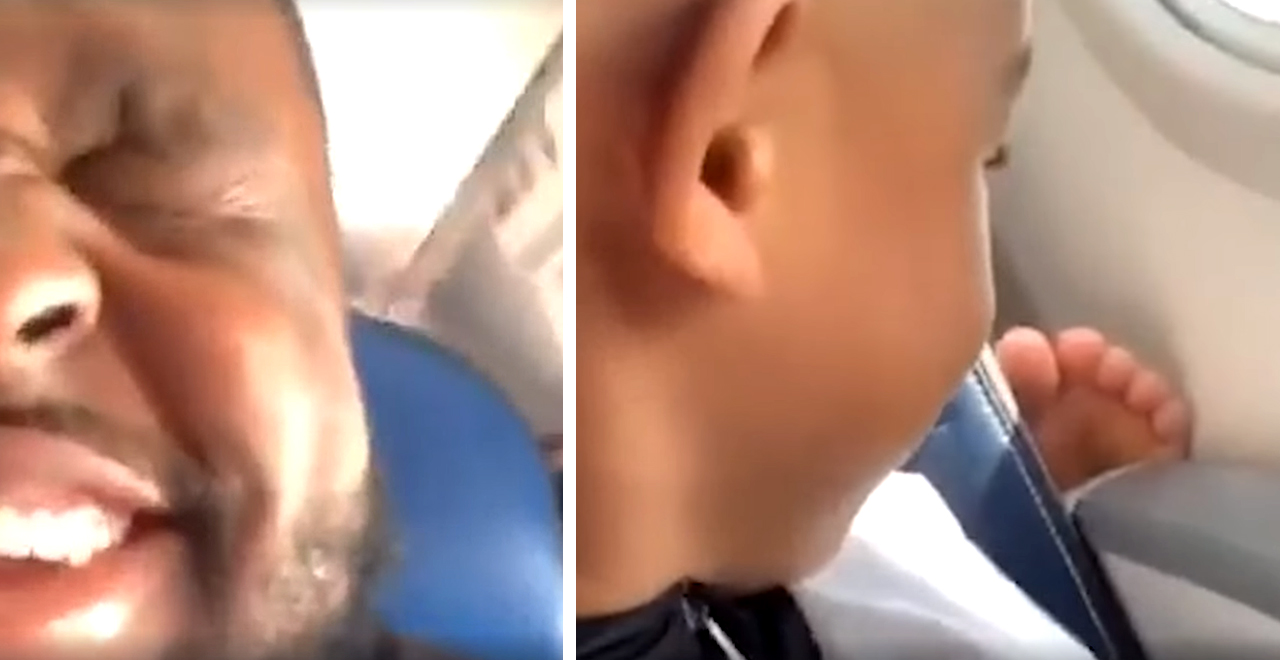 Kids have no filter. They will tell you what they're thinking, decorum be damned.
Sometimes the truth hurts, sometimes they spew nonsense, and sometimes they simply say what everyone else is thinking. This can occasionally cause problems; nobody wants to be the parent of a kid who loudly exposes someone else's body odor, especially if that someone else is dressed like a Hell's Angel.
But sometimes you can't help but laugh when a kid blurts something out. Especially if it's something that needs to be said.
One dad was in that exact situation recently, when he was flying home from Disney World with his young son. Often, kids are the ones accused of behaving poorly on flights, but in this case, the kid called out an adult for violating some basic rules.
The dad happened to be taking a video of the "incident," during which his son realized that the woman sitting behind him – a grown adult woman – had not only taken off her shoes on the plane but was resting her bare foot on his armrest.
The dad can barely contain his laughter as he films his son realizing exactly what's happening, is utterly stunned by the fact that it's a grown woman, and then proceeds to call her out on her lack of manners.
The video has over 67,000 likes and nearly 30,000 shares on Facebook, surely due in no small part to the fact that we've all been in a situation like that, where someone sacrifices their common sense in favor of being gross in a public place.
Usually flying with a little kid is a stressful, nerve-wracking experience, but this honest, ballsy little guy more than earned his keep.