Wife Shares Video of Her Husband Falling in Love With Another Girl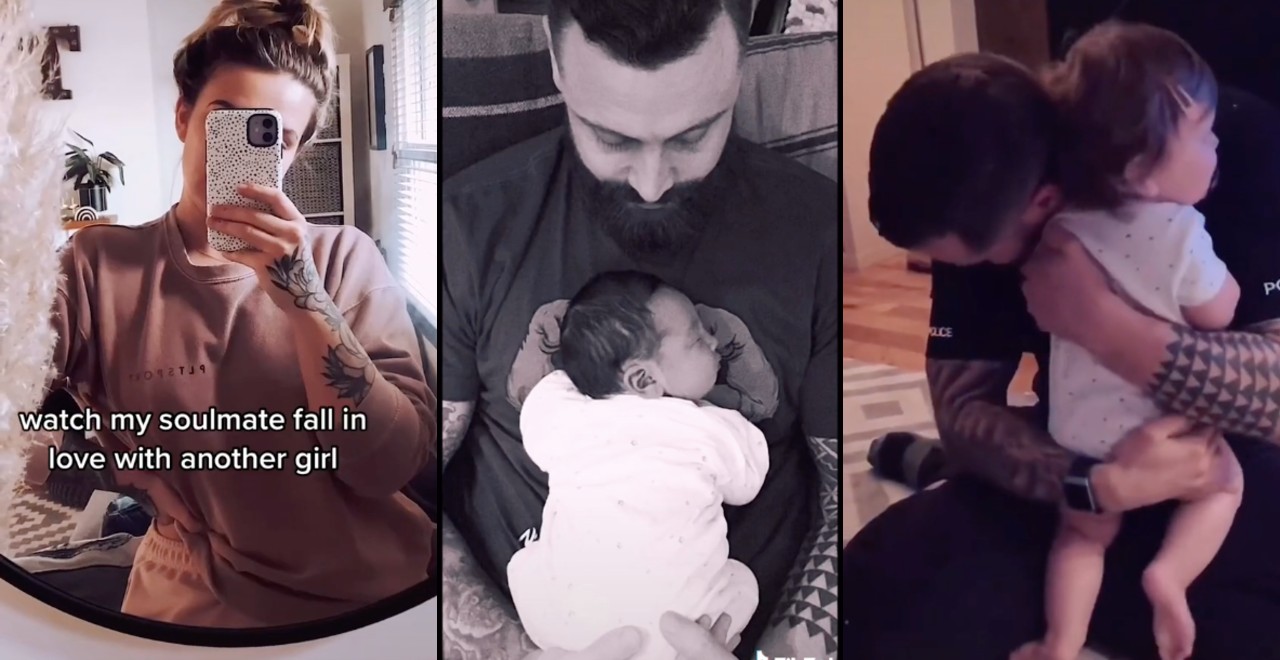 Finding your soulmate is something movies use as a plot point far more frequently than it seems to happen in real life. Meeting a person you want to spend your life with doesn't happen in a split second as your eyes meet across the room – in reality, it takes time and effort to make a relationship grow and intensify. When it happens, it's nothing short of incredible – which is why the first five seconds of this TikTok had us concerned.
We know what you're thinking, and yes, we also half-covered our eyes before we realized what this video was actually about. A TikTok user named Emily shared a video that's nothing like it appears at first glance, and we couldn't be happier about that.
Emily's video opens with on-screen text that reads, "watch my soulmate fall in love with another girl." The first half of the video is filled with clips of Emily and her husband, the pair smiling and laughing and falling deeper in love. Given where we thought this video was going, the videos of the happy couple feel out of place.
Before long, a new face appears in Emily's video, and when we realize exactly who this "other girl" is, we let out a sigh of relief. Emily's husband is in fact in love with another girl, a girl who he would do absolutely anything for – his daughter.
The video continues, and in the same way we watched the love between Emily and her husband grow, we now see the love between her husband and daughter grow. The video spans several years, with the couple's baby growing from an infant to a young girl, and in every clip of her with her dad, it's clear there's no place either of them would rather be.
Emily most definitely got us with some classic misdirection, but all is forgiven by the end of the touching video. With over 250,000 likes, Emily struck a chord by reminding us that love is infinite. There's no limit to the amount of love we can give, and there aren't many things in the world quite as pure as the love between a dad and his daughter.