Dad Finds and Returns $3,300 to Set Positive Example For His Daughters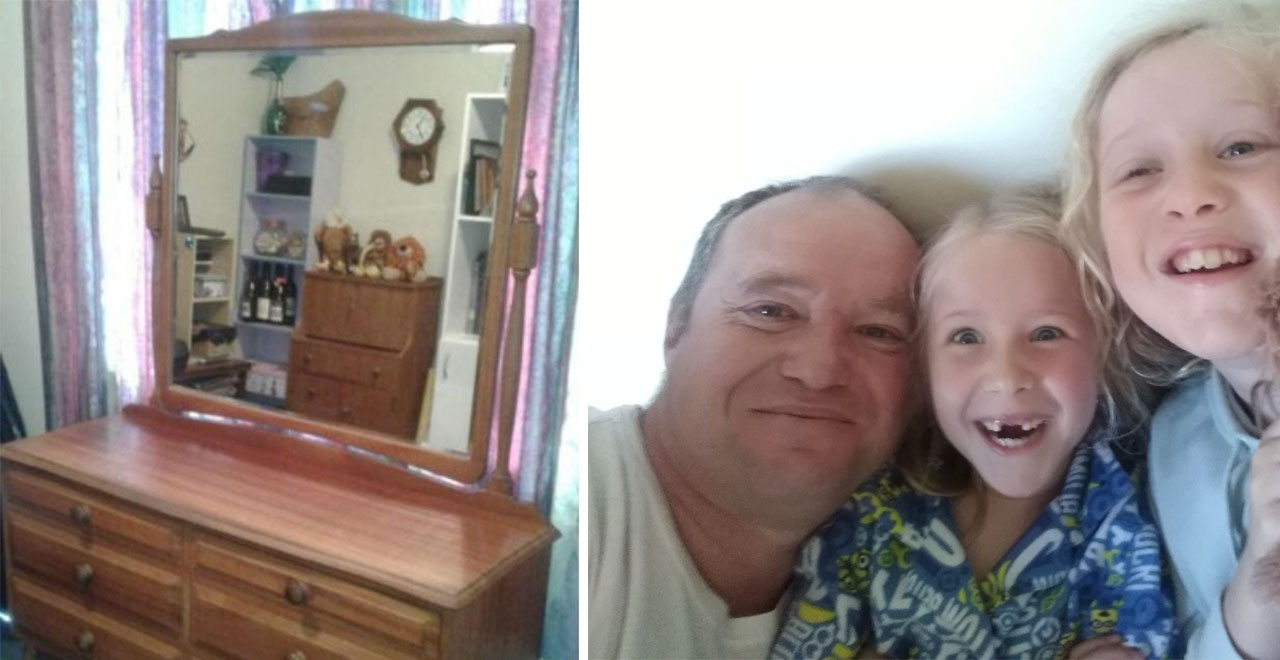 For Kev Derecourt, finding several thousand dollars in cash would have been a welcomed surprise in his life. It's a windfall we'd all like to have fall in our lap, but it was how the cash came into his possession that made Derecourt decide to give it up.
A recent divorcee, Derecourt was in the process of setting up his new home for him and his two daughters to share. He'd purchased a dresser online via a classified app and was moving it into place when to his surprise, the liners of the drawers revealed dozens of $NZ100 notes hidden inside. Derecourt found a total of $NZ5000 — about $3,300 US — tucked away by the previous owner.
His first reaction was pretty obvious, telling newshub.co.nz he exclaimed: "Shit there's money in there!" But it's what the seemingly down-on-his-luck dad did next that has made headlines from New Zealand to New York.
Kiwi dad finds $5000 in Trade Me drawers, returns it to 'gobsmacked' man as lesson to his kids https://t.co/js9R70pKFy pic.twitter.com/9xt1V4C9d7

— Newshub (@NewshubNZ) January 15, 2020
Imagining himself losing that sum of money, Derecourt decided to reach out to the seller, who had sold him the dresser for just $60.
He told the man about the money and said he'd be giving it all back. "He couldn't believe anyone would actually return it," Derecourt told Newshub. Shocked by the stranger's honesty and generosity, the seller, who has remained anonymous, shared a heartbreaking story of loss that confirmed Derecourt had might the right decision.
It turns out the cash was from the sale of the man's vehicle and he had simply forgotten he'd hidden it away. "He began telling me about how his wife had been really sick and died of cancer and it was really emotional." Derecourt telling the news outlet he's hoping that his act "restored some of his faith in life."
For his kindness, Derecourt was given "a couple hundred bucks" and a few gifts that the man had brought for his daughters.
While the gifts were thoughtful, it's the lesson learned that the New Zealand dad most wants to share with his kids. "It felt good to do the right thing, I used this as a model of how to be a nice person to my seven and nine-year-old daughters."
It's an important reminder that your young ones are always watching and learning from what you do — A lesson we can all take to heart.