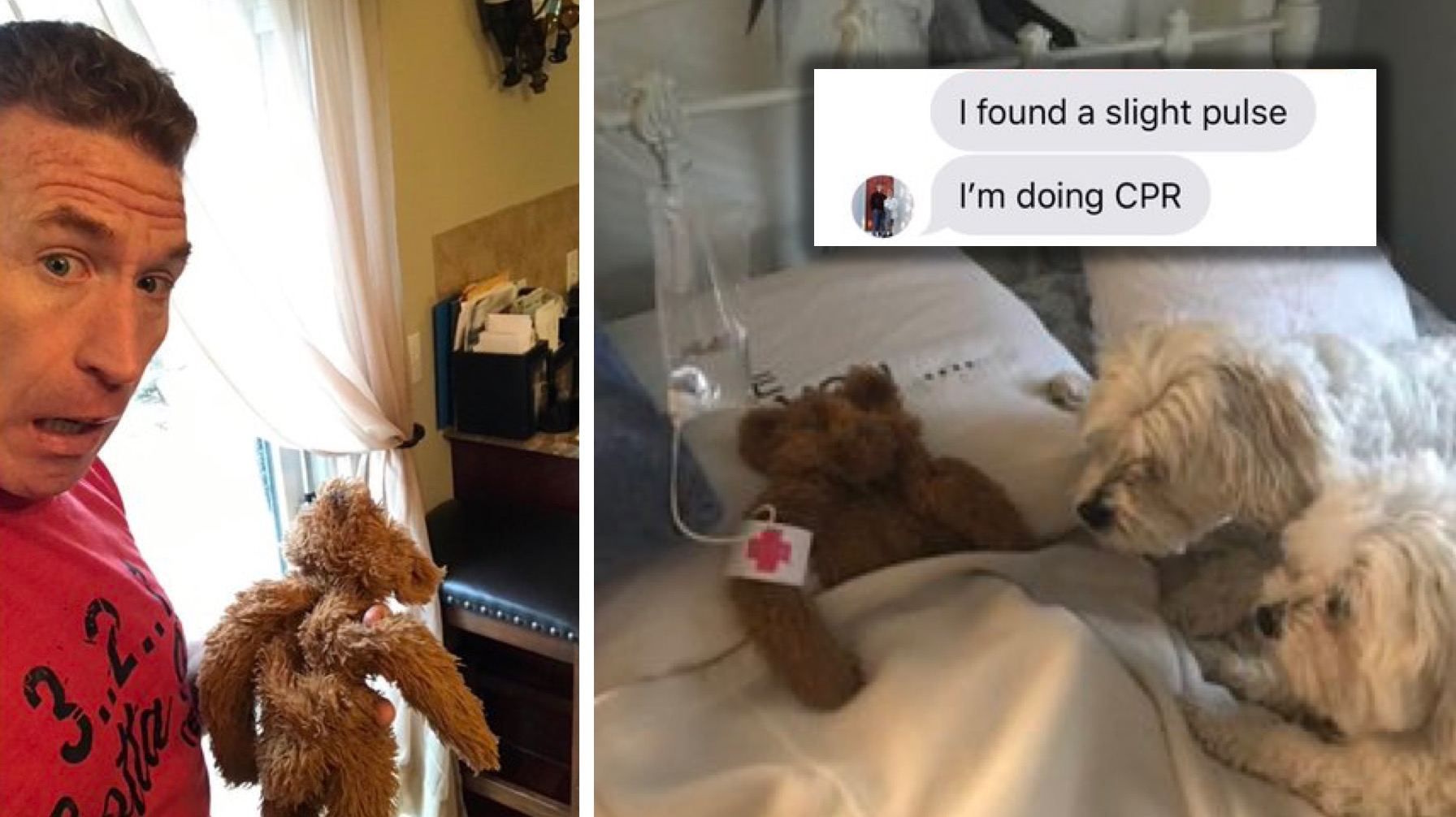 Credit: Twitter/oohhhkayyy
Being a dad is often a thankless job. Despite the long hours and labors of love they constantly perform for their families, they rarely get the recognition they truly deserve.
Fortunately, when Terry Wallace recently put together a showcase of pro dad moves, the internet recognized him for the amazing father he is.
A couple weeks ago, Terry sent his daughter Michaella a text message soon after she had returned to college saying he had some bad news: The toy bear belonging to their dog, Lucky, had experienced a grave accident outside of their home.
my dogs stuffed animal was left outside and my dad made sure so save him.. pic.twitter.com/ysgViljoxS

— michaella (@oohhhkayyy) January 24, 2019
"He might have passed," he added to the group chat.
So, on top of Terry's intention to do everything possible to save the Lucky's baby, he took the initiative to make sure everyone in the family had been updated: Pro dad move #1.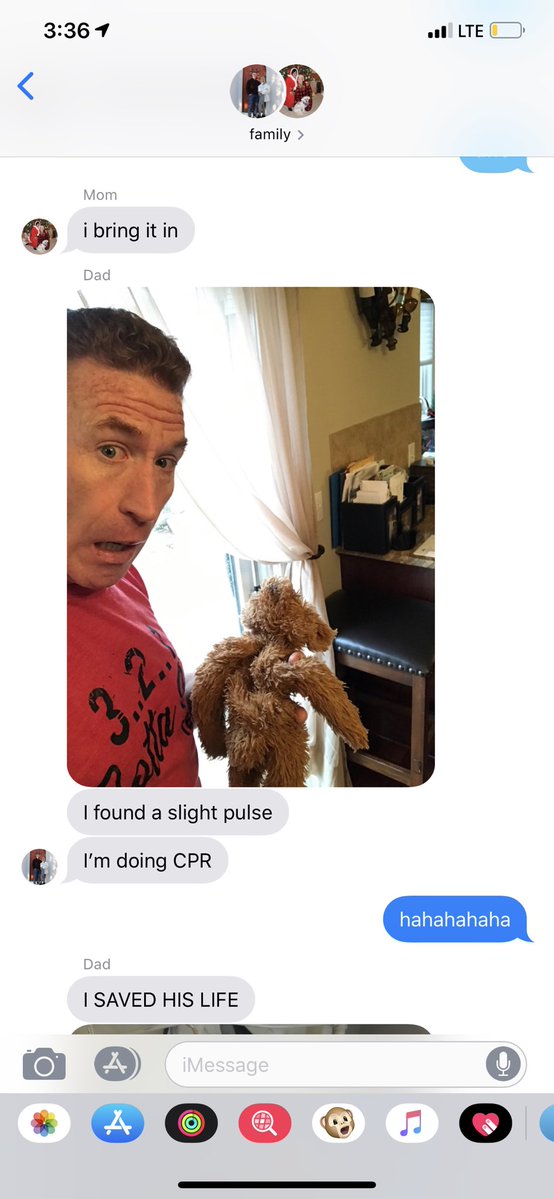 "I found a slight pulse," Terry says, expertly keeping all family members abreast of the situation. "I'm doing CPR."
Laughing in the face of fear and death, Terry miraculously managed to revive and stabilize Lucky's unlucky bear: Pro dad move #2.
After what was most certainly some of the anxiety-ridden moments in recent memory for the Wallace family, Terry broke the silence, announcing that he had indeed saved Lucky's baby's life.
Like a trained battlefield medic, Terry used all tools at his disposal to not only snagged the bear straight from the jaws of death itself but created a comfortable space for recovery. He even fashioned a homemade IV drip bag out of household supplies: Pro dad move #3.
"With the first week of classes starting, my dad wanted to send me a little something for a pick-me-up," Michaella told the Press Association.
Not only did Terry make his daughter's day with a goofy story, but it led to her tweet going viral, meaning he made people all over the world smile.
"My dad's been doing things to make my mom and I laugh my whole life," Michaella said. "He always has gone the extra mile to bring a connection between the three of us. His time he gets to spend with us has always been limited due to his work schedule, so he has always tried to make the best of it."
So, despite Terry's great heroism in the face of adversity, clearly, his "pro-est" dad move of all is always being there to support, love, and connect with his family when they need it most.