Dad Interviews Daughter on First Day of School for 13 Years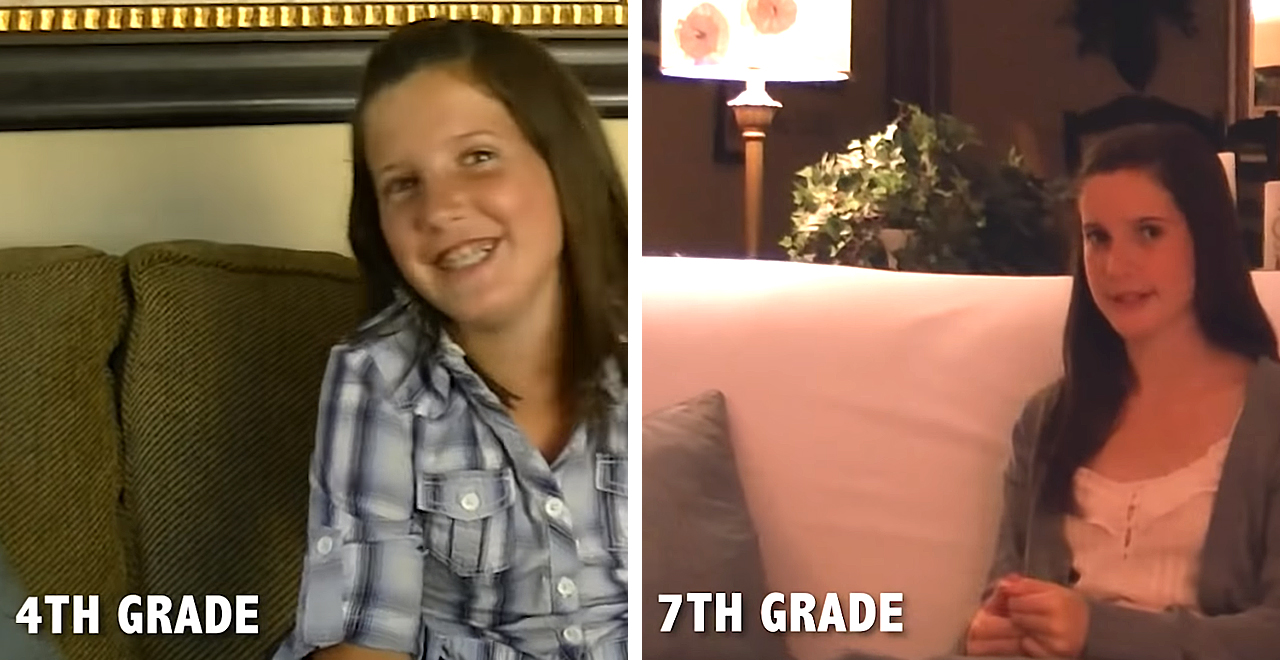 Time flies when you're having fun. It also flies when you're not, which is why parenting seems to move so fast! I kid, I kid. But every parent knows how quickly their children grow up, and nothing puts that in sharper relief than comparing those first day/last day of school photos that flood social media at the end of the school year.
One dad took the idea a bit further, and rather than merely take photos to mark his daughter's progression from kindergartner to high school graduate, he took videos. Every first day of school for her entire career Kevin Scruggs interviewed his daughter, Madison, and filmed it.
This June, Madison, now 18, will graduate from Central Kitsap High School in Silverdale, Washington, and her dad's adorable, tear-jerking compilation is going viral.
"I thought it would be cool when they graduate to them to see their whole career in one short clip," Scruggs said on "Good Morning America. "I wanted to have something to remember."
He's done it before, having made a similar video for his eldest daughter, Mackenzie, in 2017, which has over 2 million views on YouTube. Madison's has over 100,000 after just a week.
Sruggs worked with a video editor to edit and condense Madison's video, which starts with Madison expressing enthusiasm for kindergarten – "Do you want to go back?" "Everyday!" – and follows her as she transitions through what she calls her "weird, awkward stages." She's okay with those being captured on video.
"It was [also] cool to see my personality change," Madison said. "I'm really appreciative of how much time my dad put into it, how much he loves us and how much he and my mom do for us."
Watch the video: