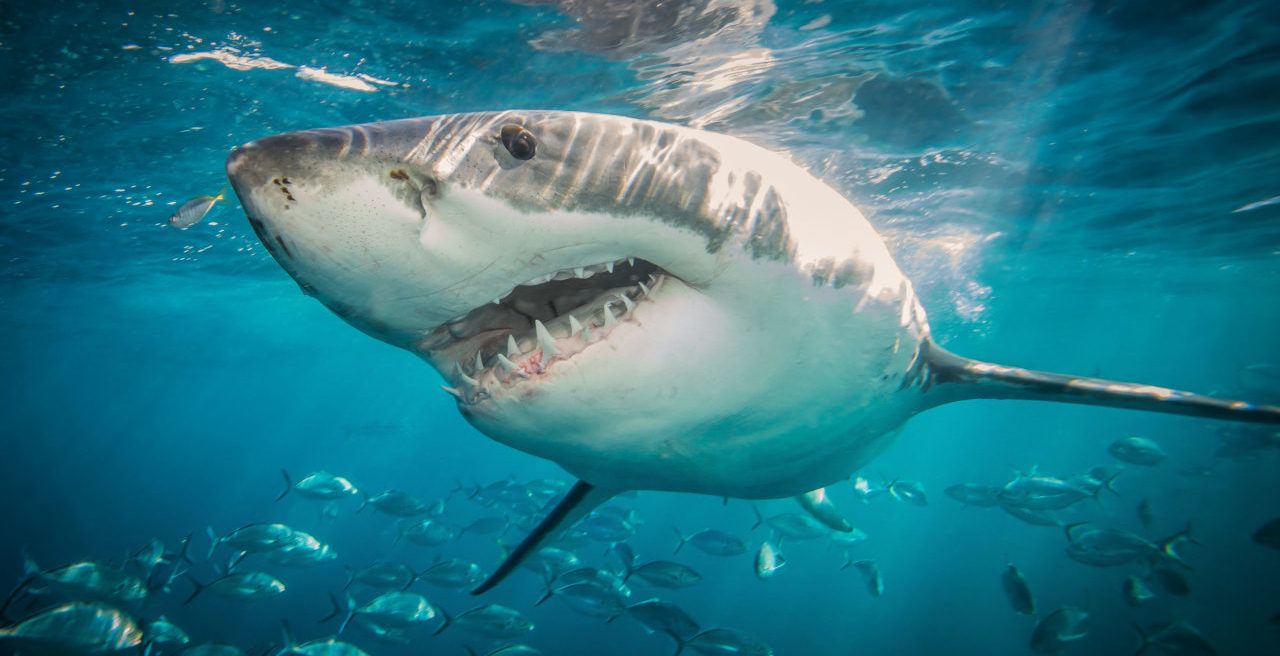 Credit: Getty/Barcroft Media via Getty Images
If there's one small victory in 2020 it's that dads have been kicking shark ass whenever they've made an ill-advised decision to attack. A few weeks ago, a dad rescued his son from a shark attack by jumping in the water. With that recent dad vs shark victory, I couldn't think of a better time to show my 9-year-old Jaws. Needless to say, he's suddenly become a lot more anxious about visiting the beach, despite my assurances that it's only a movie and my expert advice that if a shark ever approaches him, he should punch it in the nose. He was skeptical about that last part until I showed him this story from last week.
While doing some surfing down under, at Shelly Beach at Port Macquarie, New South Wales, Mark Rapley and his wife Chantelle Doyle had an encounter with a great white shark. It wasn't quite as big as Steven Spielberg's Bruce (that was the name of the mechanical shark used to film the classic blockbuster), it was described as 6 to 10 feet long. Not exactly a minnow.
The shark attacked Doyle and knocked her off her surfboard, at which point Rapley tried to get to his wife's board and help her back on when the shark bit into her right calf. Rapley grabbed a hold of her surfboard for leverage and began punching the shark, eventually forcing it to let go and swim away.
"When you see the mother of your child, and your support, everything that's who you are, so you just react," he told Today. "Your body reacts to saying get off, get off. So you start punching it, you start thinking amazingly where to punch it and so you're like, 'I'll just attack the eye,' or whatever. You just start thinking differently."
They mad it to shore and Doyle was airlifted to the hospital for surgery.
"She is in pretty good spirits, still strong and hopefully all fine from here, but a long road to recovery," Rapley said.
Watch the story: