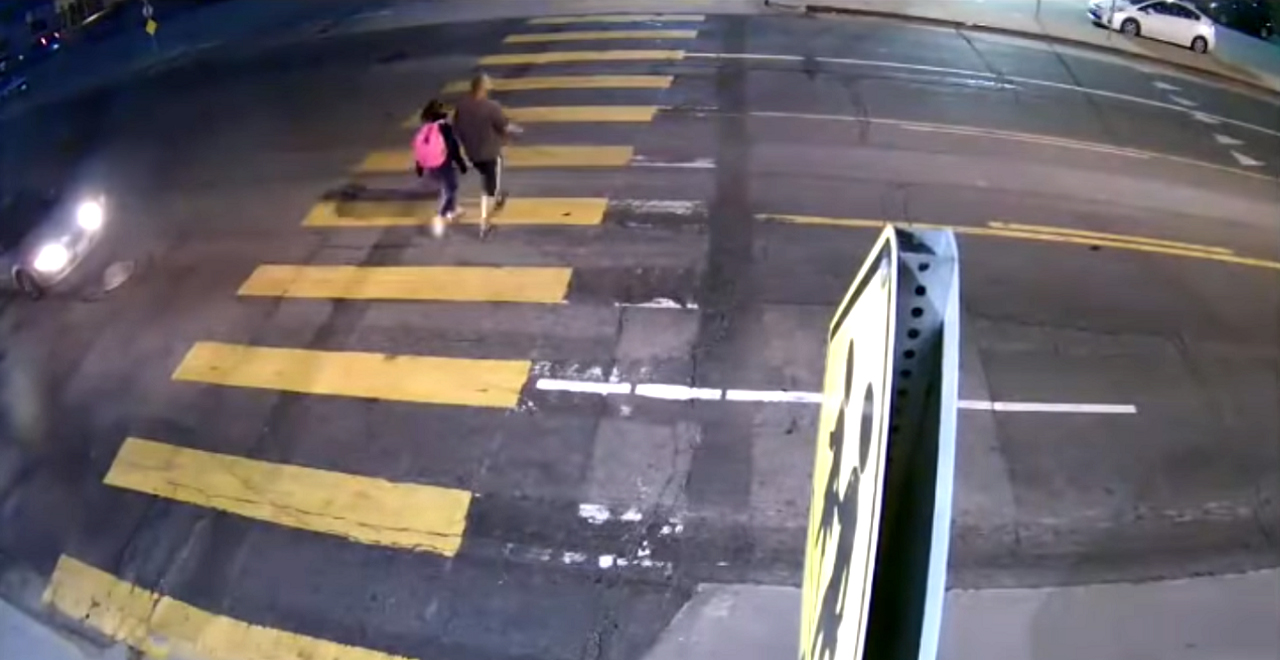 Credit: YouTube/Los Angeles Police Department
It's every parent's job to protect their kids. Usually, that means the normal stuff, like providing food, clothing, and shelter, and raising our children responsibly. But sometimes parents are called upon to do more.
That's exactly what happened to one family in California when a dad saw his daughter in harm's way and did what he had to do to protect her. Even though it meant endangering himself.
Michael Devore and his daughter Ryan were crossing a busy intersection in Los Angeles when Dad noticed a red car quickly coming there way, seemingly out of nowhere.
"As I look to the right, I see this car coming," he told Inside Edition.
Video of the incident shows that just before the pair reached the sidewalk, the red car bursts on screen, headed right at Devore and his daughter, without slowing down in the slightest. So Dad did what any parent would do: he pushed his child out of the way and took the hit himself.
"My main objective was to push her out of the way and if I had to take the hit, I had to take the hit," the father said.
"It was so scary so I started crying," his daughter Ryan said.
Devore broke his legs in multiple places, but his preteen daughter escaped unscathed, and he is now being called a hero for sacrificing his own well-being to protect his kid. But he doesn't want the accolades, because he doesn't think he did anything any father wouldn't do.
"I just did what a dad does," he said.
The car sped off and police are still looking for it. In the meantime, a GoFundMe campaign has been started to help Michael Devore get back on his feet, which at some point may require knee replacement surgery.
See the video: