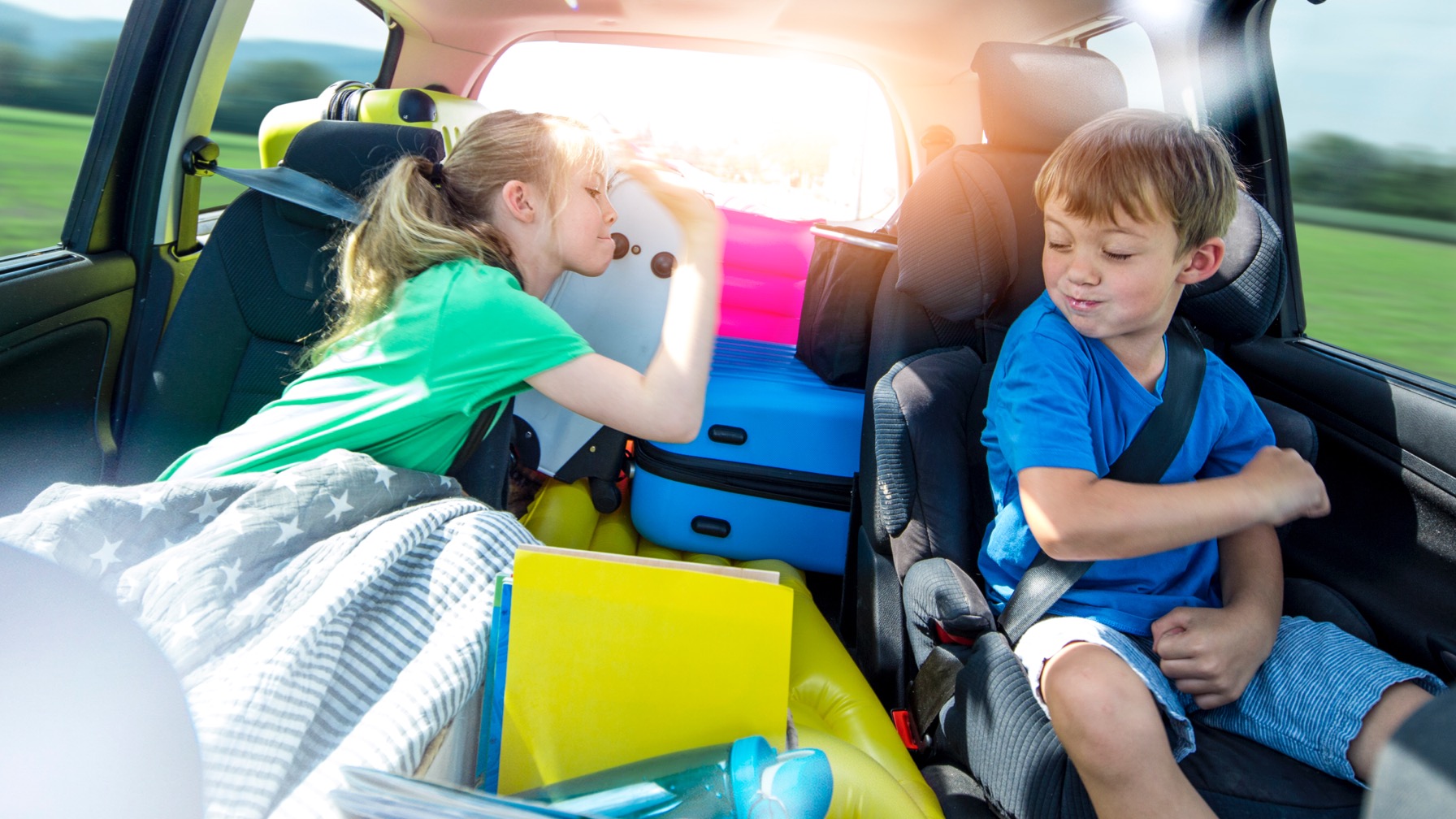 Credit: Getty/Epiximages
Apparently, there's something about the backseat of a car that incites road rage in kids. Leave them back there long enough and it will eventually turn into a scene from Enter the Dragon (albeit a version where Bruce Lee just slaps a lot and whines that the bad guys are touching him again).
Sadly, kids quickly realize the "I'll turn this car around!" threat is an empty one. And handheld devices are only effective for short periods until WW3 eventually erupts.
After almost getting in an accident while breaking up a fight from the driver's seat – one dad finally came up with a solution. Mark Abay, a Sydney-based father of two, created a genius device called 'Backseat Carma.' It's so wonderfully simple, you'll wonder why you didn't think of it yourself.
"Every time we got in the car with our kids, they'd fight – it happened time and again which was leading to high-stress levels and distracted driving," he told Daily Mail.
"Nothing was available on the market, so out of sheer necessity I invented a solution for parents who know the pain and dangers of kids fighting during car journeys."
Backseat Carma is a large, padded divider that's secured via seat belt into the middle seat. Not only does it prevent them from touching, the height of the product ensures they can't even make faces at each other.
In other words, divide and conquer.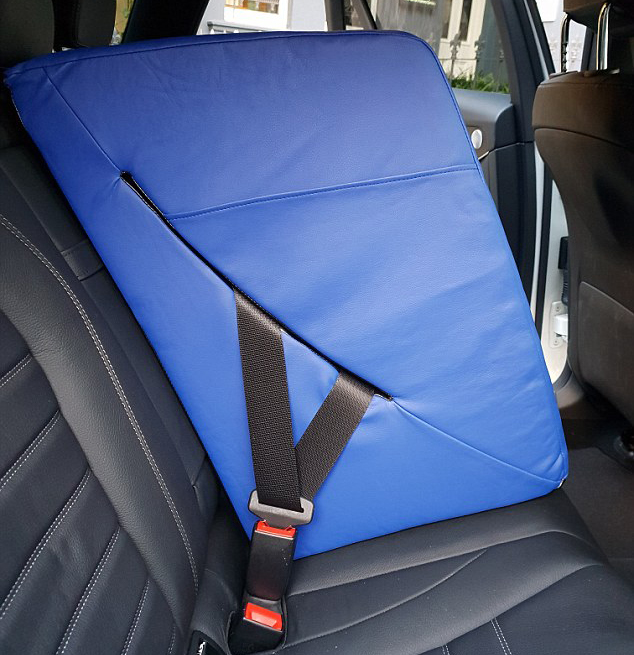 The product is constructed out of PI foam—similar to the fabric used in mattresses—and eco-friendly PU leather.
You can pre-order one now for $119, which may seem a but steep for a simple divider, but Abay says the few who have gotten their hands on one early are already raving about it.
'Most users say peaceful and safe driving is actually worth more than $119 to them. Aside from the high-quality materials used, the real worth is in the problem it solves,' Mr. Abay said.
And because kids are kids, Backseat Carma is also wipeable and splash-proof, but it still isn't whine-proof. Looks like we'll have to wait until Backseat Carma 2.0 for that desirable feature.