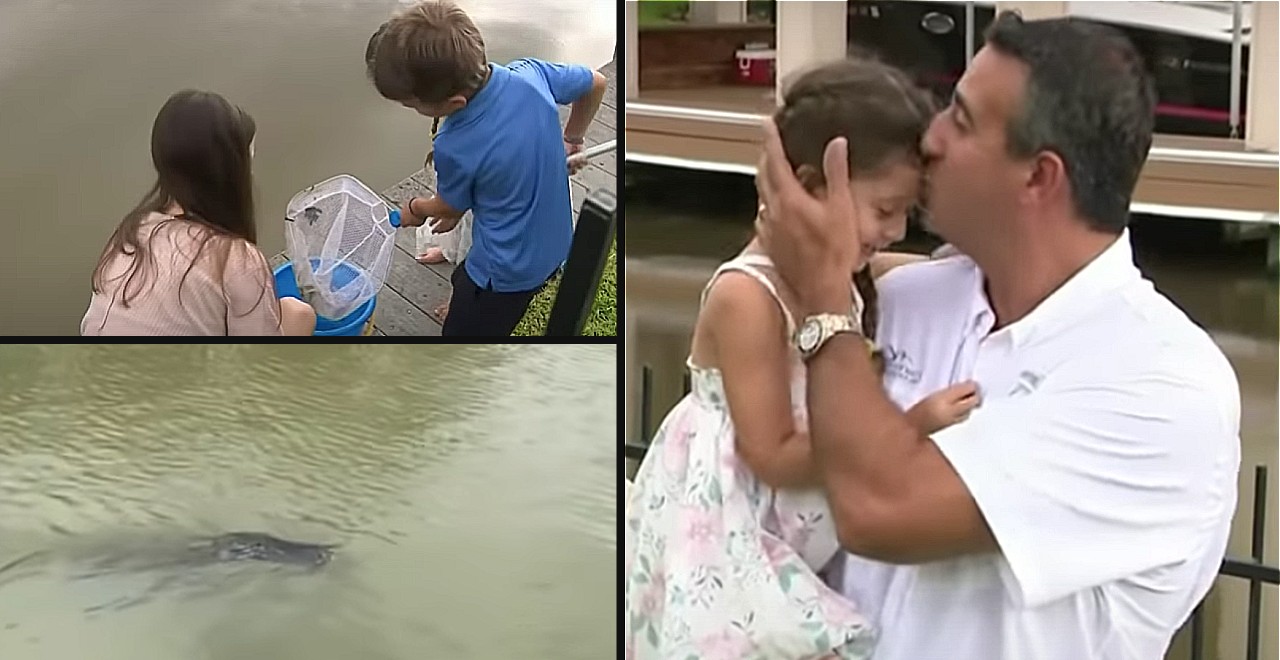 Credit: YouTube/KPRC 2 Click2Houston
Do you get your dad reflexes the moment you become a dad, or do they only kick in when you really need them? Either way, Andrew Grande Sr. is extremely lucky that his were operating in full-force last Friday. On a seemingly ordinary day, Grande's 4-year-old daughter Brandalyn (nicknamed Bambi) was playing by the creek near her house with her brother and babysitter. By some stroke of luck, Grande happened to be about 10 yards away when he noticed something strange.
In the middle of the generally calm creek, Grande saw something emerge from the water slightly, and then dip back down. In a split second, it clicked in the quick-thinking dad's mind – the figure bobbing up and down in the water was an alligator, and its gaze was locked on his 4-year-old. Without hesitation, Grande dropped what he was doing and sped towards his daughter.
Robin Randolph, the family's babysitter, described the frightening day to Click 2 Huston. She recalled, "(The gator) was making a bee-line for us. Andrew had knocked me into the gate. Picked up Bambi and threw her over the fence."
While Grande went to work protecting his family, the alligator wasn't deterred. He remained nearby, head half-submerged, likely waiting to see if anyone was left behind. It's hard to say what would have happened if Grande hadn't been paying attention, but thanks to his vigilance and dad-like reflexes, his kids and babysitter are safe. After several hours and boatloads of bravery, the 11 foot 7 inch alligator was relocated to Gator Country in Beaumont, Texas by an alligator hunter. Grande doesn't harbor any ill will towards his toothy visitor. In fact, he plans to pay him a visit one day – maybe without the kids.