Dad Saves 12-year-old Neighbor From House Fire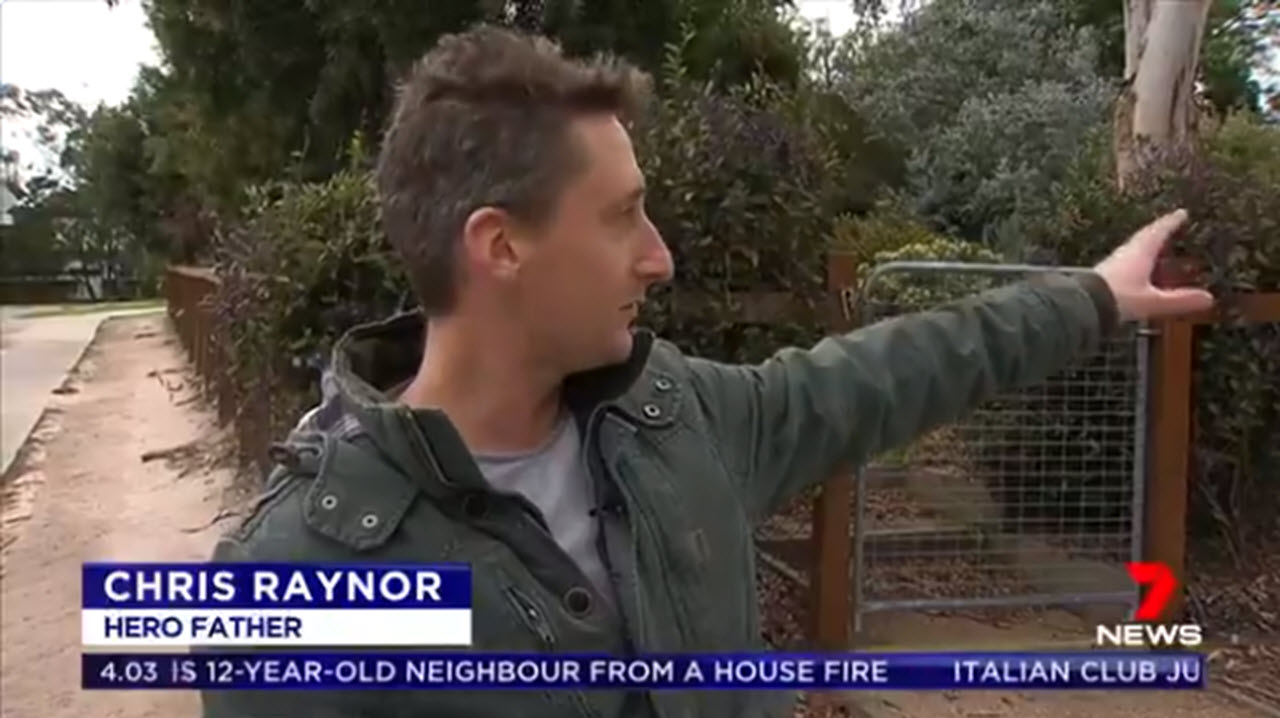 As everyone in the real estate racket knows, it's all about location, location, location. Usually they're referring to the view, or the local school system, but they might have to start including proximity to heroic neighbors as well.
God knows one family got their money's worth from their neighbor, when he braved a fire to rescue their 12-year-old.
It was thanks to his own daughter that Chris Raynor was made aware of the situation. Lola raced into his bedroom when she heard screams coming from the house across the road in Melbourne, Australia at 11pm.
Chris ran out to investigate and noticed the home engulfed in flames, and one of the residents standing on the balcony trying desperately calling for help. The 68-year-old's granddaughter, Nikki, was trapped on the top floor and grandma was unable to get to her.
Thankfully, Chris was willing to try. He burst through the front door and ran up the stairs into Nikki's bedroom, where he found her lying on the floor, nearing unconsciousness. Raynor told 9News, "I knocked the front door down and ran up the stairs. There was a lot of smoke."
He was able to carry the 12-year-old down the stairs and deliver her into the waiting arms of firemen who took her and her grandmother to be treated for smoke inhalation.
The dad's heroic actions made the news all over Australia.
A father has been described as a hero after saving his 12-year-old neighbour from her burning home in Frankston South. Chris Raynor smashed down the front door and dragged the girl to safety. #7News pic.twitter.com/fENADZCAzZ

— 7 News Melbourne (@7NewsMelbourne) July 5, 2018
The local fire brigade was quick with the praise for the fearless, selfless father who risked his own life to save his neighbor's.
"He should be commended highly for his actions. He certainly contributed to saving the life of that girl," Dougal Broom from the CFA told 9News.
For his part, Chris Raynor was glad the firemen arrived so quickly. "I'm glad they got there when they did."
Between Lola Raynor waking her dad, Chris Raynor rescuing the little girl, and the fire brigade putting out the blaze, there's no shortage of heroes in this story.