Dad Skills Enable Man to Save a Toddler From Burning Car Before it Explodes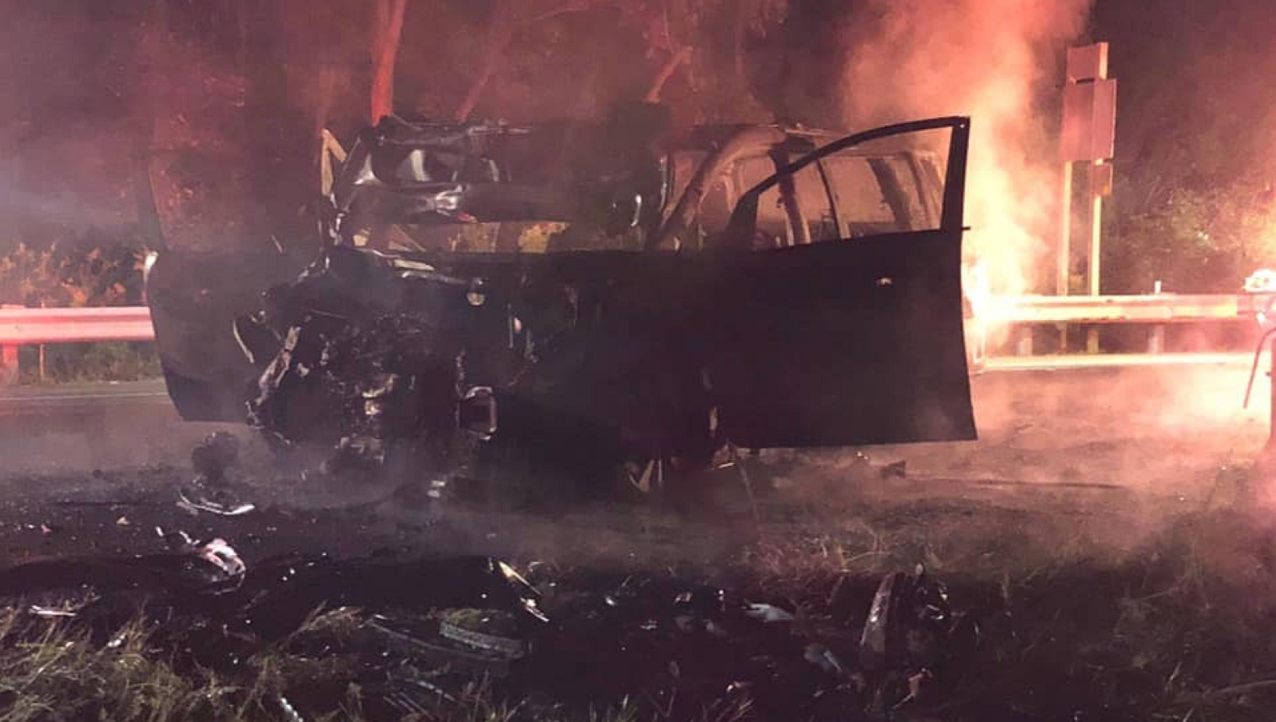 Getting used to car seats is not exactly one of the perks of parenting. But it turns out that having some familiarity with the dreaded Goldfish-traps can actually come in handy.
A photographer named Michael Connor was driving home from a wedding shoot and saw the scene of a car accident in front of him. Two cars had been in a wreck, and one of them was on fire.
"There were a couple of cars that were just starting to pull over, but there were no police, no fire. And I remember it just hit me all at once that this must have literally just happened," he recounted on the WBUR "Kind World" podcast.
Other drivers jumped out of their cars to help the passengers in one vehicle, but Michael noticed the other vehicle off to the side, aflame, and no one else was there to help.
"I ran uphill and just yelled for people to follow me, and nobody did," Michael said. "The entire engine was on fire, the entire dashboard was on fire."
So he ran over and saw a woman on the ground, who was barely able to communicate her son was trapped in the burning car.
The father of three opened the door, ducked underneath the deployed airbags, and saw a little boy, calm and alert, staring back at him from his car seat.
"He was calm," Michael recalled. "He was looking around. I remember he was sitting in a brown car seat. I remember his curly, blond hair and big black eyes just staring around."
The veteran dad knew exactly how to unbuckle a car seat. "I've taken [my kids] in and out of car seats thousands of times, so I instantly knew where to put my hands and how to take him out." He threw the boy over his shoulder and ran, yelling to the mother that he had her son and then the car exploded behind him.
"If it all didn't go right, if it all didn't just go almost perfectly, it would have been very different. I think if I'd sped, I would have been 15 seconds further down the road, and it would have happened right after I drove by."
Thanks to the good samaritan, the boy, who was just 20 months old, and his mom are okay, despite suffering serious injuries. Their family is incredibly grateful, and Michael hopes to have contact with the boy he saved in the future.