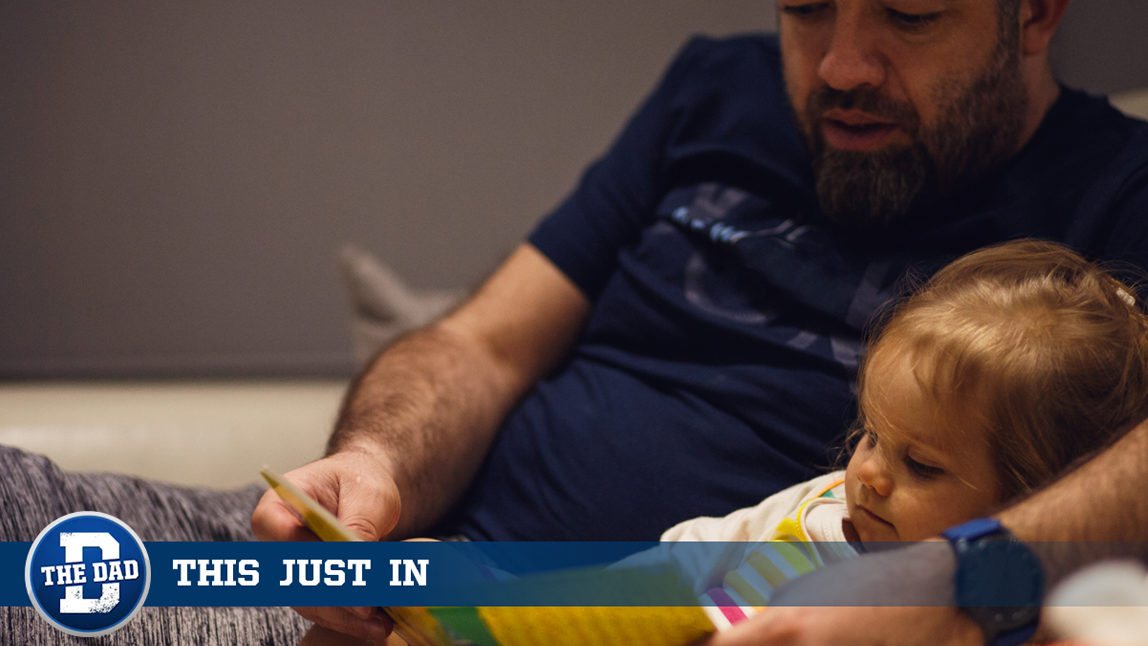 Credit: Getty/fotostorm
LEXINGTON, KY – In a move onlookers call both daring and reckless, exhausted father Nate Warheim is attempting to speed up bedtime by skipping eleven pages in the middle of his daughter's bedtime story.
Warheim has previously skipped a sentence or two in a bedtime story as part of an effort to get his 3-year-old daughter under the covers sooner. But his omissions have never been as brazen as today's attempt to skip 11 pages. The entire storybook is 15 pages so this amounts to eliminating the body of the story.
"The hungry duck asked the rooster if he had any breakfast he could share," Warheim read before coughing and turning a chunk of pages. "So the dog gave the duck a pillow and said it's bedtime, goodnight."
Wareheim says his daughter's eyes seemed to flicker with confusion at the narrative discontinuity but so far she has not challenged him.
"I think she doesn't want to admit she didn't understand the story," he said.
If this gambit proves successful, Wareheim says next time he will try to convince his daughter that all stories are two pages long.
Despite being completely plausible to parents, THIS JUST IN is satire and intended for entertainment purposes only. For more stories like this one click here.